Under 20 Percent of Trump Voters Have Confidence Mail-in Votes Were Counted as Intended
Less than 20 percent of Trump voters reported having confidence that their mail-in ballots were accurately counted during the election, according to a new study conducted by Pew Research Center.
The analysis highlighted a sharp divide between those who voted for President Donald Trump and those who voted for President-elect Joe Biden, as Trump supporters reported having much less confidence in the electoral process following the results of the race.
The study was conducted over two weeks after the election, and surveyed 11,818 U.S. adults—including 10,399 people who said they voted in the 2020 presidential contest.
Of those surveyed, 95 percent of Biden voters said they were confident that absentee or mail-in ballots were counted as intended, as opposed to just 19 percent of Trump supporters.
Furthermore, only 35 percent of Trump voters said they were "very confident" that their ballot was counted accurately at all—whether in person or mail-in—while 82 percent of Biden voters said that they were very confident of this.
Overall, the study found that when compared to a pre-election survey, Biden supporters gained more confidence that their votes were counted accurately after the results of the election, while Trump supporters reported feeling less confident that that theirs were.
The survey comes in light of Trump's unsubstantiated narrative that the election was "stolen" from him due to widespread voter fraud.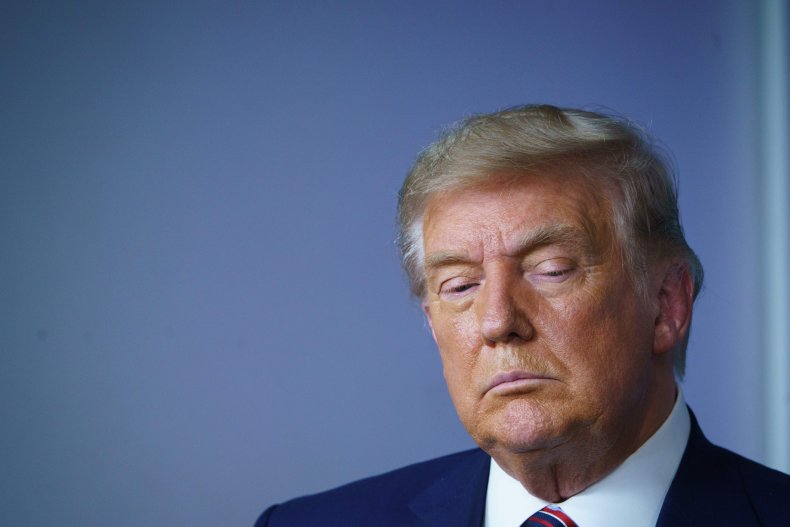 It has been two weeks since Biden has been projected to have won the electoral vote – far exceeding the 270 votes needed to secure the presidency—but Trump has repeatedly refused to concede the race.
The Trump campaign has instead filed lawsuits in each of the key swing states that Biden has reportedly won, in an attempt to subvert the results of the election. So far, the Trump campaign has won just one legal battle, and lost 29.
But Trump and his most vehement supporters maintain that once all of the fraud is exposed, he will be pronounced the new victor. During a news conference on Friday, the president again falsely claimed that he won the election.
"The campaign, which I won by the way," he said, while announcing health care updates amid the coronavirus pandemic.
Election officials in 49 states, excluding Texas who did not respond, have previously stated that there was no evidence of widespread voter fraud. An official with the Federal Election Commission (FEC) has also disputed the president's claims by stating that there was "no evidence of any kind of voter fraud. There is no evidence of illegal votes being cast."
"State and local officials and poll workers throughout the country really stepped up. And there have been very few complaints about how this election was run," said Ellen Weintraub, an FEC commissioner.
Trump's refusal to concede has created tension within government, as Democrats and national security officials have warned that slowing down the transition to a new administration poses a threat to the nation—while Trump loyalists have doubled down on their claims.
In the meantime, Biden asked his supporters to donate to a transition fund on Friday since the president was blocking the process.
"Here's the deal," Biden tweeted. "Because President Trump refuses to concede and is delaying the transition, we have to fund it ourselves and need your help," he wrote, with an attached donation site.