Under Fire Iowa Congressman Steve King Calls His Critics 'Cannibals,' Claims Ted Cruz Still Supports Him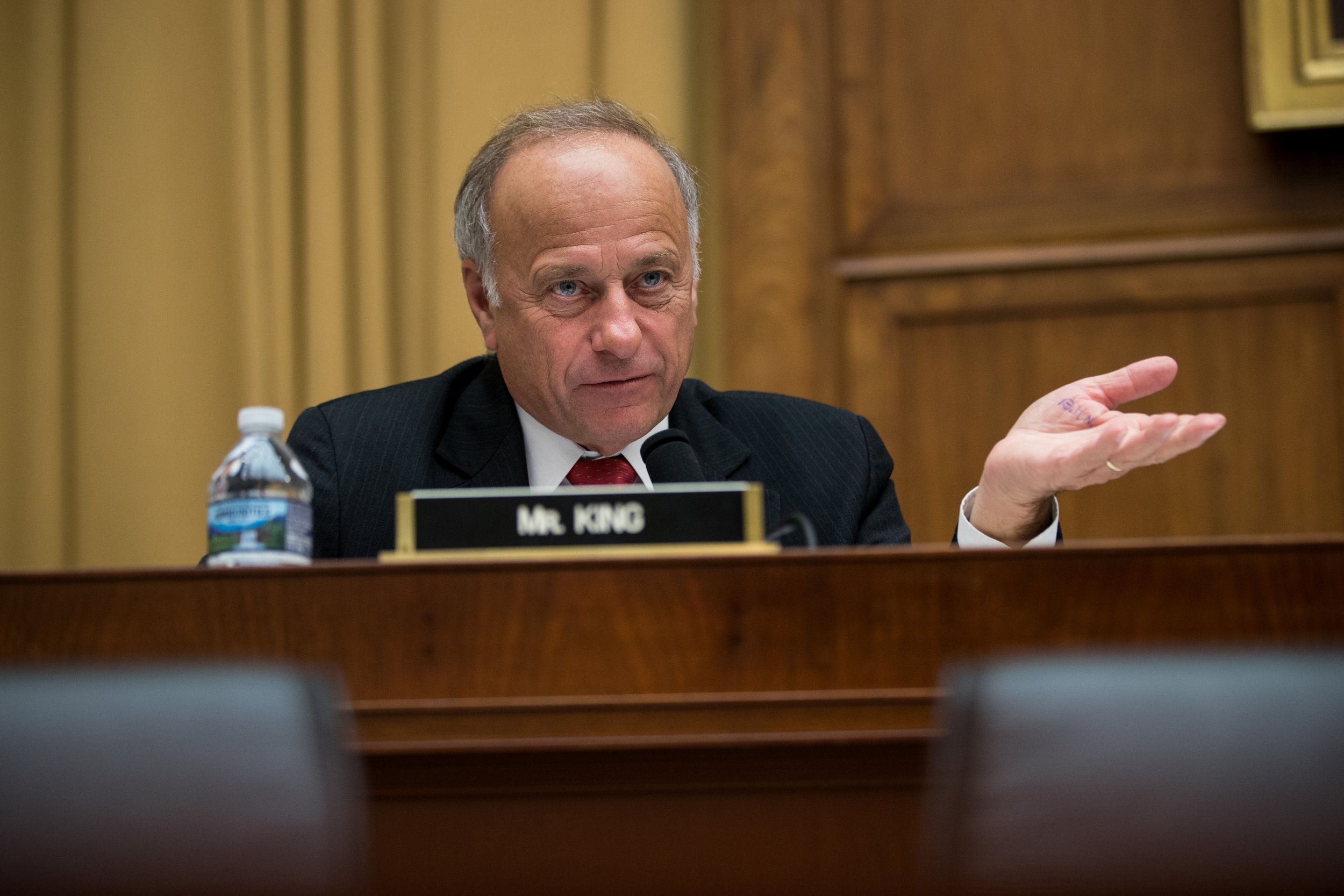 Facing isolation from his Republican party for aligning himself with white nationalists, Iowa Rep. Steve King says that he at least has the backing of Senator Ted Cruz.
Bloomberg reported that King had received a supportive phone call from Cruz, who is facing a close race in Texas against Democrat Beto O'Rourke.
Cruz's spokeswoman, Catherine Frazier, said it was "a personal call and Senator Cruz told him the same thing he said to reporters today."
That was referring to Cruz's earlier comments on Wednesday about King in which he criticized but stopped short of condemning him.
Cruz said on Wednesday, according to the Dallas News : "It's disappointing. He's saying and doing things that are dividing us, that are pulling us apart. We need to be finding ways to come together."
Earlier in October, King had endorsed a white nationalist running for mayor of Toronto, while in August, he told an Austrian far-right news site about European superiority.
Such rhetoric had led to his party shunning King and the companies Land O'Lakes and tech giant Intel Corp stopped donating to his campaign, Bloomberg reported.
On Tuesday, the chairman of the National Republican Congressional Committee, Rep. Steve Stivers of Ohio, took the extraordinary step of tweeting his criticism of King by saying that his "recent comments, actions and retweets are completely inappropriate.
"We must stand up against white supremacy and hate in all its forms," Stivers added.
However King, who is a hardliner on illegal immigration and is at the vanguard of a push to end so-called birthright citizenship, countered on Twitter that Stivers is part of the party's "establishment."
"These attacks are orchestrated by nasty, desperate, and dishonest fake media. Their ultimate goal is to flip the House and impeach Donald Trump. Establishment Never Trumpers are complicit," he tweeted.
In an interview with Bloomberg he said that his critics had failed to offer anything specific.
"It's uninformed. If it wasn't, they would've cited something that gave them grief. Same with Stivers. If you attack someone and you don't cite anything, you're just a cannibal. That's all you are."
A recent poll by the liberal firm Change Research shows the Republican candidate leading by only 1 percentage point against his Democrat rival J.D Scholten, who praised Stivers for criticizing King.