Under Joe Biden, Woke Banks Run Wild | Opinion
During the final weeks of the Trump administration, the federal Office of the Comptroller of the Currency (OCC) issued an important regulation that would have required financial institutions to base their rules governing access to banking services on financial concerns, rather than political views.
According to the Trump-era OCC, "The rule codifies more than a decade of OCC guidance stating that banks should conduct risk assessment of individual customers, rather than make broad-based decisions affecting whole categories or classes of customers, when provisioning access to services, capital, and credit."
The Trump administration's rule would have provided an important safeguard against large banks—defined by the OCC as those "with more than $100 billion in assets that may exert significant pricing power or influence over sectors of the national economy"—using their vast wealth and financial power to impose their ideological views on Americans.
Although it seems like the rule ought to draw significant bipartisan support—do liberals really want big banks punishing people who don't agree with them?—soon after taking office, President Biden put the rule on a 60-day hold.
The Biden administration's move is a clear signal that it intends to kill the regulation before it goes into effect on April 1.
One might be tempted to think big banks would support the Trump-era rule because it would allow them to take politics completely out of their financial decision-making process. The regulation would have provided them an excuse when special-interest groups on the Left or Right demand they get involved in controversial debates. That, unfortunately, could not be further from reality.
Large banks are some of the rule's biggest opponents, and many financial institutions have already started to roll out plans for using this opportunity to promote liberal ideology—and to earn a profit while doing so.
In Congress, many Democrats have aligned themselves with large financial institutions seeking to eliminate the rule, because they want to allow banks to impose liberalism on the American people.
Many on the left want to allow banks to discriminate on the basis of political ideology, among other things, because large banks have already used their power to promote a variety of causes favored by Democrats.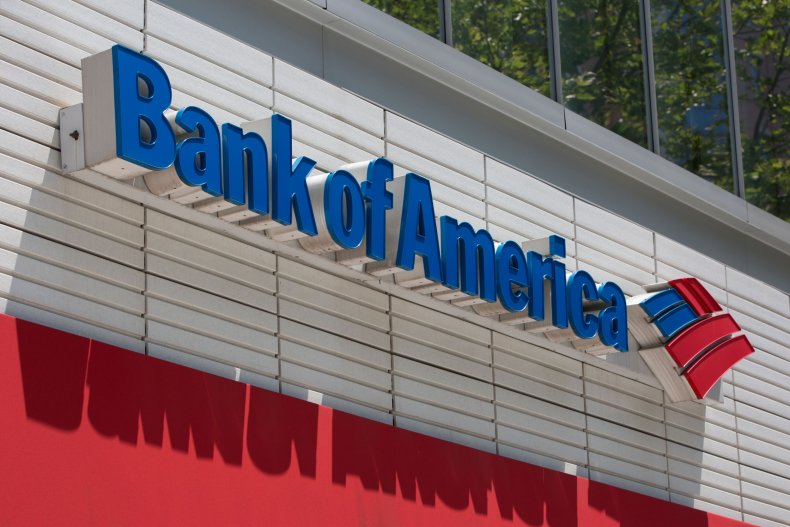 For instance, in February, Bank of America announced, "Building on Bank of America's longstanding support for the Paris Climate Agreement, the company today outlined initial steps to achieve its goal of net zero greenhouse gas (GHG) emissions in its financing activities, operations and supply chain before 2050."
Pay careful attention to Bank of America's statement. The bank not only promised to reduce its own greenhouse gas emissions, but to reduce emissions "in its financing activities." That means it plans to force businesses—and perhaps even individuals—who might otherwise choose to continue using fossil fuels to adopt "green" energy or else lose access to the bank's capital.
Bank of America isn't alone. Seemingly every large banking institution in the United States is now gearing up to use its vast financial resources to promote liberal causes. Earlier in March, Citibank announced commitments similar to those issued the month prior by Bank of America.
During the announcement, Citi CEO Jane Fraser said, "We believe that global financial institutions like Citi have the opportunity—and the responsibility—to play a leading role in helping drive the transition to a net zero global economy and make good on the promise of the Paris Agreement."
Institutions like Bank of America and Citi aren't stopping at reducing greenhouse gas emissions. "Our commitments to closing the gender pay gap, to advancing racial equity, and to pioneering the green agenda have demonstrated that this is good for business and not at odds with it," Fraser said in the same announcement. "And we will continue to be part of the solution to these challenges and enable others to do so as well."
Many Americans believe climate change, the gender pay gap and other causes now adopted by large banks are serious problems worthy of our attention, and thus might think the elimination of the Trump-era OCC rule is a positive step forward. Think carefully, though, before coming to such a reckless conclusion.
If massive banks and financial institutions can effectively shut down any industry or even class of nonprofit organizations because they disagree with those institutions' politics, then they have the authority to control society in ways that all Americans should be extremely uncomfortable with. There would be absolutely nothing stopping CEOs at major banks from waking up in six months and saying, "You know, maybe we were wrong about that whole climate change thing. I think we'll stop providing financial services to renewable energy companies instead."
The modern banking system cannot exist without government-created central bank currency. Many large banks have, at one time or another, received massive funding from the federal government in the form of taxpayer-funded bailouts or COVID-related financial support. The government is well within its rights to require those banks to make services available to all creditworthy groups in the United States and to prevent them from playing politics.
If instead banks are permitted to discriminate against businesses and individuals that do not share their political views, their power and influence will undoubtedly become a grave threat to the preservation of our free society.
Justin Haskins is the Editorial Director and a Research Fellow at the Heartland Institute.
The views expressed in this article are the writer's own.