Under Pressure from Right, Ryan Considers Solutions to Refugee Crisis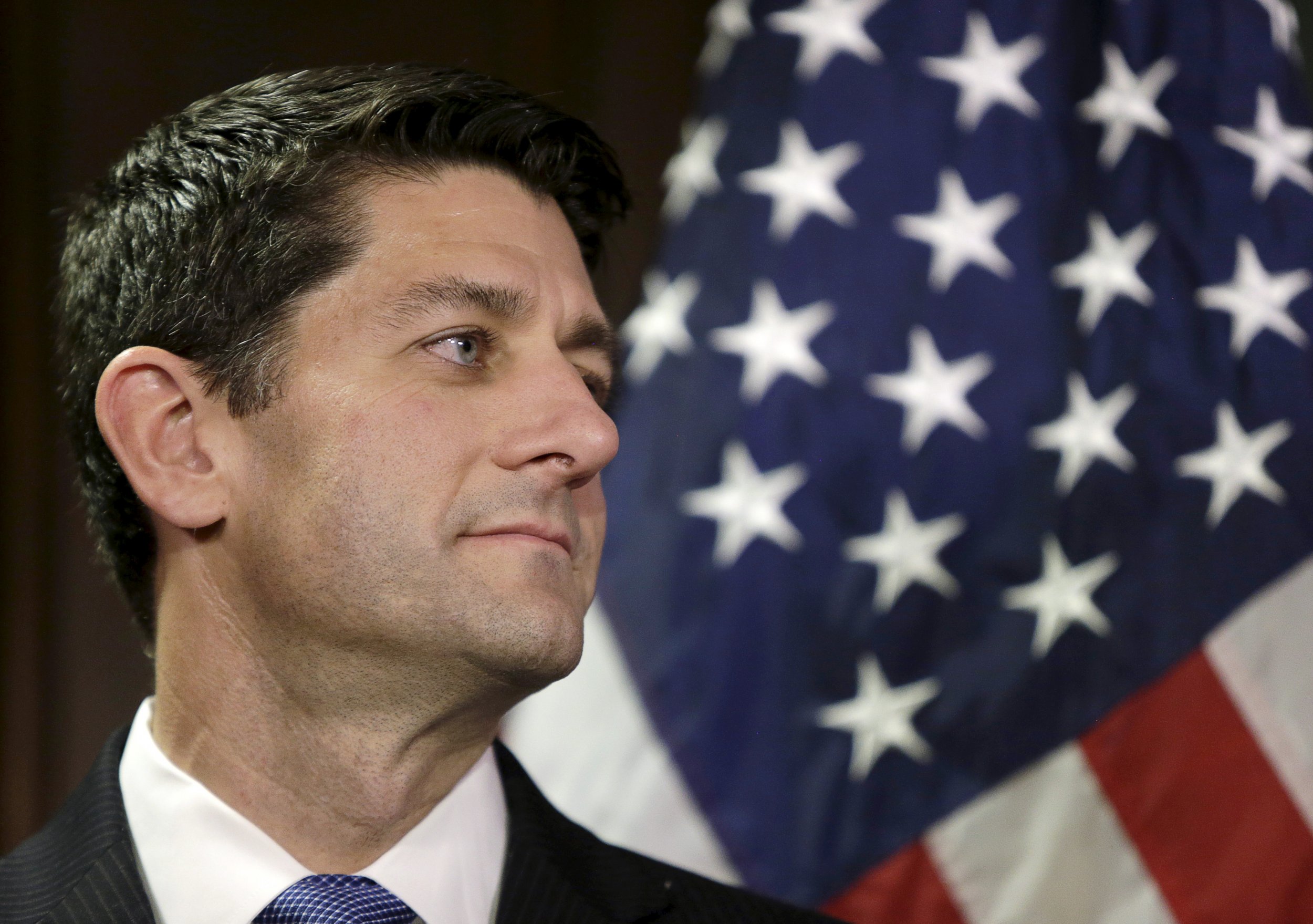 Under pressure from members of his own party, newly crowned House Speaker Paul Ryan called for a "pause" in Syrian refugees entering the U.S. while Congress hammers out a longer-term solution, CNN reported. On Tuesday, Ryan told a closed meeting of Republicans that he hopes the House will pass legislation this week to address the issue, a source in the room told Politico.
According to Politico's source, Ryan said he was not sure how, exactly, the House would go about closing the door to those fleeing the ever-worsening violence in Syria. In an earlier radio interview with Bill Bennett, Ryan said he has tasked committees to come up with recommendations for how to screen refugees, after multiple media outlets reported that at least some of the eight attackers in Paris came to France from Syria.
Ryan also said GOP leaders are considering adding language about refugees to the next government funding bill, which must pass by December 11. In the past, Republicans have attempted to tie federal government funding to other contentious issues, including President Obama's executive actions on immigration and federal funding for Planned Parenthood.
On Monday, GOP presidential hopeful Mike Huckabee took aim at the Obama administration and at Ryan, arguing on Twitter that unless Ryan would "reject the importation of those fleeing the Middle East," he should "step down today [and] let someone else lead."
Obama fired back at a speech before the G20 Summit in Antalya, Turkey. "We also have to remember that many of these refugees are the victims of terrorism themselves—that's what they're fleeing. Slamming the door in their faces would be a betrayal of our values," he said. "Our nations can welcome refugees who are desperately seeking safety and ensure our own security. We can and must do both."
The president also had harsh words for those, including GOP presidential candidates Jeb Bush and Ted Cruz, who have said the U.S. should prioritize Christian refugees over those of other faiths. "That's not American. That's not who we are. We don't have religious tests to our compassion," Obama said.
Cruz responded by telling reporters he plans to introduce legislation barring Syrian Muslim refugees from entering the U.S. Asked by a reporter how he could justify his father, a political refugee from Cuba, being allowed to come to the U.S., while at the same time denying that right to those fleeing the violence in Syria, Cruz said, "If my father were part of a theocratic and political movement like radical Islamism, that promotes murdering anyone who doesn't share your extreme faith, or forcibly converting them, then it would make perfect sense."