Under Pressure From State Media, Russian Liberal Paper May Go Out of Print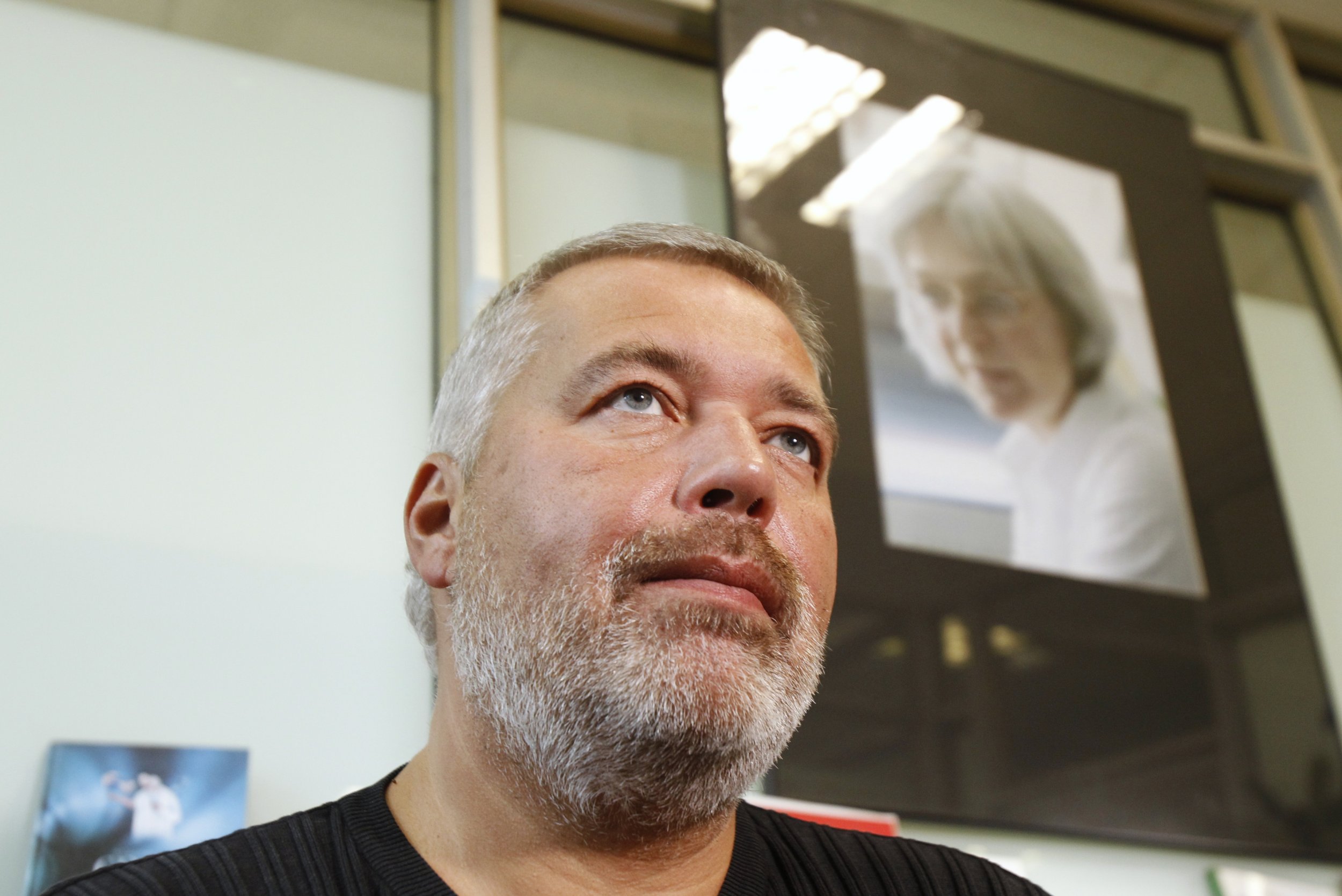 One of Russia's oldest and most liberal newspapers, famous for its critical stance against the Kremlin, is likely to go out of print, having come under considerable pressure due to competition from Russia's state-sponsored newspapers.
Novaya Gazeta's editor-in-chief Dmitry Muratov told Russian television station Dozhd that the newspaper would probably stop its print operations in May, although he did not say whether the newspaper's website would continue to function.
"It is perfectly possible that after celebrating Victory Day in May with a special edition, we will stop our print edition," said Muratov. He said the paper could not compete with its state-sponsored rivals, adding that advertisers, shareholders and investors were being scared away by the political situation in the country.
Novaya Gazeta has been behind some major investigative scoops critical of Putin. Earlier this month, the newspaper leaked a top secret Kremlin briefing purportedly intended for the eyes of Russian president Vladimir Putin on the eve of Ukraine's revolution which discussed how to co-opt regions of the country's east into the Russian Federation.
In a recent editorial, the newspaper criticised the political atmosphere in Russia, addressing rumours this week that Putin might be gravely ill, based on the fact that he had not been in public since March 5. "Not Putin, YOU are dead if you think just his death will make you free", one line read.
According to The Moscow Times, the newspaper received a warning from Russia's media watchdog last October over its reports that Russian troops had been killed while fighting in eastern Ukraine. Russia continues to deny that it is militarily involved in the conflict. The watchdog accused the newspaper of "extremist" content.
Six of the paper's journalists have been murdered, including the journalist Anna Politkovskaya, who was a fierce critic of president Putin and Russia's conduct in the Chechen war. It was reported in 2009 that at least three of the newspaper's journalists had been given bodyguards, fearing their reporting meant their lives were in danger.
"The independent media in Russia is under enormous pressure, both politically and commercially, in its battle to publish stories that the authorities would rather are not covered," says Rachael Jolley, editor of Index on Censorship. "Novaya Gazeta is seen as one of the last independent voices that tries to bring the Russian people objective coverage of important news."
"Russian journalist Anna Politkovskaya, who was killed for her reporting, was one of the paper's most famous writers, and is emblematic of the type of reporting that is now being suppressed in Russia," Jolley continues.
Dr Noelle Quenivet of UWE Bristol who jointly runs the Euro Rights Blog with Richard Edwards, a colleague at Exeter University, explains:: "A lot of newspapers that are pro-Putin receive subsidies from the government. The others have to find their own funding. Novaya Gazeta is certainly struggling and its market share is declining."
Edwards continues: "A free press is vital for a proper democracy, and Putin's Russia is an increasingly authoritarian democracy. He couldn't pursue his foreign policy if he didn't have support of the media, so the disappearance of this independent organ is of great concern. Some of the journalists were heroes to my mind, without them Russian media will suffer a great loss."
Russia was ranked 148 out of 179 countries for press freedom in the 2013 Reporters Without Borders Index.
Professor Bill Bowring, a barrister and an expert on human rights in Russia, says that Aleksandr Lebedev, who owns four British newspapers including the Evening Standard and the Independent and who is the majority shareholder of Novaya Gazeta, may have questions to answer if the paper does close.
"If true, this is very bad news," he says. "There is very little independent media left in Russia. Novaya Gazeta has been the most outspoken source of investigative reporting and opposition opinion, available all over Russia. Really, Aleksandr Lebedev should be asked some tough questions about what is happening."
Bowring points out that other Russian media outlets are also under pressure, including Radio Ekho Moskv and TV Dozhd, who first broke the story about Novaya Gazeta's possible closure.
"It is not so much a question of censorship as the fact that independent media has been wiped out and almost all TV and radio are state owned or in line with the regime", he says.
Supporters on Twitter have been quick to voice their concern over the announcement, with many praising the newspaper's coverage of the conflict in Ukraine, and an array of international journalists describing the announcement as "bad news".