Under Putin, Parents Want Their Children to Join Russia's Spy Agencies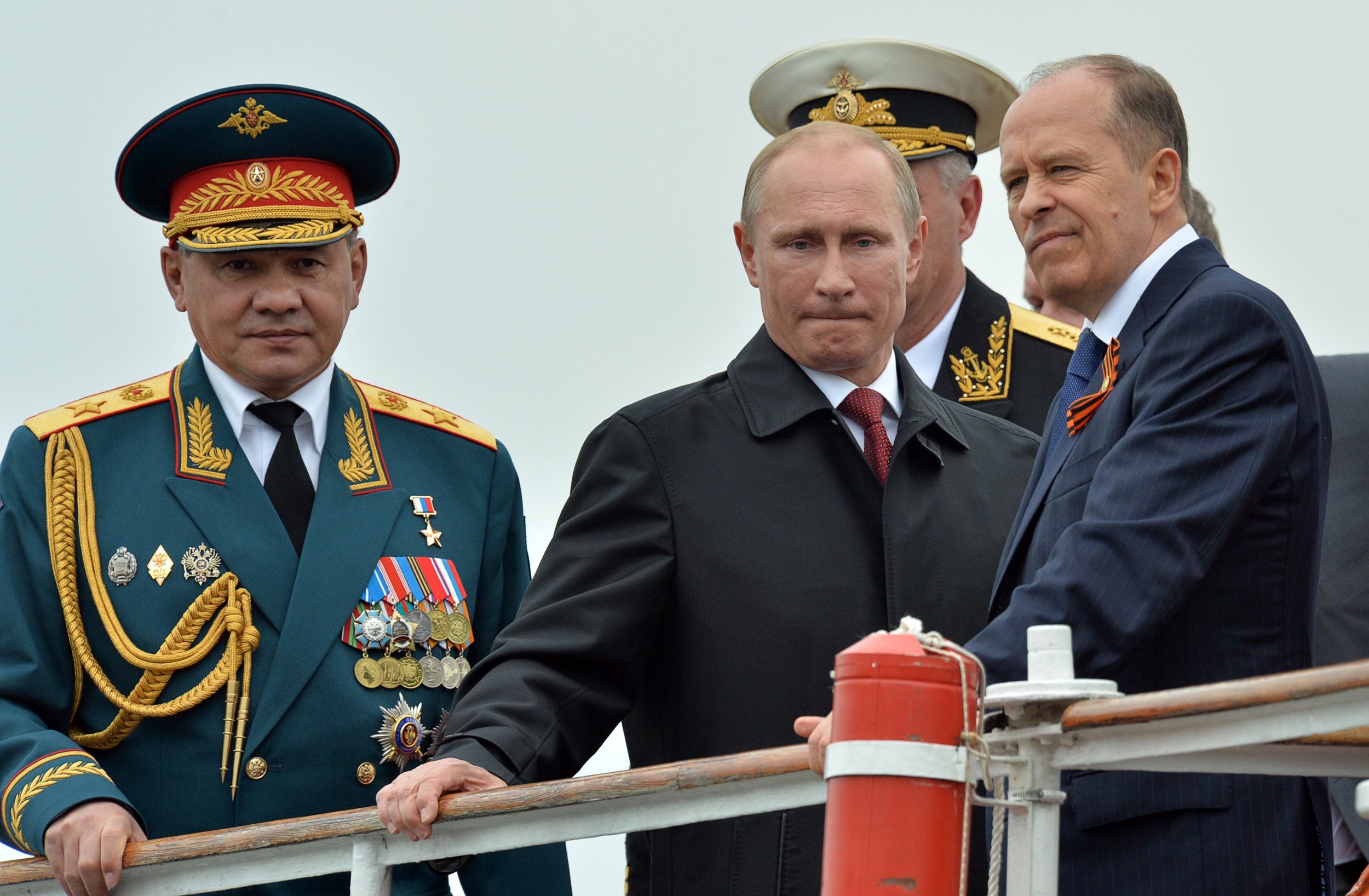 Most Russians have grown to approve of their country's spies under the presidency of Vladimir Putin and almost half of all parents today would consider it a mark of prestige if their child was employed by the security and intelligence services, according to a new poll.
The percentage of Russians who approve of the work of the nation's agents reached 66 percent last month, representing a significant increase on the 35 percent who approved in 2001, the poll published by privately-owned business daily newspaper Vedomosti showed this week.
The surge in popularity runs in parallel with the time Putin, a former director of Russia's federal security services (FSB), has spent at the helm of the country.
Related: Japan fears Russian military build-up as troops head for disputed Pacific island chain
During his time in power, Putin has emboldened Russia's security services and tried to distance their reputation from the brutal practices of the Soviet secret police agencies that preceded it. In December he marked the centennial of the infamous Cheka agency, which was tasked with finding, interrogating and executing suspected opponents to Lenin, and saluted the long line of organizations that succeeded it.
The new poll showed that Russians are not only more supportive of the security and intelligence services' work but see employment there as more prestigious. While in 2001 only 42 percent of people polled felt that serving in the FSB was an attractive career path, now 69 percent feel that way.
The increase is most pronounced among people under 30, many of whom have no memory of the reprisals at the hands of the Kremlin's Soviet-era agencies. Since 2001, when 42 percent of young people found service in the FSB as appealing, 76 percent do so now.
Parents are also more likely to support their child in entering into the ranks of the security forces. Only 29 percent did so in 2001 but almost half of them (45 percent) approve of it now.
Speaking on air for liberal radio station Echo of Moscow, journalist Nikolay Svanidze said it may not be a question of prestige that has swayed Russians in favor of working for state security agencies but rather the perks that come with the job.
Under Putin, a series of his former colleagues from the state services have been awarded very senior jobs, so much so that the informal term for security personnel— siloviki —has become shorthand for a rumored political clique of state company directors and executives.
Putin has also recently shown a tendency to trust FSB and other security service officers with high political office, despite relative inexperience. In a series of rotations of governors and regional officials, he has replaced numerous civil servants with younger picks from state security agencies.