Has Trump Helped Veterans? Number Of Homeless Veterans Up For First Time In 7 Years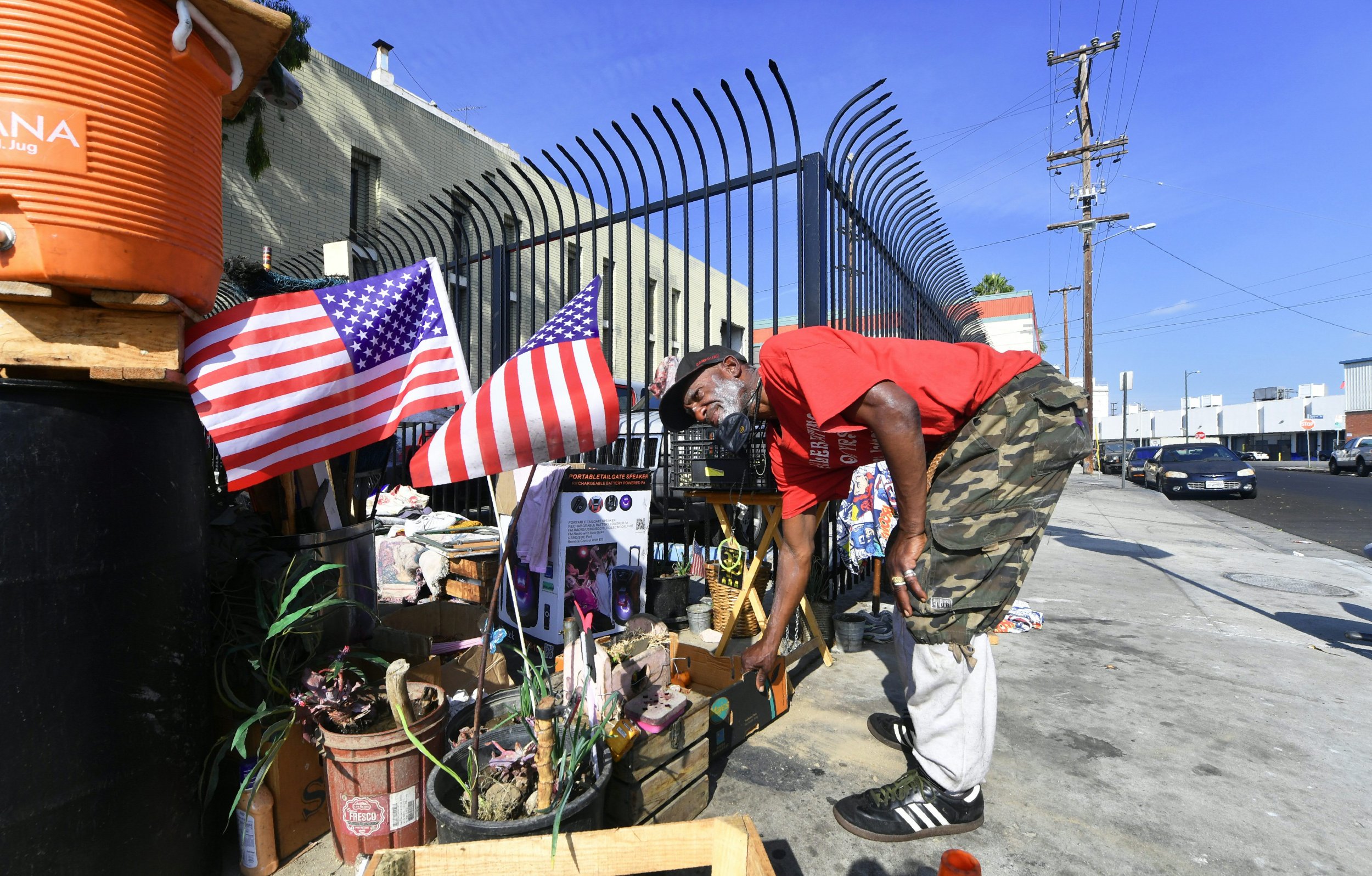 The number of homeless veterans is up for the first time in seven years––a revelation that comes as the Trump administration has faced criticism for a plan cut funding to a program aiding former service members living on the streets.
From January 2016 to January 2017, the number of homeless vets increased 1.5 percent, according to a new report from the Department of Housing and Urban Development. On the night of a homeless census in January 2017, 40,056 veterans were unsheltered.
Later in the year, though, the Trump administration sought to cut funding to a program designed to aid homeless vets.
On December 1, Veterans Affairs Secretary David Shulkin told advocates he was gutting a $460-million program dedicated to veteran homelessness. The move came after Shulkin had told Military Times that he didn't believe it was practical to aim for zero veteran homelessness.
"There is going to be a functional zero, essentially somewhere around 12,000 to 15,000 that despite being offered options for housing and getting them off the street, there are a number of reasons why people may not choose to do that," he said.
But after outcry from vet advocates and members of Congress, Shulkin reversed course late Wednesday, promising "absolutely no change in the funding to support our homeless programs," Shulkin said in a news release.
The flip-flop follows Democratic Senator Patty Murray calling the cut a "new low" for the Trump administration given the recent increase in veteran homelessness. In a tweet, former first daughter Chelsea Clinton described the planned move as "a cruel decision at any point, this feels particularly cruel in the Christmas season - and in winter."
After Shulkin announced he would not be moving forward with cutting funding to the program, a number of members of Congress expressed their approval via Twitter. ".@SecShulkin, I'm glad to hear you share the same commitment to homeless veterans that Californians do. We must preserve access to housing vouchers and do all we can do to take care of those who sacrificed so much to keep the country free," Democratic Senator Dianne Feinstein tweeted.
In October, the National Coalition of Homeless Veterans told Shulkin stating any cuts to the program for homeless veterans would be "catastrophic" and undermine the immense progress made on this issue since 2010. In a statement released Thursday, the organization applauded Shulkin for his decision not to cut the program's funding, but added the VA needs to "clarify" his pledge to dedicate time on "how best to target our funding to the geographical areas that need it most."
The small increase in veteran homeless in the past year is matched by a rise in the overall homeless population in the U.S. On a single night in January 2017, 553,742 people were homeless––a .7 percent increase from 2016 and a 13.1 percent decrease since 2010. This means veterans account for roughly nine percent of all homeless people.
But since 2010, after former President Barack Obama pledged to "end veterans' homelessness," the number of homeless veterans in the U.S. has declined by 46 percent. Overall, the estimated number of homeless vets dropped from 74,000 individuals in 2010 to fewer than 40,000 in 2016. According to the new report, since 2010, "more than 480,000 veterans and their family members have been permanently housed, rapidly rehoused, or prevented from falling into homelessness through HUD's targeted housing vouchers and VA's homelessness programs."