Under Trump, Women in Military Facing 'Extreme Hostility'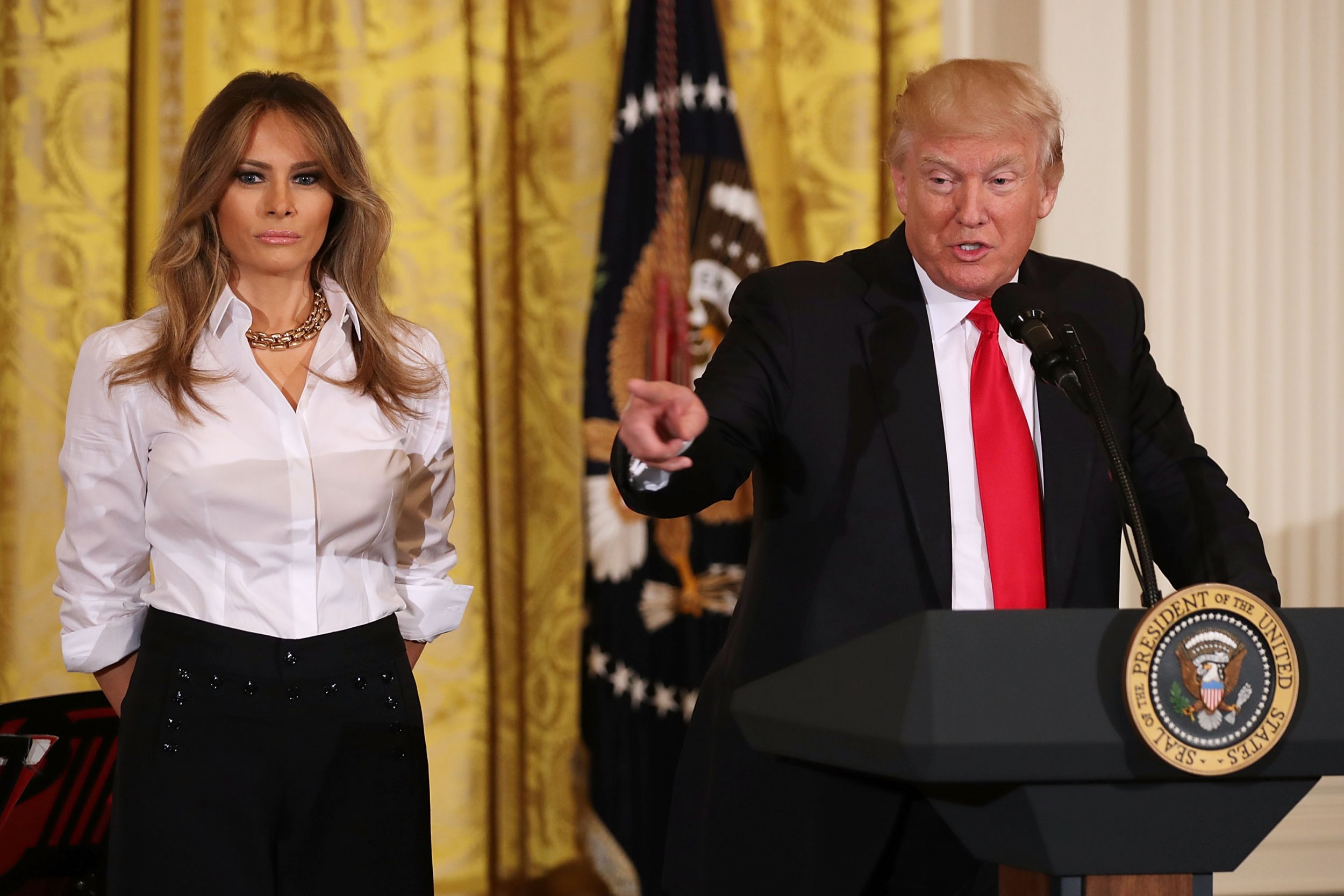 Updated | Women in the military are reportedly facing "extreme hostility" in the Trump era as they seek equal access to combat roles.
On Monday, the ACLU Women's Rights Project amended a lawsuit filed in a federal court in San Francisco in 2012 by the Service Women's Action Network, an organization dedicated to advancing the rights of service women. The filing condemned the Army and Marine policy of "Leaders First," which prohibits junior enlisted women from being included in combat battalions until two or more "women leaders" have joined such units.
"It is unreasonable to expect that women 'leaders' should at the same time that they are themselves being integrated into a combat unit be responsible for the coaching and development of women soldiers or for advising their own male leaders," the filing said.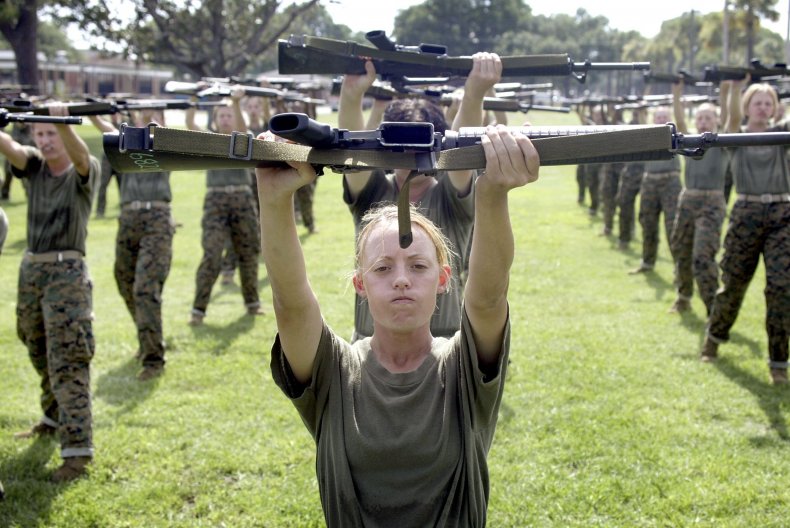 The complaint also took issue with "sex-segregated basic training," portraying the policy as inherently discriminatory against women.
Additionally, the filing claimed the Trump administration has helped facilitate the erosion of progress made on equal opportunity for women in the military under former President Barack Obama.
It alleged the president's chief of staff, retired Marine General John Kelly, and Defense Secretary James Mattis have shown an "animus toward women soldiers."
"Defendant Mattis, President Trump and the president's close advisors have expressed extreme hostility towards Secretary (Leon) Panetta's January 2013 announcement that women would be allowed to serve in some or all combat units," the filing stated, specifically pointing to a tweet from Trump in 2013 that stated, "[t]he Generals and top military brass never wanted a mixer but were forced to do it by very dumb politicians who wanted to be politically C?"
"In court filings last week the Trump administration and Department of Defense were unable to unequivocally state that the decision to integrate women into combat arms units would not be reversed," the Service Women's Action Network told Newsweek, which led it to file the amended complaint Monday. The organization said policies like "Leaders First" have an adverse impact on the "military's combat readiness and effectiveness, as decisions for assignments and training are made based on gender, not on needs of the military or talent and capability."
"The policies not only make no sense operationally, they also relegate women to second class status in the military, as segregated boot camp signals that the Marines believe women are less capable and therefore should be trained separately from men, perpetuating a culture in the military that holds women in contempt and ultimately deepens the military's sexual assault and harassment epidemic," the organization added.
"The Department of Defense appeared to be moving in the right direction when it cleared the way two years ago for women to start fully participating in combat units," said Gillian Thomas, senior staff attorney with the ACLU Women's Rights Project. "But the Army and Marine Corps then adopted policies that brand female soldiers as unequal, and put responsibility for integrating women into formerly male-only units solely on other women."
Newsweek reached out to the Pentagon for a comment on this lawsuit, but did not hear back by the time of publication.
The Obama administration opened up combat roles to women in December 2015, a historic move for a military that's traditionally been dominated by men. Trump voiced his opposition to the change and described the decision as "politically correct" while on the campaign trail. "We have a politically correct military, and it's getting more and more politically correct every day," Trump said during a town hall in October 2016.
Trump has taken a number of controversial steps regarding the military since coming into office, including moving to bar transgender people from serving, a reverse of an Obama-era proposal. But Trump's transgender ban has hit obstacles from both courts and the Pentagon.
Update: This article has been updated with comments provided to Newsweek by the Service Women's Action Network.