Under Trump's Tax Plan, LGBT People Suffer: Republicans Are Killing Their Most Important Programs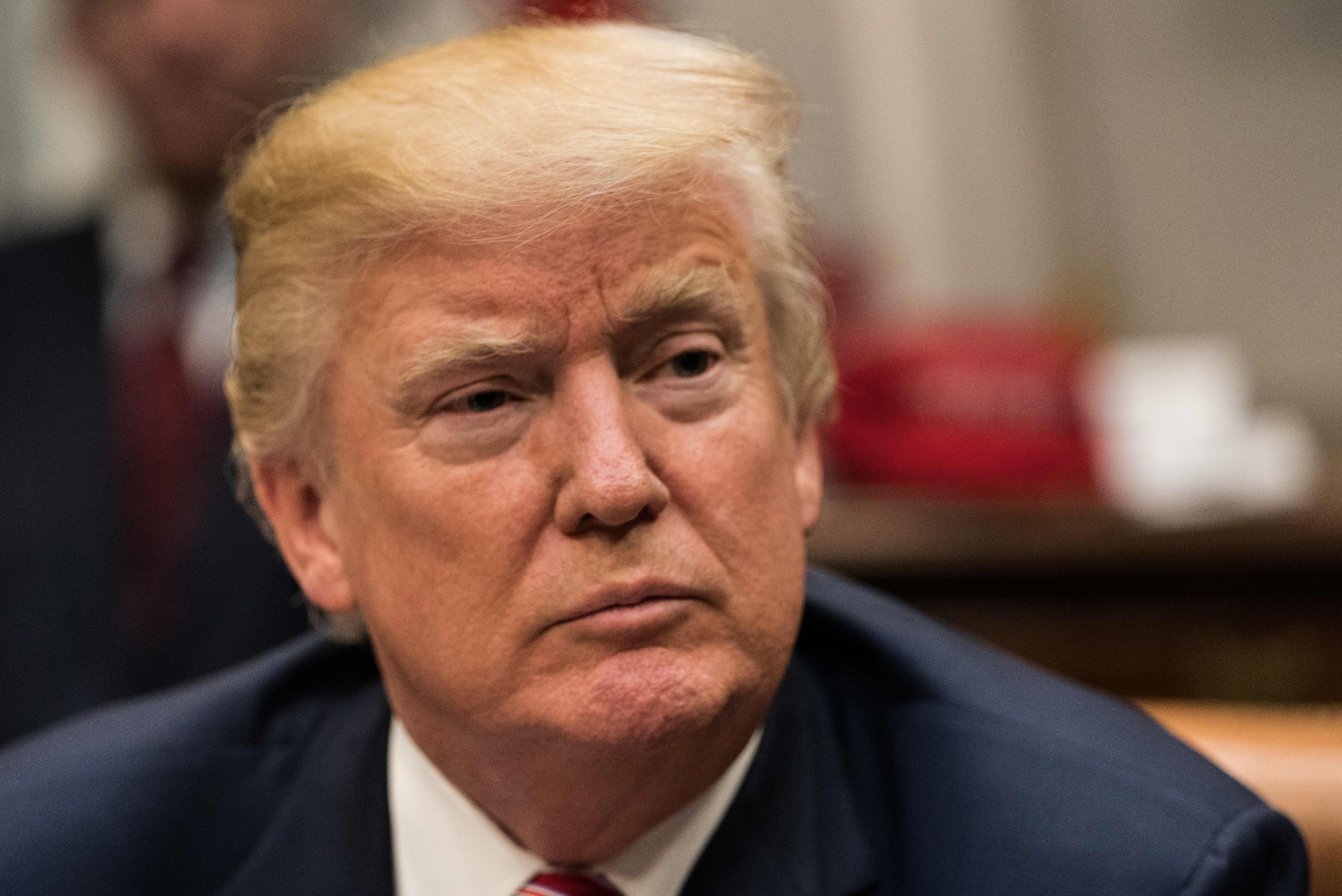 The current tax bill in the Senate would devastate support systems and services for LGBT Americans, especially transgender people, by making deep cuts in their accessibility to healthcare and other programs they rely on.
The bill would raise the cost for people living with HIV/AIDS, cut food stamps, housing and homelessness efforts and lead to cuts in Medicare and Social Security—social programs important to the LGBT community.
"This bill is a disaster for everyone really, but specifically for LGBT [people]," Christopher Stoll, a senior staff attorney at the National Center for Lesbian Rights, told Newsweek. "It will result in deep cuts in programs that LGBT people depend on."
This tax bill will repeal Affordable Care Act's individual mandate provision used extensively by people living with chronic health conditions, like those with HIV/AIDS—gay and bisexual men accounted for 82 percent of HIV diagnoses among males and 67 percent of all diagnoses in 2015, according to census data.
It will penalize people who lose their insurance and are unable to replace it within 63 days by forcing them to pay a 30-percent surcharge on their insurance, which would last a year. Many patients, according to Fenway Health, would opt out of insurance to avoid paying the surcharge—but people dealing with chronic health conditions can't do that.
"For transgender people living with HIV in particular, this bill could mean the loss of life-saving treatment and fuel an epidemic that the U.S. government has ostensibly pledged to end," Kris Hayashi, the executive director of Transgender Law Center said in a statement.
Already, only about half of low-income people living with HIV are receiving the HIV drugs they need because of cost, and eliminating the individual mandate would only increase this. Without insurance, HIV medication can cost up to $20,000 a year.
Further, a new study by the Center for American Progress found that 15 percent of LGBT Americans are uninsured in 2017, twice the national rate.
"Not only that," Stoll said, "but LGBT people are more likely to be middle to low end earners, and this bill is just going to be a disaster for them."
LGBT people disproportionately struggle with poverty—20 percent of LGBT people have annual incomes less than $12,000, compared to 17 people of non-LGBT people. Transgender people are four times more likely to have incomes under $10,000 per year, despite having higher rates of education.
Under the Senate tax plan, refundable credits that help low income people receive money back from the government won't go away, but also won't increase, according to the Washington Post. And since the plan raises the national debt, it'll require more cuts down the line, including sizable cut for safety net programs.
Medicare could be cut up to $25 billion just in 2018, millions could be cut from social security, and deep cuts are being made into the food stamp program, housing and homelessness efforts—all of which benefit LGBT people disproportionately.
LGBT people are 120 percent more likely to experience homelessness than their non-LGBT peers, and, according to the National Transgender Discrimination Survey, transgender people are four times as likely to have a household income under $10,000 and twice as likely to be unemployed.
Most LGBT advocacy groups argue that the tax bill would have an overwhelmingly negative effect on the community, but there are some silver linings.
Same-sex parents are four times more likely than heterosexual parents to adopt a child, and the Senate will keep a one-time credit worth up to $13,570 for every child a family adopts.
It also keeps a medical deduction that allows everyone with particularly high expenses to reduce their income taxes in order to pay for medical costs. The deduction is currently taken by 8.8 million Americans, including some people who live with HIV/AIDS.
A final Senate vote on the bill could come as soon as late Friday night, but none of the cuts are final until the last vote is cast.