Underage Girl Sold into Marriage on Facebook for Cows, Cars and Cash Before Company Can Take Down Post
A 16-year-old girl in South Sudan was auctioned off on Facebook before the company was able to take down the post that resulted in her being sold into marriage, according to reports.
The non-profit Plan International said that the auction was "reminiscent of slave markets."
"The girl's father reportedly received 500 cows, 3 cars and $10,000 in exchange for his daughter, who was married off to the winning bidder at a ceremony on 3 November in the country's Eastern Lakes State," the organization said in a statement. "Five men participated in the auction, some of whom are reportedly high-ranking government officials." The organization's country director George Otim called it a "barbaric use of technology."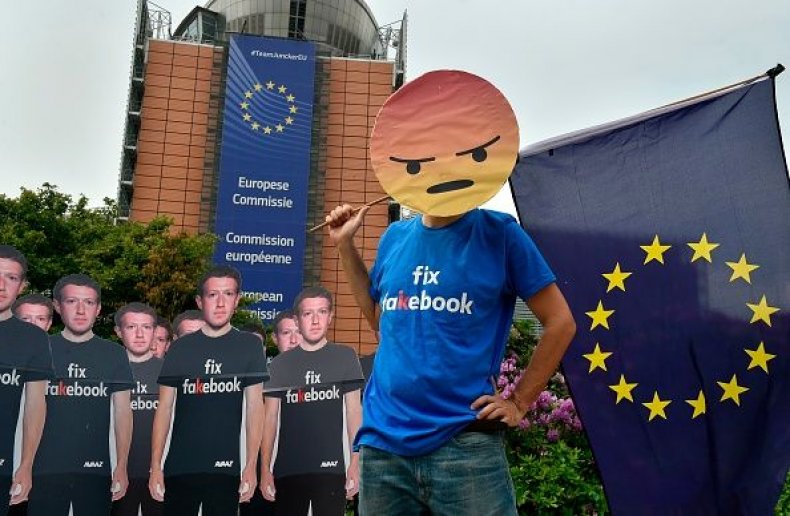 "That a girl could be sold for marriage on the world's biggest social networking site in this day and age is beyond belief," Otim said.
A spokesperson from Facebook confirmed that the company has a strict policy against human trafficking.
"We removed the post and permanently disabled the account belonging to the person who posted this to Facebook. We're always improving the methods we use to identify content that breaks our policies, including doubling our safety and security team to more than 30,000 and investing in technology," a Facebook spokesman told Newsweek.
Nevertheless, the incident took place as Facebook faced widespread criticism over its failure to address the multitude of ways its platform is used for abuse. Opposition figures in Sri Lanka have accused the country's ruling party of attempting to use Facebook data to target members of the political opposition. In an open letter to Facebook, members of Sri Lanka's United National Party asked Facebook's CEO Mark Zuckerberg to take steps to protect the identities of the party's members.
"It is very likely that officials from the current illegal administration...may ask Facebook for information on selected Sri Lankan users of Facebook that should rightfully be private," the letter read. "It is vital this information be safeguarded as the current illegal administration will most likely use these in ways which are legally prohibited."
It is unclear whether Facebook responded to the letter.
The social media platform was also criticized recently for failing to stop people in Myanmar from using the platform to spread hate speech. The Myanmar military has been accused of slaughtering and expelling hundreds of thousands of Rohingya Muslims from the country's northern Rakhine state, an operation some experts have called ethnic cleansing. Analysts with the United Nations say that Facebook has been used to incite violence against the Rohingya.
Zuckerberg famously said that he loses sleep over the issue. In response, Facebook said it would hire dozens of Myanmarese speakers to review content.
Some critics, however, say that move is insufficient. And the company has also been heavily criticized for failing to stop the spread of fake news and Russian propaganda on its platform. This criticism was fueled further when The New York Times reported last week that the company had hired a PR firm to spread George Soros-related conspiracy theories about its critics.
Underage Girl Sold into Marriage on Facebook for Cows, Cars and Cash Before Company Can Take Down Post | World