Undercover FBI Sex Sting Nabs High-profile Air Force Colonel Attempting to Meet With 14-Year-Old Girl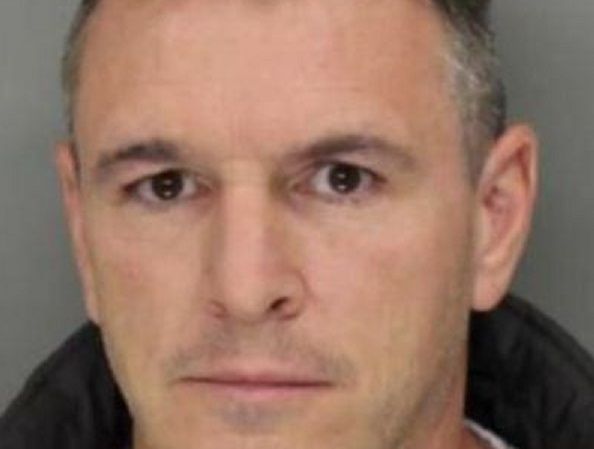 A high-ranking member of the Georgia Air national Guard has been arrested on suspicion of trying to meet an underage girl for sex following an FBI sting operation, it has been revealed.
Lieutenant Colonel Willie Newson, 47, of Celebration, Florida, was arrested at a Marietta hotel on suspicion of child exploitation after allegedly arranging to meet up with a 14-year-old girl he believed he was talking to on a dating app.
However, Newson was in fact talking to an undercover agent from the FBI Metro Atlanta Child Exploitation Task Force.
His identity was confirmed by The Atlanta Journal-Constitution following his arrest.
"Lieutenant Colonel Newson's alleged actions do not reflect the values we uphold in the Georgia National Guard," Georgia Department of Defense spokeswoman Desiree Bamba told AJC.
"We are aware of the situation and all questions must be directed to the investigating authorities."
Bamba added Newson, formerly the commander of the 165th Communication Flight of the 165th Airlift Wing, has been placed on leave pending the outcome of the child exploitation investigation.
Newson was one of eight people who was arrested as part of the undercover operation. According to Channel 2 Action News, the undercover officer who Newson was speaking to online gave him "the opportunity to stop communicating several times."
The other suspects during the bust include alleged prostitutes who arrived at the hotel after unknowingly agreeing to meet undercover officers and their alleged pimps, who drove them there.
The pimps are alleged to have "waited outside as if they were lookouts or protection," according to the warrant, seen by WSBTV. The other seven suspects are all facing a misdemeanor charge.
"It's upsetting to the safety of our kids, the safety of this community as a whole," Mark Samuels, the hotel owner, told the station following the arrests.
Newson has since bailed himself out for $20,000, according to Cobb County Jail records, reports AJC. Two of the alleged pimps and one alleged prostitute also arrested in the sting remain in jail on a $1,000 bond.
Undercover FBI Sex Sting Nabs High-profile Air Force Colonel Attempting to Meet With 14-Year-Old Girl | U.S.