Understanding the Epidemic of Farmer Suicide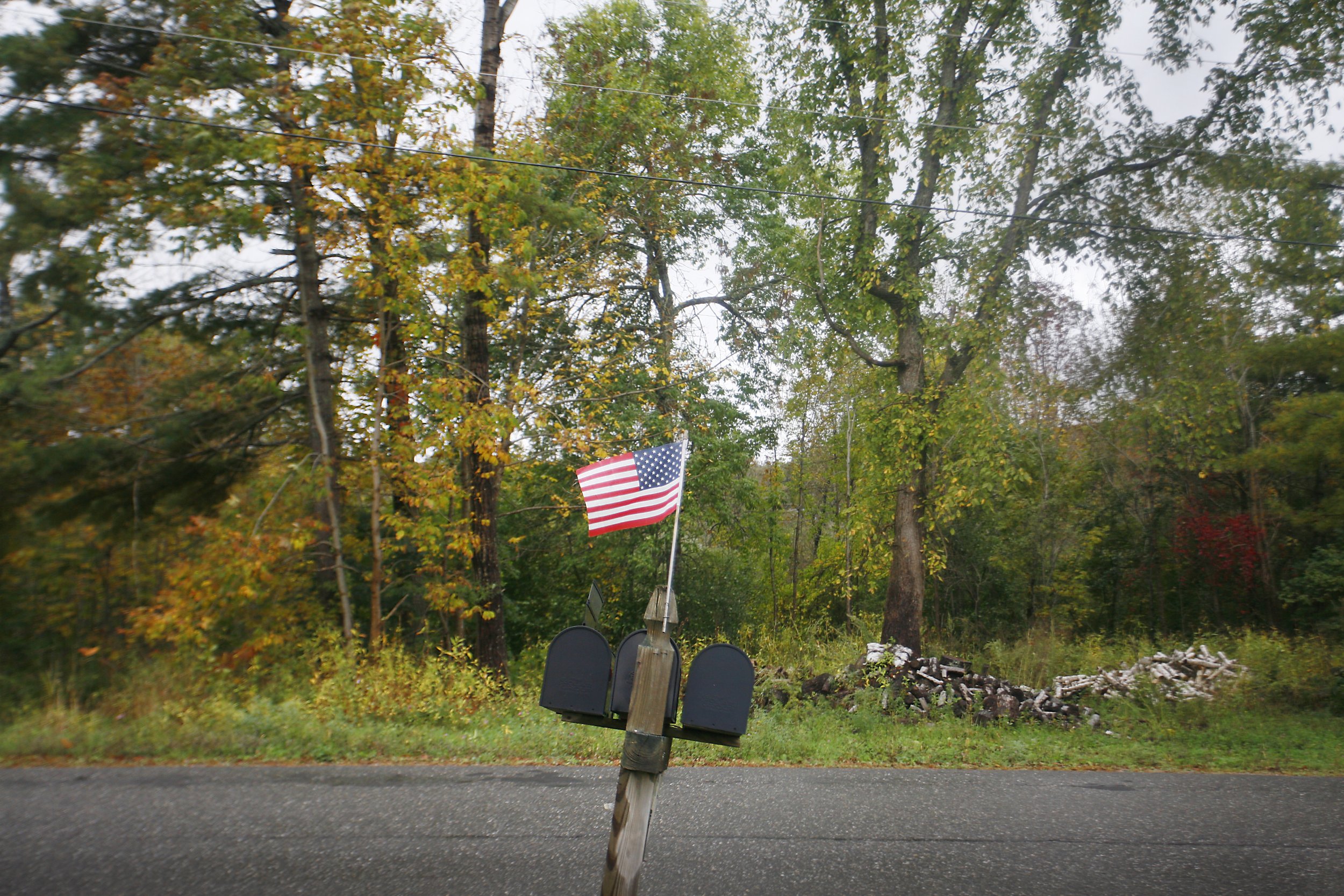 I first heard about the problem of farmer suicide in 2010, when I came across a newspaper article about Dean Pierson, who shot and killed around 51 of his cows before taking his own life. The image stuck with me and I wanted to know if Pierson's death was a single tragic event, or part of a larger trend. Months ago, when I began writing this week'sNewsweek cover story, "Death on the Farm," I learned that farmers around the world are killing themselves more often than the general population.
In 2007, a consultant for NY FarmNet named Dave Gott went to help resolve a family dispute by dividing one dairy, grain and vegetable farm near Albany into two. Negotiations seemed to go well and Gott left the final arrangements to the lawyers. "We didn't hear a thing for quite a while," he said. Six months later, he got a call saying that there had been a murder-suicide.
The person who did it hadn't been involved in the negotiations, which were between two brothers. One brother had a son who worked on the farm. Following an altercation one night, the father went out to his workshop, while the son went and got his father's pistol. He entered the workshop and shot his father five or six times before taking his own life. Someone working at the farm found them the next morning.
The son was in his early 20s and had been diagnosed with bipolar disorder. Doctors had prescribed him medication, which he sometimes mixed with alcohol or other drugs or skipped altogether because he thought it gave him insomnia and wasn't helping. His grandmother told me his treatment was cut short because of limited insurance coverage. "He knew he had a problem," she said. "He was not a bad boy, he was just a sick boy."
"The tough part about this mental health issue is you can see a problem and everybody's always afraid to address it," the boy's uncle said. "Somehow you gotta come to a way that you can address this because once it's over, it's over. Once people are gone, they're gone."
The fact that this tragedy happened to farmers was not a coincidence. Farms tend to be family operations, which presents unique challenges. "It's just amazing how farm families break up, split up, and go their own ways," the uncle said. "It's a business that passes through generations," he said, "and it just drives families apart."
As I traveled around speaking with farmers, I often heard the same thing: People didn't know farmer suicide was an issue, but come to think of it, they said, they knew of farmers who had killed themselves. The coroner who examined Dean Pierson had previously attended to a farmer suicide. A field representative for Pierson's co-op knew of a milk inspector in Maine who had walked in on a farmer who had hanged himself. A faculty member at Cornell University told me he knew of three dairy farmers from Cortland County in New York who killed themselves years ago.
Yet because suicide is such a personal act, some people and organizations take issue with the claim that it is tied to one's occupation. "Whenever you say it's due to a profession, what does that do for you? Does it offer you any information about how to prevent that suicide?" Jill Harkavy-Friedman, senior director of research at the American Foundation for Suicide Prevention, asked me. "Suicide is really complex and it is individual to individual."
There have been few official attempts at connecting suicide and occupation. None of the 22 states that have participated in the Fatality Assessment Control and Evaluation Program (FACE), which looks into traumatic workplace deaths, has ever published a suicide investigation. The issue is especially complicated for farmers, whose business and personal lives are so intertwined. "The farm is a home, a workplace, and a place for recreation," Marizen Ramirez, co-investigator and former director of Iowa's FACE program and an associate professor at the University of Iowa, told me. "It's hard to disentangle that." Most farmer deaths that FACE investigates involve tractor rollovers and equipment accidents, although Ramirez admitted, "it becomes a challenge to ascribe intentionality to many of these incidents."
One person who is working to understand the link between suicide and occupation is Wendy Ringgenberg, a researcher at the University of Iowa and former president of the Iowa Public Health Association. "I get concerned that we are overlooking and therefore underestimating the number of times that it happens when it is occupationally related," she said about suicide. Ringgenberg recently pored over 19 years of fatality data from the Bureau of Labor Statistics. She found that from 1992 to 2010, farmers and agricultural workers had higher rates of suicide than the overall workforce did. "Occupation should be looked at as a risk factor for suicide," she told me. "Until we admit that, we can't move forward."