Huge Underwater Castle With Ancient 'Fairy Chimneys' Discovered at the Bottom of Turkey's Lake Van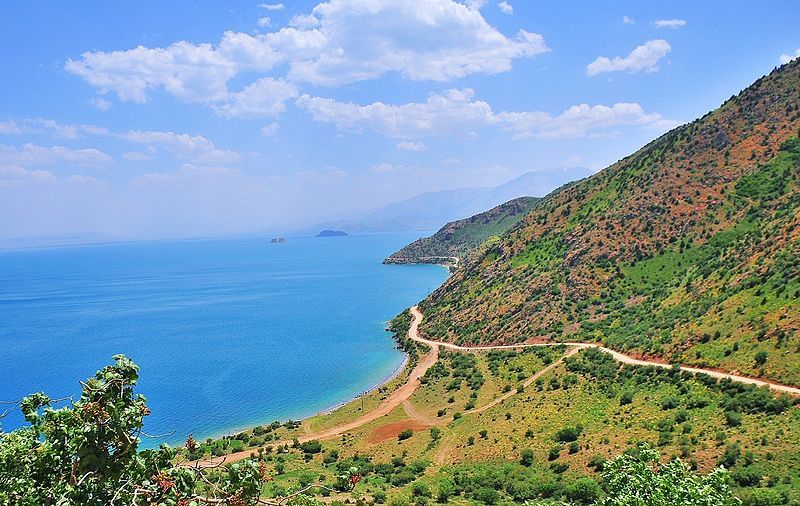 Researchers studying a vast lake in Eastern Turkey have unearthed the remains of a 3,000-year-old castle buried beneath its waters.
Tahsin Ceylan, an underwater photographer and videographer, Mustafa Akkuş, an academic from Van Yüzüncü Yıl University's fishery faculty, Murat Kulakaç, a diving instructor and Cumali Birol, a diver, plunged into Lake Van, Turkey's largest lake, to discover its secrets, Hurriyet Daily News reported.
The castle likely dates from the reign of the ancient Urartu Kingdom, which grew up around Lake Van during the Iron Age.
Researchers have identified the castle as Urartian because the stone used in its construction is characteristic of that civilization.
The Urartians left the area around Lake Van as the waters rose but their buildings stayed behind, partly lost to the deep.
Full excavations are yet to be carried out, so researchers do not know how tall the castle's walls are, but around three to four meters (around 10 to 13 feet) are visible above the lake bed. The ruins overall cover a square kilometer (0.4 square miles).
Researchers say that the alkaline water of the lake has allowed the castle to remain preserved in excellent condition.
Previous study of the lake discovered stalagmites up to 10 meters (33 feet) in length, dubbed "underwater fairy chimneys."
Local governor Arif Karaman said: "Studies were done on the underwater portion of the historic Urartian castle in our city, revealing it to be nearly 3,000 years old."
Ceylan said: "Many civilizations and people had settled around Lake Van. They named the lake the 'upper sea' and believed it had many mysterious things. With this belief in mind, we are working to reveal the lake's 'secrets.'"
He added: "We have shared all these findings with the world...It is a miracle to find this castle underwater. Archaeologists will come here to examine the castle's history and provide information on it."