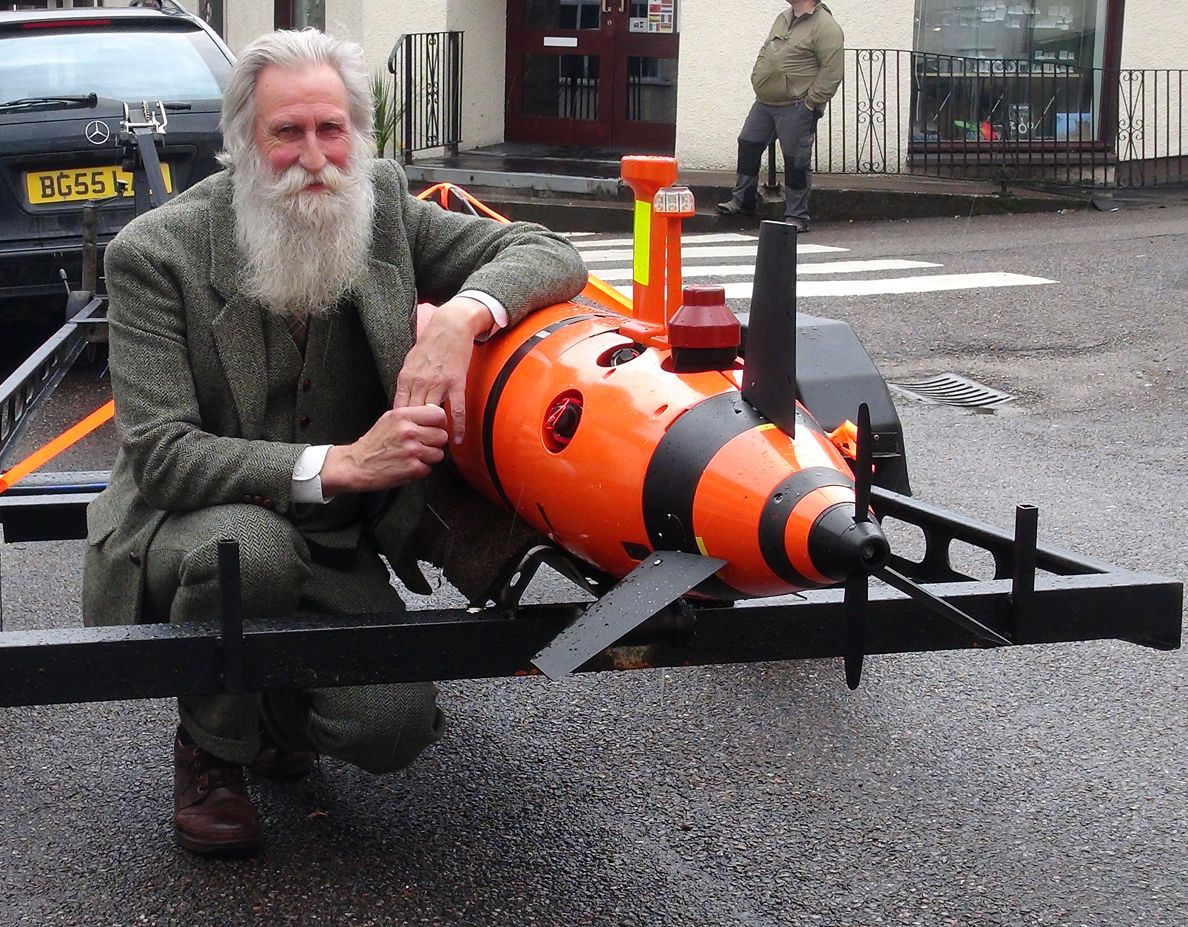 A marine robot named Munin complete with sonar imaging equipment, made by Kongsberg Maritime, a Norwegian technology enterprise, was launched last week to uncover the mystery of Loch Ness, the most well-known lake in Scotland.
The initiative, part of the Loch Ness Project's Operation Groundtruth, is supported by VisitScotland, Scotland's National Tourist Organization, with the "most in depth survey of Loch Ness ever" set to come to an end next week.
Loch Ness Project leader Adrian Shine is extremely proud of the underwater robot's findings so far: "Munin was the name one of the ravens that perched on the shoulders of Odin, the god who was always looking for knowledge. But he was blind in one eye. And of course we humans are blind in more than one eye when it comes to water. These ravens would fly away and come back with news from the world. That's exactly what this drone is doing - it is examining the loch bed, and bringing back wonderful imagery," he tells Newsweek.
According to legend, the loch—reaching depths of 755 ft (230m)—is home to the Loch Ness Monster. Unfortunately, after scanning the loch, the underwater drone found no trace of the irksome creature.
What the sonar imaging did reveal, though, were the remains of the 30 ft (9m) model of the monster, weighing 4 tonnes, which sank in 1969, during the filming of movie The Private Life of Sherlock Holmes. The film, directed by Billy Wilder, chronicles the adventures of two famous fictional detectives—Sherlock Holmes and Dr. Watson. During one of their investigations, the latter claims to have seen the Loch Ness monster.
Craig Wallace, Subsea Applications Engineer at Kongsberg Maritime told Mail Online: 'We saw an anomaly [in sonar scans] of a man-made structure sitting on a crest…and discovered a lost prop from the film, The Private Life of Sherlock Holmes.'
Previously, artefacts found lurking beneath Ness' waters included a crashed Second World War bomber in 1976 and, in 2002, an 80 ft Zulu sailing fishing vessel, originally built in 1903.
Even if underwater technology disproves the existence of the Loch Ness monster, the mystery surrounding the mythical creature is worth an estimated £60 million to the Scottish economy, according to VisitScotland. Thousands of tourists make their way to Loch Ness every year hoping to catch a glimpse.
"There will always be a sense of mystery and mystique surrounding Loch Ness. People like the idea that there is possibly something lurking there," VisitScotland's Regional director for the Highlands, Scott Armstrong, explains to Newsweek.
"We are aiming to make the best known lake in the world better understood. There is much more to Loch Ness than just a monster," adds Shine.