Drone Swarms Being Tested by U.S. Navy May Soon Have 'Explosive Capabilities'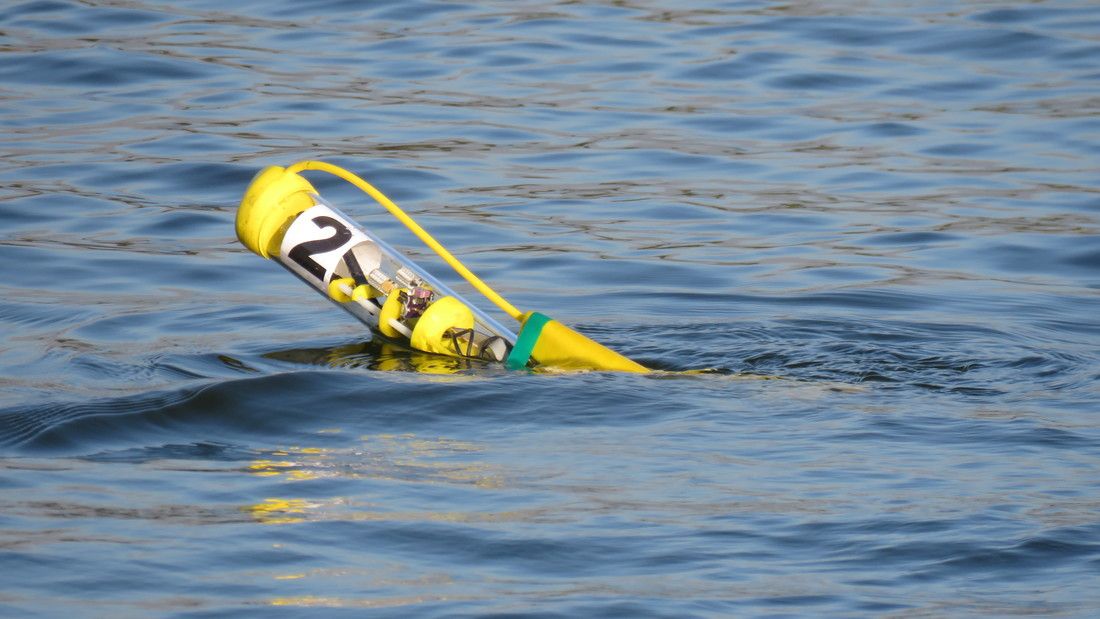 A company that markets amphibious drones for military and law enforcement agencies has applied for a federal explosives license to give underwater robots bombs.
Aquabotix, which develops maritime spy technology, including the SwarmDiver (a small submersible that deploys in a large group to collect intelligence while controlled by a single operator), said the license would help it develop, manufacture, store and sell unmanned vehicles with explosive capabilities.
Based in the U.S. and Sydney, Australia, the company said if the U.S. Bureau of Alcohol, Tobacco, Firearms and Explosives approved the application, it would help bolster a new partnership with the U.S. military.
"Holding an explosives license would allow Aquabotix to fully exploit the benefits of our co-location with the Army at Radford Army Ammunition Plant [based in Virginia] as we continue development of SwarmDiver and other vehicle capabilities to include explosive functions," said CEO Whitney Million.
On Tuesday, it was confirmed that Aquabotix had been granted $78,000 in funding from the U.S. Navy's Naval Undersea Warfare Center (NUWC) to support "unexploded ordnance detection missions." The devices would reportedly be used to "detect, locate, and neutralize" unexploded ordnance.
The funding is tied to the development of SwarmDiver, which was commercialized in April.
"We are grateful…for this initial order," Million said. "Governmental procurement processes can take extended periods of time, yet NUWC obligated the funds within one month after we started our discussions about the issue with them. Aquabotix's products are the platform for the solution to this immediate military need, and we look forward to this first phase of our co-operation with the Navy."
The SwarmDiver was the first unmanned surface vehicle and unmanned underwater vehicle hybrid available for sale with advanced diving capabilities, Aquabotix said. Footage of the swarm being dropped from the side of a boat and floating into action was uploaded to YouTube.
Earlier this month, the company announced it was solidifying military ties by entering into a special purpose Cooperative Research and Development Agreement (CRADA) with the U.S. Navy. On its website, Aquabotix lists potential customers as law enforcement, defense and the oil and gas sector.
It remains unclear how many customers have purchased SwarmDivers, and at what cost per unit.
Aquabotix did not respond to a request for comment from Newsweek.
Under the CRADA signed this month, Aquabotix gained access to the Navy's Narragansett Bay Test Facility, including its ranges and personnel, to test and demonstrate the SwarmDiver robots. "We are honored to be co-operating with the United States Navy and believe that SwarmDiver can be a game changer for the U.S. and allied naval operations," Million said at the time.