Underwater, 'Swimming' Bullets Could Be Next Step In Global Weapons, Warfare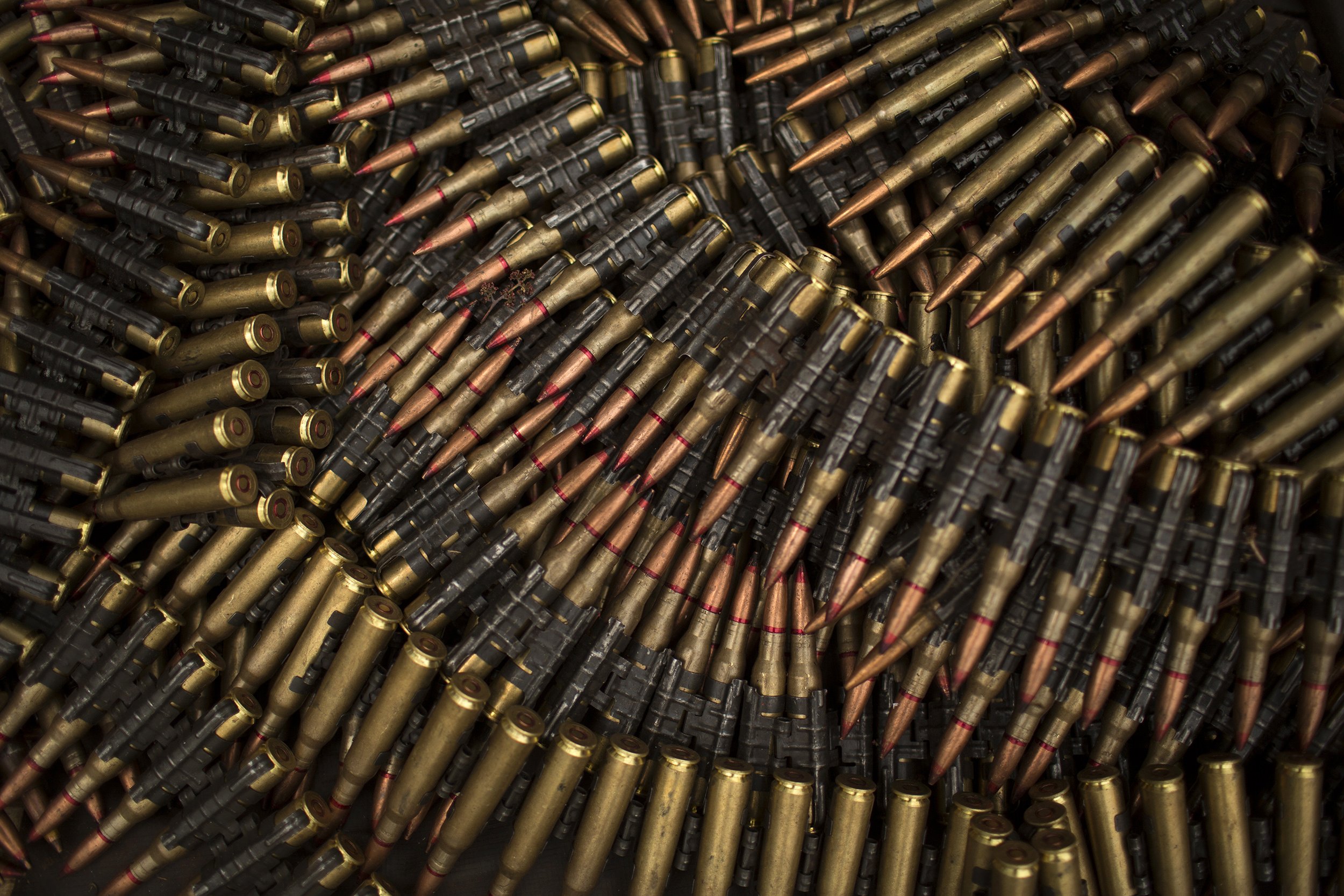 A high-tech, Norwegian firm has developed and sold ammunition capable of doing damage previously believed to be reserved for the world of video games and movies.
DSG Technology reportedly sold ammunition capable of traveling underwater to several unnamed countries and international militaries earlier this year with hopes of also attracting the United States' Navy's attention, Military.com reported last week. The firm employed Supercavitation, an effect that creates a bubble of gas around an object submerged in a liquid to allow it to travel through said liquid, to build its CAV-X bullets that were designed to travel great distances underwater.
The 12.7mm, 7.62mm and 5.56mm bullets, as well as ones for smaller weapons, create the air pocket for their flight thanks to a turned tip and precisely calibrated mass and balance, a company spokesman told Military.com. They are made from tungsten and have a brass shell, and can specifically be used with conventional weapons.
"You can fire from a helicopter and take out a sub if you have a big enough caliber," DSG director of Special Operations Forces Kristian Asknes said.
The effective ranges of the munitions do dip drastically when fired underwater, however. For example, the 12.7mm round can reach as far as 2,200 meters in the air but only travels 60 meters when submerged. The calibers can reach as large as 155mm.
The company appears quite focused on expanding warfare deep beneath the high seas. Its official website also lists a classified and patent-pending underwater gun mount (UGM), which could be fixed on unmanned underwater vehicles, ships and "other submerged platforms," as one of its products.
Asknes would not specify which countries had already purchased the rounds but stressed the company was hopeful for future business. He also said the DSG "fielded interest" from the U.S. military.
"Many countries are trying it out," he said. "And hopefully they'll come back and buy more."