'Undo Tweet': Twitter's New Premium Service Gives Users Much-Wanted Feature, for a Price
Twitter rolled out its new subscription-based service Twitter Blue to U.S. customers on Tuesday. The service offers Undo Tweets, a function many users have requested for years.
Previously launched this past summer in Canada and Australia, Twitter Blue gives American users several other new options. These include folders to organize saved tweets, ad-free articles and a more text-friendly reader mode.
However, the main draw for Twitter Blue will likely be the Undo Tweet feature, which Twitter hopes will be cause enough for many people to pay $2.99 a month for a subscription.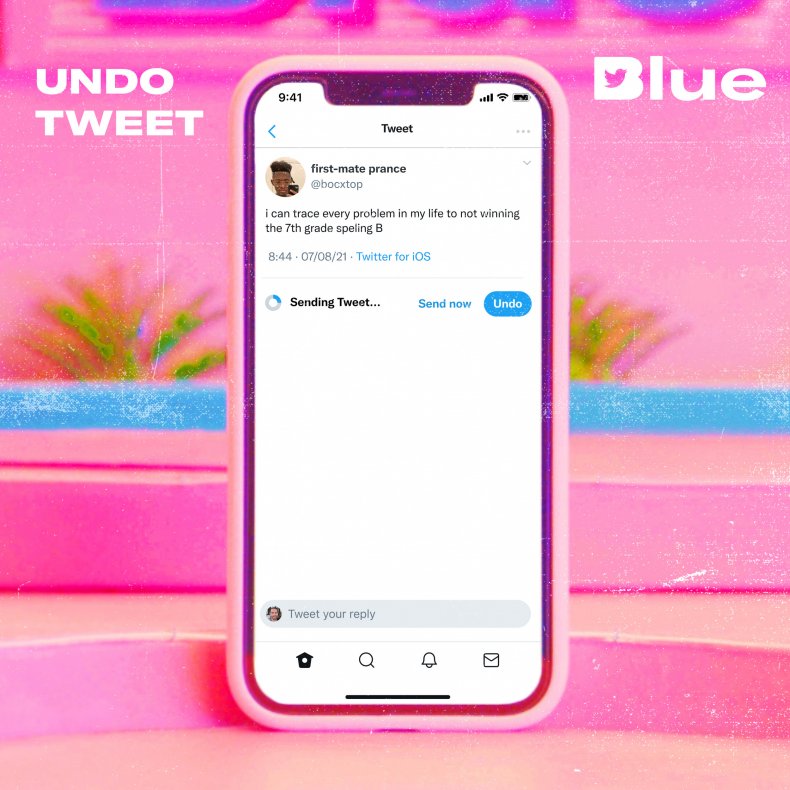 Users of the social media platform have long requested the company offer the feature, as was highlighted when Twitter started—and when it later abandoned—Fleets. Those posts that disappeared after 24 hours proved to be an unpopular version of Instagram's Stories, and many Twitter users made it known they would have much preferred the option to edit tweets rather than waiting a day for messages to disappear.
Now, people can edit out typos or even completely delete angry tweets before they are sent in haste—as long as the changes are made within 60 seconds of posting the original message. There is, in effect, a 60-second delay, before a tweet goes out.
The ability to delete tweets outright is already available on Twitter. The new Undo Tweets is more like a delay send timer, similar to the "Undo Send" function on Gmail. Twitter Blue users have until the Undo Tweet timer is up before their tweets are published, giving them a full minute to proof or second-guess messages.
In Twitter's announcement Tuesday, the company also said Twitter Blue subscribers will have access to what it calls Twitter Labs. As the name implies, this feature is best described as the company's test lab area, where subscribers get early access to new features being workshopped by the company before larger rollouts. Right now, those tests include Pinned Conversations, where users can pin their favorite conversations to the top of their Direct Message inbox, and the option to upload and tweet longer videos that are up to 10 minutes in length.
A Bookmark Folders feature gives users the ability to organize their bookmarks into folders, and Twitter Blue also offers exclusive app icons and the ability to customize the navigation bar.
Twitter Blue promises "news without the noise," according to a press release. In addition to ad-free articles and the reader mode, the service shows the most-shared articles in a user's network over the past 24 hours.
To subscribe to Twitter Blue, visit Twitter's main menu via the Twitter app or desktop.