21 Undocumented Ex-Trump Organization Employees Ask President to 'Do the Right Thing,' Spare Them from Deportation
Nearly two dozen undocumented former Trump Organization employees are attempting to arrange a meeting with President Donald Trump to ask him for protection from deportation, according to a report by The Washington Post.
Twenty-one people who used to work at the Trump Organization's golf courses penned a letter to the White House on Wednesday asking for Donald Trump to "do the right thing" for them and other immigrants who are illegally living in the U.S.
"We are modest people who represent the dreams of the 11 million undocumented men, women and children who live and work in this country," the group of ex-staff wrote. "We love America and want to talk to you about helping to give us a chance to become legal."
Those who signed the letter claimed that the Trump family and their associates know them and "will recall how hard we worked for you, your family and your golf clubs.
"You know we are hard workers and that we are not criminals or seeking a free ride in America," the letter read. The group added that they pay their taxes and are devoted to their communities.
"We believe you have a heart and will do the right thing to find a home for us here in America so that we can step out of the shadows and not deport us and our friends and family," the former employees wrote to Trump.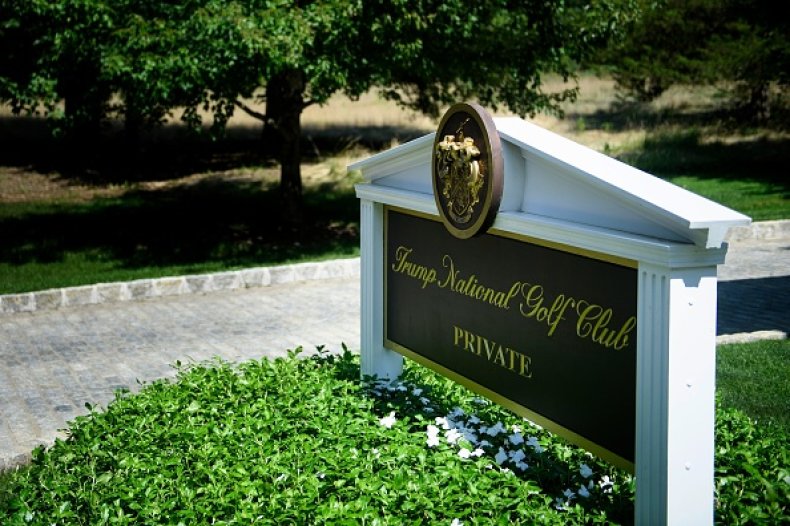 The Trump Organization has made headlines over the past year for having hired undocumented workers, despite the fact that Trump pledged on the 2016 campaign trail that his company "didn't have one illegal immigrant on the job."
In December 2018, The New York Times published a feature on Victorina Morales, an undocumented housekeeper at Trump National Golf Club in Bedminster, New Jersey. For more than five years she made the president's bed, took care of his trophies and cleaned the bathrooms all while living in the country without authorization.
Morales wasn't the only undocumented immigrant hired by the Trump Organization. Another former employee who was undocumented while working for the Trump business also told the Times that the company hired many people without papers.
Later that month, it was reported that New Jersey's attorney general had evidence that Trump's golf club may have violated immigration laws by handing out fraudulent green cards and Social Security numbers to undocumented employees.
These reports have not stopped the Trump administration from ramping up its policies to curb both legal and illegal immigration. On Monday, while signing a $4.5 billion supplemental aid package for border agencies, the president said that U.S. Immigration and Customs Enforcement (ICE) will increase deportations of undocumented migrants after Independence Day.
"After July Fourth a lot of people are going to be brought back out," Trump told reporters in the Oval Office. "So people that come up maybe here for a short while, but they're going to be gone, they're going back to their countries. They go back home. ICE is going to be apprehending them and bringing them back."
The Trump administration had directed ICE in June to begin a nationwide roundup of undocumented migrant families that had already been flagged for deportation but were still residing in the U.S. However, Trump opted at the last minute to delay the raids in order to give Congress time to work out immigration reform legislation.