Immigrant Celebrated For Rebuilding Homes After Hurricane Sandy Faces Deportation By ICE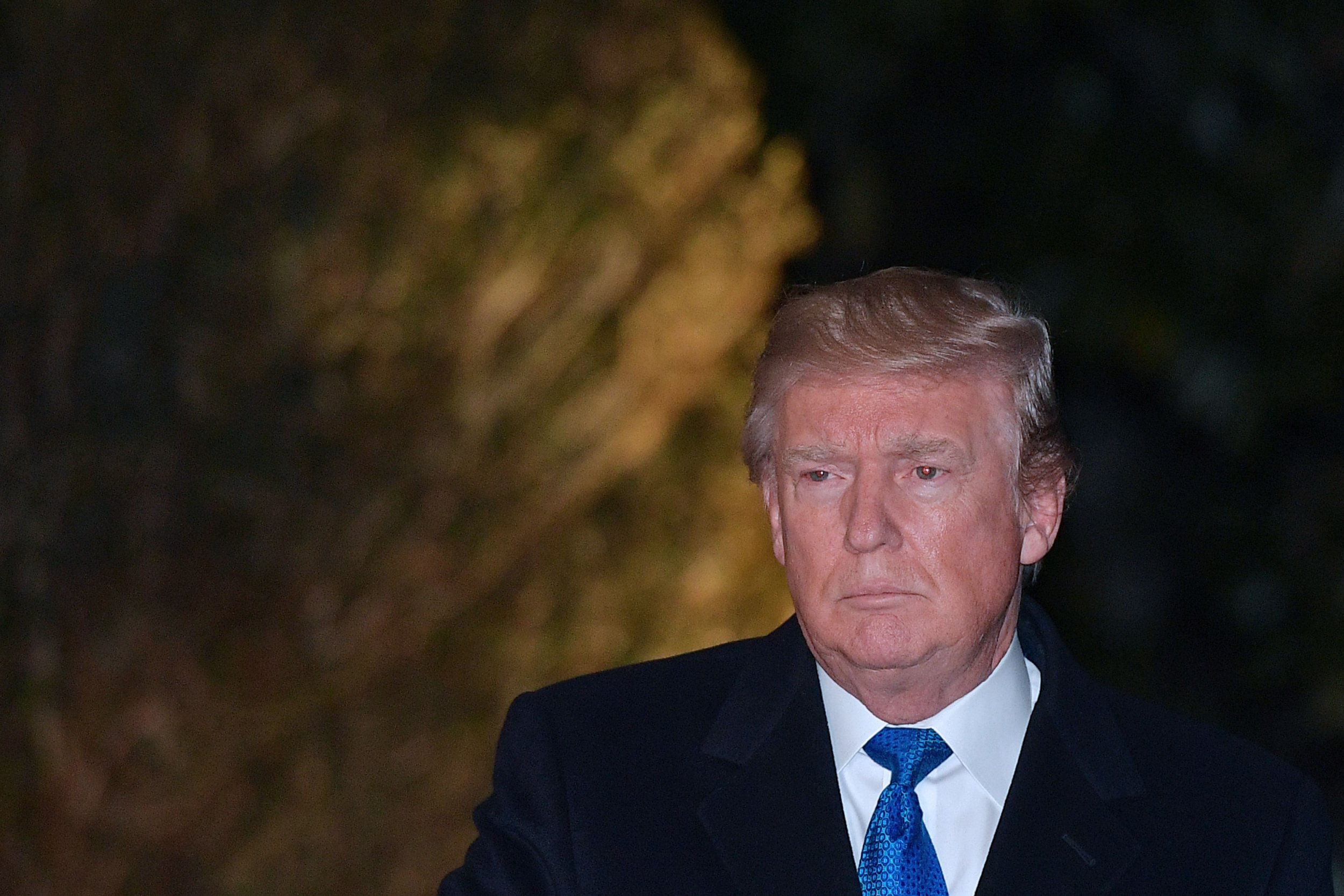 Just a week ago, Harry Pangemanan was being honored for helping rebuild hundreds of homes along the Jersey Shore after the devastation of Superstorm Sandy. Now, the Indonesian is pleading for protection from deportation after narrowly escaping U.S. Immigration and Customs Enforcement (ICE) agents during a raid.
ICE agents swept through Central New Jersey on Thursday morning and arrested two other Indonesians, the Deportation and Immigration Response Equipo, which tries to intervene in ICE raids, told U.S.A. Today.
After managing to avoid arrest, Pangemanan, who has two U.S.-born children, was reportedly escorted to a local church near his Highland Park home, where he was joined by three other Indonesian Christians, to claim sanctuary, the newspaper reports.
New Jersey Gov. Phil Murphy has since visited Pangemanan and other Indonesians seeking sanctuary at the Reformed Church of Highland Park to lend his support.
"Many of the houses that he worked on, in the lawn of the homes he was working on were big Donald Trump signs and yet he was still rebuilding those homes to get Jersey families back inside," the church's reverend, Seth Kaper-Dale told the governor.
Pangemanan's plight is shared by many other undocumented immigrants who face deportation under the Trump administration's crackdown.
Republicans and Democrats are expected to address immigration policy changes in Congress, with Democrats hoping to strike a deal to protect undocumented immigrants who were brought to the U.S. illegally as children, known as Dreamers, from deportation before February 8.
Read more: As congress debates immigration, ICE targets doctor who's been in the U.S. for 40 years
That's when a short-term extension on government funding is supposed to run out, after Congress voted to briefly restore the flow of funds following a three-day government shutdown with the promise that a vote would be held on the Deferred Action for Childhood Arrivals program (DACA), which had protected dreamers before President Donald Trump officially ended it in September.
A deal to protect Dreamers would not, however, help undocumented immigrants like Pangemanan, an Indonesian Christian who fled religious persecution in 1993.
While violent persecution has affected only a small percentage of Christians in Indonesia, the largest Muslim country in the world, Open Doors U.S.A. says on its website that the overall situation for the minority "has deteriorated in recent years."
Pangemanan, who is married and has had two U.S. born children with his wife, has tried to gain legal status after overstaying his visa, according to U.S.A. Today, but has been unable to acquire the necessary support for his asylum application.
The undocumented immigrant was responsible for leading a team of volunteers who rebuilt more than 200 homes in Monmouth and Ocean counties after they were destroyed by Superstorm Sandy in 2012.
Just last week, Pangemanan received the 2018 Dr. Martin Luther King Jr. Humanitarian Award from the Highland Park Human Relations Commission for his work.
"I'm working. I've worked hard for my family," the Indonesian told an Asbury Park Press reporter. "I'm not dependent on somebody else."
In 2012, during the Obama administration, Pangemanan was also reportedly forced to enter sanctuary in the same church, along with a number of other Indonesian Christians who feared they would be deported by ICE agents.
At the time, ICE agents decided to give him a temporary reprieve from deportation, allowing him a "stay of removal".