Undocumented Immigrant Moms Hold Mother's Day Rally Demanding U.S. Stop Tearing Families Apart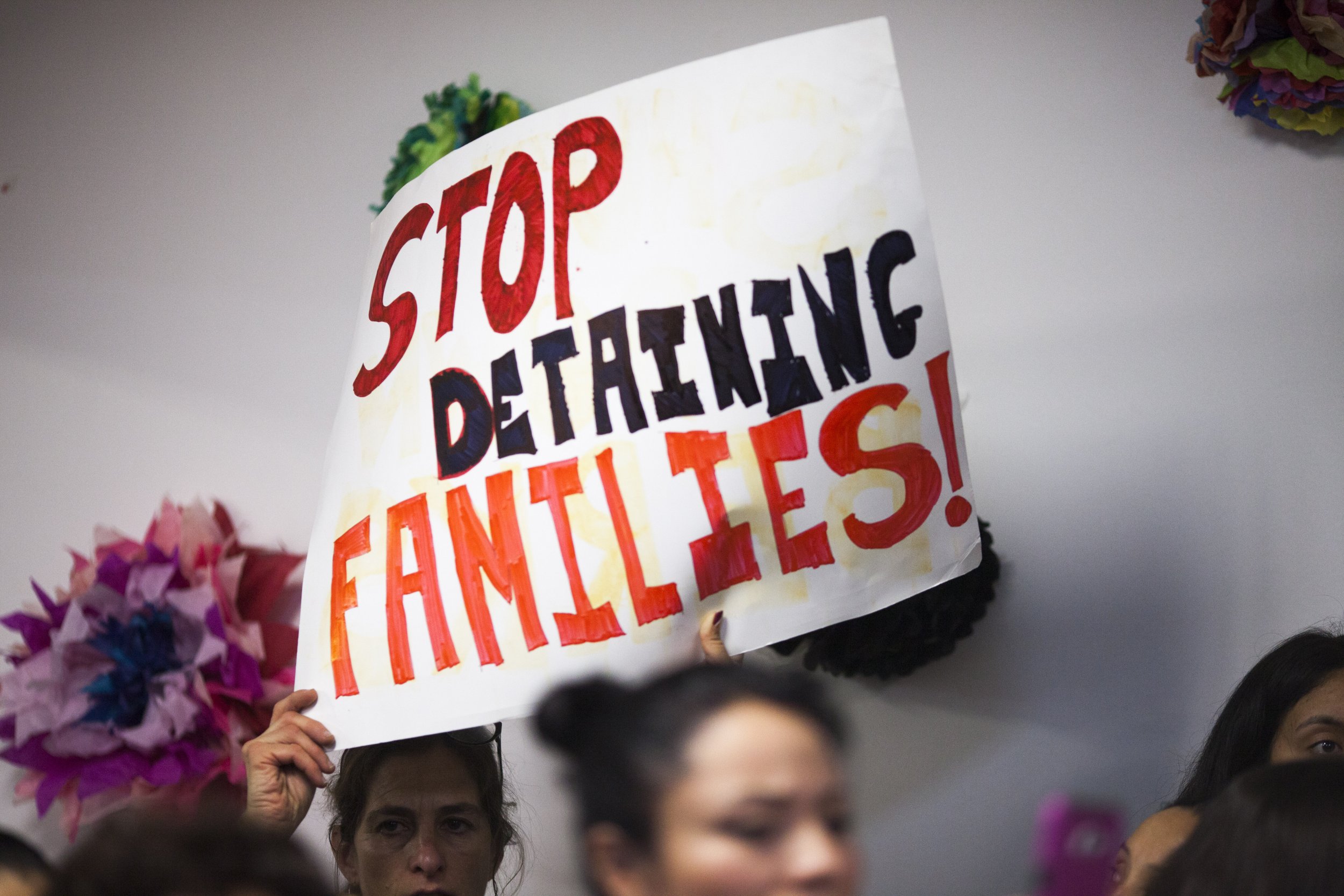 On the eve of Mother's Day, a group of undocumented immigrant moms gathered in MacArthur Park in Los Angeles, California, to protest against the Trump administration's hardline immigration policies.
The rally, organized by immigration advocacy group Cosecha, called on the administration to provide permanent protection to undocumented immigrants in the U.S. and to stop tearing mothers away from their children.
"As families celebrate their mothers this Sunday, millions of immigrant mothers live with uncertainty and fear of being separated from their children," Cosecha said in a statement shared on Facebook.
"Millions of mothers have made the hard choice to leave their homelands to give their children a better chance in life and have worked hard to build a community to safely settle their families," the immigrant rights group added.
Led by undocumented mothers, dozens of people marched through the street of Los Angeles after the group shared stories and sang songs of protest in MacArthur Park.
"Listen my people, my condors, my eagles, no human being could ever be illegal," singers chanted.
The rally comes in response to President Donald Trump's continued campaign to crack down on both legal and illegal immigration.
The U.S. Department of Justice recently announced that it would separate parents and children at the border if parents are caught "smuggling a child" into the country, representing a departure from a long-held immigration policy allowing families to stay together while their cases are processed.
"If you are smuggling a child, then we will prosecute you and that child will be separated from you as required by law," Attorney General Jeff Sessions said earlier this month during an address at the Association of State Criminal Investigative Agencies' 2018 spring conference. "If you don't like that, then don't smuggle children over our border," he added.
The Trump administration also recently ended Temporary Protected Status (TPS) for people from Honduras, El Salvador, Nicaragua and Haiti. The provision was created to provide refuge to people leaving countries affected by environmental disasters, armed conflict and other threats to safety.
As many as 200,000 Salvadorans, 59,000 Haitians, 57,000 Hondurans and 5,300 Nicaraguans are expected to lose their protected status in 2019. Protections have also ended for roughly 9,000 Nepalese immigrants, as well as for certain groups of immigrants from Liberia.
TPS holders have also given birth to as many as 273,000 children while in the U.S., according to the Center for Migration Studies, meaning many parents will be forced to decide whether to stay in the country and risk deportation or return to their home countries with or without their children, who have been born U.S. citizens.
People brought to the U.S. illegally as children also face uncertainty since the Trump administration announced the end of the Deferred Action for Childhood Arrivals (DACA) program last fall.
Republican lawmakers have made a recent push to try to force a vote on immigration with hopes of ending that uncertainty.
Read more: What is the 'Queen of the Hill' Rule? How GOP lawmakers plan to force DACA vote
Republican lawmakers are trying to force House leadership to take up a series of votes on legislation to protect immigrants who were brought to the country illegally by their parents.
A group of Republican lawmakers introduced a discharge petition which would force a debate and votes on four immigration proposals using the "queen of the hill rule" which sees whichever bill that gets the most votes being the bill that moves forward.