Undocumented Immigrants Who Stole Puerto Rican Identities To Gain Government Benefits Arrested, Jeff Sessions Says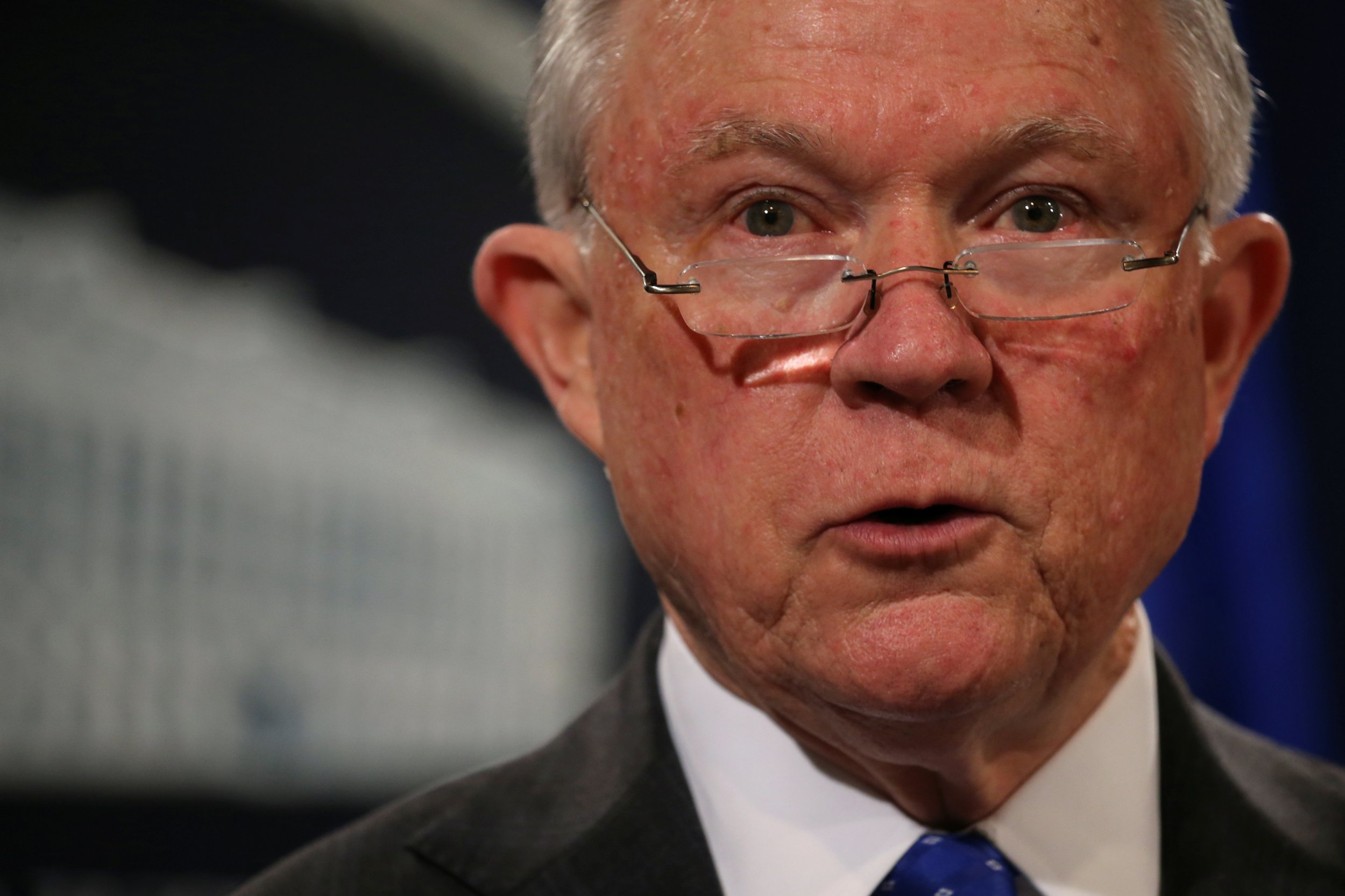 Attorney General Jeff Sessions announced that at least 25 people were charged with immigration document and benefit fraud on Thursday in Boston.
Sessions said the probe arrested 22 people who were from the Dominican Republic who stole the identities of Puerto Ricans who were displaced by Hurricane Maria in September, WFXT reported. The individuals used stolen Social Security numbers and several other documents to receive government benefits in Massachusetts like government housing and Medicaid, according to WFXT.
"Two people, same name, same numbers. One in Puerto Rico and one in Massachusetts receiving Medicaid benefits," Sessions said during the press conference. "In some cases, both people with the same identity were receiving medical services on the same day, in both jurisdictions, 1,600 miles apart."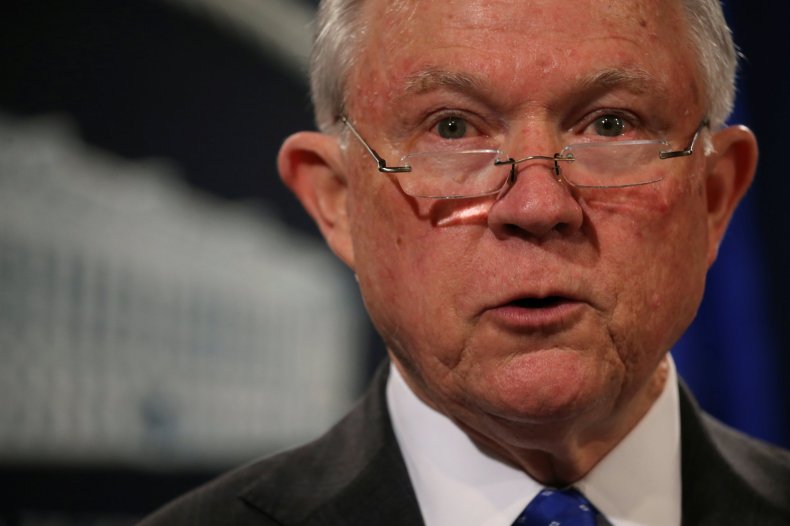 U.S. Attorney Andrew Lelling announced the charges with Sessions and said that several of the individuals charged are currently being processed for deportation, WFXT reported. The people arrested can face a sentence of up to two years in prison, Lelling said.
Sessions told reporters that a Puerto Rican that was affected by Hurricane Maria tried to apply for government housing in Massachusetts but could not because they were told they were already receiving it, NBC News reported.
"These government programs are intended to help the poor, the elderly, American citizens, not those who are trespassing in the country," Sessions said. "This kind of fraud is a theft from our seniors, a theft from our taxpayers and theft from the needy, a theft from America."
The operation, which Sessions called "Double Trouble" is a task force he is in charge of that will work with U.S. attorneys across the country. The task force is intended to prosecute illegal immigrants who are committing document and benefit fraud, according to NBC News.
"We are an open, generous nation," Sessions said. "Accepting illegal immigration, however, would be a disservice to the legal immigrants who played by the rules, waited their turn, respected our laws, our customs and our way of life."
Sessions and President Donald Trump have begun a crackdown on immigration policies. Trump, who categorized illegal immigrants as criminals and animals, set several controversial policies to target them.
In June, more than 600 United Methodist church and clergy members brought formal church charges of child abuse, racial discrimination, and immortality against Sessions for the "zero tolerance" immigration policy, which led to the separations of children from their parents who crossed the U.S.-Mexico border illegally.