'The Undoing' Release Date: HBO Releases Teaser for Nicole Kidman Series
Nicole Kidman has joined forces with HBO once again for highly-anticipated new series, The Undoing, which is set to premiere in the fall.
The psychological thriller was written Big Little Lies creator David E. Kelley, who also serves as showrunner, and no doubt fans of the acclaimed drama will be excited to see him reunite with Kidman a second time. Susanne Bier directed all six episodes.
HBO just released a trailer for The Undoing which sees Kidman star opposite Hugh Grant as a wealthy and privileged couple who find themselves embroiled in an unsettling mystery as their world unravels around them.
Based on the 2014 novel You Should Have Known by Jean Hanff Korelitz, the synopsis from HBO reads: "The story focuses on a successful therapist, Grace Fraser (Kidman), along with her husband, Jonathan (Grant), and their young son (Noah Jupe), who attends an elite private school in New York City. A chasm opens in her seemingly perfect life: a violent death, a missing spouse and, in the place of a man Grace thought she knew, only a chain of terrible revelations.
"Left behind in the wake of a spreading and very public disaster, and horrified by the ways in which she has failed to heed her own advice, Grace must dismantle one life and create another for her child and herself."
Releasing the promo today, the HBO Twitter account teased: "Status cannot protect secrets."
"David has created another propulsive series with a fascinating, complicated female role at its center," Kidman said of her role.
Grant's character is an acclaimed pediatric oncologist, devoted husband to Grace, and doting father, whose past undergoes scrutiny when he suddenly disappears.
The Undoing also stars Donald Sutherland as Grace's father Franklin Reinhardt, a retired financier and loving grandfather, tasked with protecting his family when turbulent revelations come to light.
Edgar Ramirez, Ismael Cruz Cordova, Matilda De Angelis as Elena Alves, Lily Rabe, and Sofie Gråbøl also star.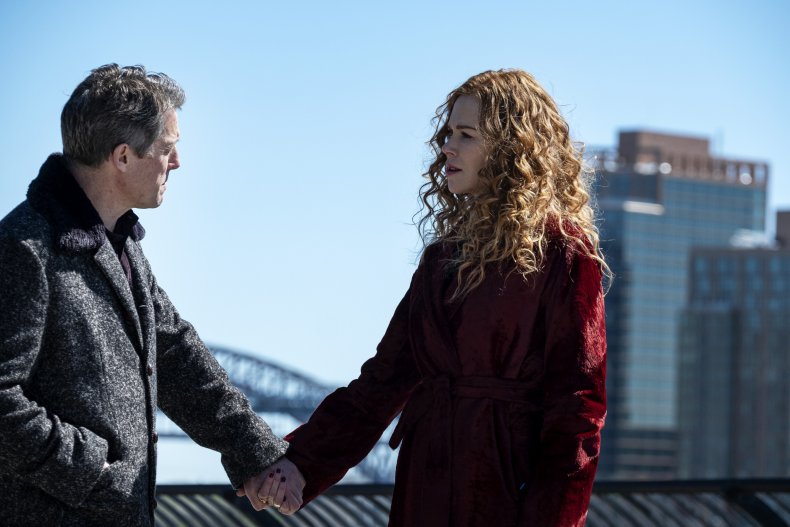 The series was originally slated to premiere on May 10 this year, but proceedings were halted due to the coronavirus pandemic. The release for the six-episode miniseries date has now been moved to October 25.
The trailer, which can be watched above, hints at a dark and twisted drama with a promise of some kind of disturbing twist or revelation and will likely appeal to fans of the likes of Big Little Lies, Sharp Objects, and Little Fires Everywhere.
The Undoing airs on HBO on October 25.