'The Undoing' Season 2? Not if Nicole Kidman Has Anything to Say About It
The HBO limited series The Undoing wrapped up last night, and it was *chef's kiss* perfect. With the finale, we got closure and justice. Hugh Grant's Jonathan Fraser was arrested by the police for the crime it turns out he DID commit. His wife Grace (Kidman) sneakily testified against Jonathan, and Donald Sutherland as Franklin got to flaunt the helicopter he had on standby.
Despite how much folks may want more of Nicole Kidman's fabulous coats and hair, opulent Upper East Side apartments, and bad boy Hugh Grant at his baddest, another season of The Undoing doesn't feel right. Sure, we would like to know about the aftermath of the case, but it wouldn't be as compelling as the first season. Lack of conflict does not a TV show make. So it should hardly be surprising that there isn't much talk of a second season.
Director Susanne Bier noted that the plot was succinct and the time devoted to it was used intentionally. "This is a tight story, which is why I think six hours is perfect," Bier said, via Entertainment Weekly. "There's something about six that has a natural arc."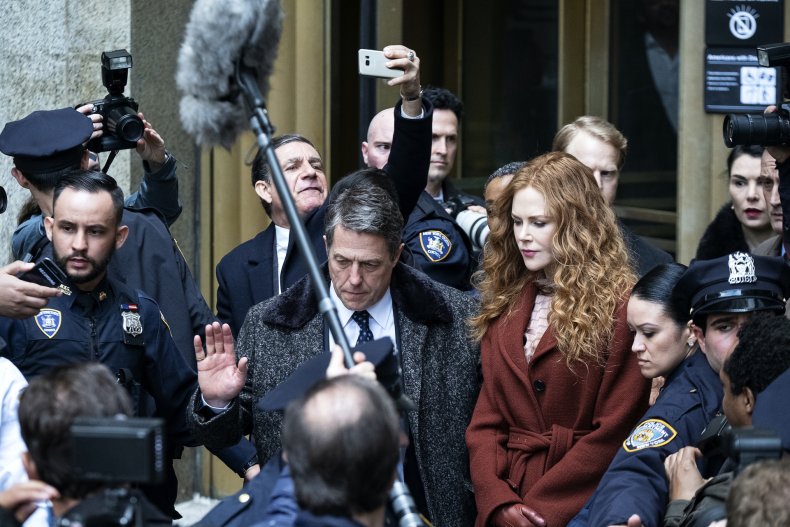 Kidman also weighed in with her feelings on a second season, and she's also not a fan. "It's not like a drama series where you're not quite sure how they're going to evolve and you have a next season," she told Entertainment Weekly.
Adding: "That's why I say it's like cinema, because you have a beginning, middle, and end. The thing about a limited series is it's so difficult because you're writing a much longer form of cinema that you have to keep people engaged in, and in some ways that's so much harder. That, as an actor, is delicious." In short, more fabulous hair and coats in the Upper East Side aren't in short order.
Noma Dumezweni, who played attorney Haley Fitzgerald told Harper's Bazaar that the story had closure. "In my head, it was a limited series, we've done the storytelling. And I don't think there is [space for another season]."
Dumezweni questioned what a second season would even focus on. "Do you still focus it on the Frasers? Do you still focus it on the courtroom? Do you focus it on the school? You've been given this whole world of possibilities. But how do you carry on a second series when it came from a specific moment of school and the parents?" All good questions.
Meanwhile, Matilda De Angelis, the actress who portrayed Elena Alves said that more Undoing would "be great."
"I'm dead anyway," she joked via Harper's Bazaar, adding that flashbacks could be the best way to tackle her role in particular. "Or maybe flashbacks, yeah! Like Laura Palmer in Twin Peaks, or something like that."
"I could be ... you know, my twin shows up or something like that," she pondered. "Yeah, it would be great. I think it's a great show, so why not?"
In the meantime, I'll be listening to Kidman's cover of "Dream A Little Dream of Me" on endless loop and reminding myself that all is truly well that ends well.
All six episodes of The Undoing are available to stream on HBO.