So, We've Reached The Point In The Pandemic Where People Are Using Underwear as Face Masks
While there's a shortage of face masks, many people have taken to creating their own homemade versions to prevent the spread of coronavirus, but one person on Twitter found that underwear can be effective. Well, "effective".
A Twitter user named Klara Sjöberg found a genius (and gross) way to convert your underwear into a face mask (with matching hair cover). She also gave the disgusting (and let's be real, not remotely useful) suggestion to wear a pair with a "skidmark" to force people to socially distance themselves from you, but the pair in the video thankfully look relatively clean.
Sjöberg showed that by putting your head through a leg in a pair of Calvin Klein compression-shorts, you can twist the undergarments and stick the other leg over your head to cover nearly your entire head.
While the move may seem genius, homemade masks aren't nearly as effective as National Institute for Occupational Safety and Health-certified N-95 masks are at preventing the spread of COVID-19. N-95 masks are held to a high standard to filter 95 percent of airborne particulates, according to CNET. That's a level of protection that your jockstrap just can't guarantee.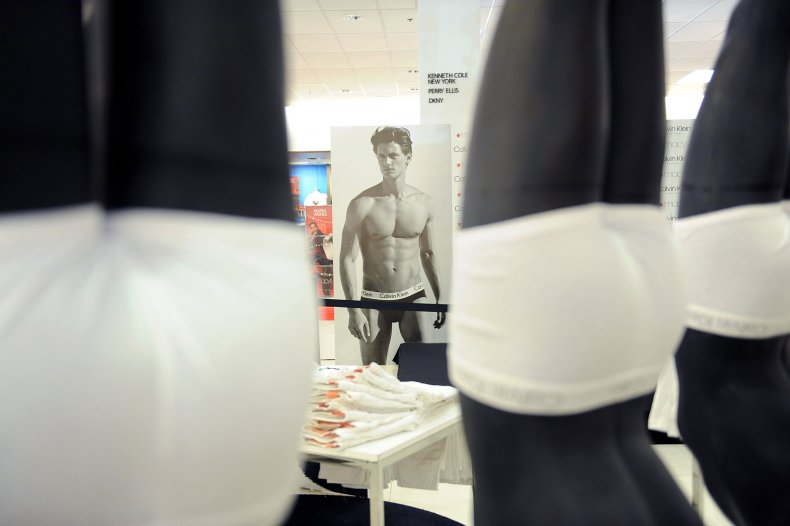 On Twitter, people praised the crafty idea to prevent the coronavirus' spread, but others also offered their own suggestions to de-sanitize their own underwear before turning it into Personal Protective equipment. One user gave the most simple and obvious advice, which was simply to wash them, although I still don't know if I'd recommend it, personally. KSEE 24 anchor Alexian Balekian suggested dousing your undergarments in Lysol before putting it over your face. One user wrote that maybe it's best to avoid Sjöberg's skidmark solution.
Other people celebrated Sjöberg for being crafty in finding an N-95 alternative. One user remarked that this means that we all have face masks at home. In theory.
Other people complimented the mask, calling it "designer," since it is Calvin Klein after all, and if you're going to wear PPE, it may as well be fashionable too.
With a suggestion like this, so many people on Twitter couldn't help but crack jokes, including quips about getting in someone's pants and making sure she knew that the scalp coverage wasn't really necessary to prevent COVID-19's spread. Another person shared a photo of a comically large pair of underwear and suggested to try to use those as a face-mask.
The gnarliest response though, did say they wished that Sjöberg pulled a pair with a skidmark just to see her reaction.