Unemployment Benefits Extension? Democrats Signal No Stimulus Deal Unless $600 Payments Included
As negotiations continue for a second economic relief package, Senate Minority Leader Chuck Schumer signaled on Wednesday that he would accept a deal only if it includes an extension of the weekly $600 unemployment benefits.
The $600 payments, which were approved in the CARES Act that became law in March, expired at the end of July, but Democrats are pushing to see them continued in the next relief bill. Democrats and the Trump administration have struggled to come to an agreement on extending the federal benefit.
Republicans have repeatedly argued that the program is a disincentive for people to return to work, since some earn more than they did from their jobs, making it more difficult to reopen the economy during the coronavirus pandemic.
A proposal put forward by Senate Republicans last week cut the federal payments to less than half, offering $200 a week until the end of September and then a transition to a 70 percent replacement of lost wages.
However, Republicans have recently indicated they are now more willing to negotiate the amount in order to secure a deal. On Wednesday, three Republican senators released a bill offering more generous payments to unemployed Americans than those in last week's proposal.
Under the plan from Senators Mitt Romney of Utah, Susan Collins of Maine and Martha McSally of Arizona, state agencies would pay recipients either $400 or $500 per week through August, at which point the payments would fall to $400 during September.
For the rest of the year, the senators proposed, state agencies would switch to an 80 percent wage replacement.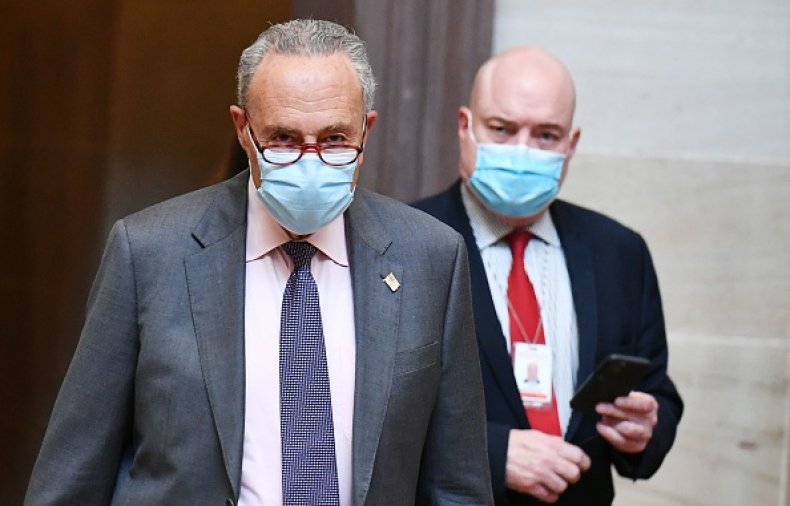 In a reversal on Tuesday, Senate Majority Leader Mitch McConnell said he would support the $600 extension as long as the payments had the president's support.
"Wherever this thing settles between the president of the United States and his team, who has to sign it into law, and the Democrats, not insignificant minority in the Senate and majority in the House, is something I'm prepared to support," McConnell told reporters.
White House economic adviser Larry Kudlow has also expressed support for a renewal of the $600 weekly benefit.
Kudlow told PBS' Firing Line that he supports the renewal in the "short run" and then reforming it later so it does not keep Americans from returning to the workforce. He said that it is "not sustainable" to provide unemployed workers payments that may be higher than their former wages, but that he would be willing to extend the benefit and "let it down very slowly."
Kudlow said the administration has also suggested re-employment benefits to encourage Americans to find work during the health crisis, but he was unable to confirm whether these bonuses would make it into a final deal.
Newsweek reached out to Schumer for further comment but did not hear back before publication.