Unemployment Falls to 5.2 Percent Nationally, But Big Cities Like Detroit Hit Harder
While the national unemployment rate has declined in the past year, unemployment is still high in large U.S. cities.
According to the September 2021 study by the U.S Bureau of Labor Statistics, the national unemployment rate declined to 5.2 percent, compared to September 2020 when the unemployment rate rose to nearly 8 percent. Also, monthly job growth has averaged 586,000 in professional and business services, transportation and warehousing, private education, manufacturing, and other services.
In August, 5.6 million people reported that they were unable to return to their jobs because their employer "closed or lost business due to the pandemic," according to the study. This figure is up from 5.2 million in July.
Of those who reported in August that they were unable to find work due to pandemic-related closures,13.9 percent received some form of payment from their employer for the hours not worked, up from 9.1 percent in the prior month.
This study was drawn primarily from private nonfarm businesses such as factories, offices, and stores, as well as from federal, state, and local government entities.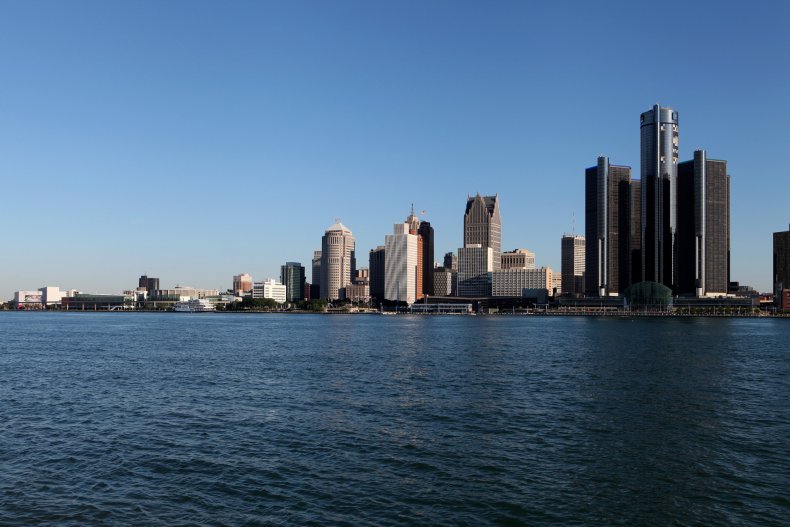 The news of unemployment numbers falling is a relief for many Americans, but big cities such as Detroit continue to experience the brunt of a pandemic that's raging on due to new variants and disagreements between politicians on safety mandates.
As of September 2021, 25 percent of Detroiters are unable to find a job, according to a recent study conducted by the University of Michigan. The study, which included 1,898 Detroiters was conducted between June 2 and July 9 and updated to reflect today's numbers.
During the onset of the pandemic in March 2020, 11 percent of Detroiters were out of work. Unemployment reached its peak at 48 percent in June 2020, according to the survey.
Black and Latino Detroiters have been hit the hardest regarding unemployment in relation to their white counterparts. The unemployment rate was also high for low-wage earners, those without a college degree, and adults with children.
Elisabeth Gerber, who works as a survey researcher and Professor of Public Policy at University of Michigan told Metro Times that unemployment is a "significant issue among Detroit households."
"We see ongoing evidence of the pandemic as an economic crisis as well as a public health crisis," said Gerber.
Along with Detroit, other metropolitan cities such as Chicago and New York are also experiencing high unemployment rates.
According to a July 2021 survey done by WalletHub, Chicago ranked No. 172 within a list of the 180 largest U.S. cities with recovering unemployment rates. In May 2021, Chicago's unemployment rate sat at 9.3 percent which was a 140 percent increase prior to the COVID-19 pandemic.
In New York, the unemployment rate currently sits at 7.6 percent compared to the U.S. national average of 5.2 percent, according to WalletHub. New York currently has the fourth-highest unemployment rate in the country.
Newsweek has reached out to The U.S Bureau of Labor Statistics for further comments.