Jobs Report Reveals Racial Inequality in Unemployment at an Historic Low, Thanks to Pandemic
Unemployment among African Americans may have risen sharply due to the coronavirus, but the ratio of joblessness between black and white Americans has hit a historically low level.
The figures released by the Bureau of Labor Statistics on Friday show unemployment is at its worst level since the Great Depression, jumping to 14.7 percent, up from 4.4 percent in March, with 20.5 million job losses across the country.
Breaking down the figures showed that unemployment for black Americans had soared from 6.7 percent last month to 16.7 percent, while for white Americans, joblessness also spiked, from 4 percent to 14.2 percent. This has cut the ratio, which is typically around two-to-one, down to a record low of 1.2.
Olugbenga Ajilore, a senior economist for the Center for American Progress, says it is the first time it has been this close to par.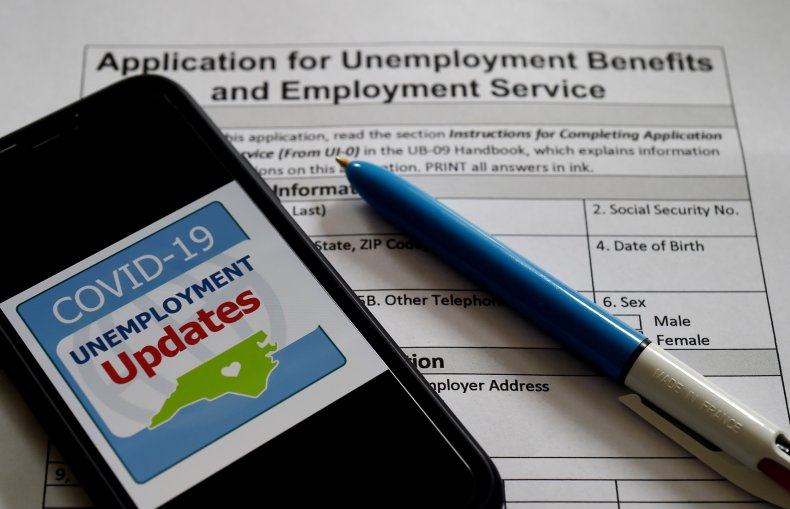 "The reason why it's close to par is because the white rate jumped up so much and a lot of jobs that are deemed essential, like grocery store clerks, home help aid, are disproportionately done by black workers," he told Newsweek. "So their unemployment rate didn't jump up as much because they are still in jobs but they are not in high quality jobs.
Being close to par is no cause for optimism, because many jobs are low-earning positions, often with no paid leave or paid sick leave, jobs which put workers at risk of potentially catching the coronavirus.
"You want to close that gap through intentional policy of closing structural barriers," Ajilore said. "If you close the gap because of a pandemic, then that's not a policy solution. We don't want it because white unemployment jumps up."
The latest convergence follows a pattern from previous recessions, which when they worsen usually see levels of white unemployment rise. When the recession ends, the ratio typically moves toward two-to-one again.
"As we work to make the economy recover, let's keep that number at 1.2 or lower. When we start to see the unemployment rate drop, let's make sure the rates are dropping equally across all races," Ajilore added.
A survey last month found that black workers were hit particularly hard financially by the coronavirus, with 73 percent of those surveyed by the Pew Research Center, saying they did not have emergency funds to cover three months of expenses.
The current unemployment is a far cry from August 2019, when black Americans had a record low jobless rate of 5.4 percent. Kate Bahn, from the Washington Center for Equitable Growth, notes that many jobs tended to be in sectors offering lower pay, which made it harder to save up enough to deal with the current crisis.
"These workers were... in pretty (bad) jobs before this crisis and couldn't build up wealth to build a financial cushion. So it's really a layering on top of what is the hugest, fastest decline in the economy we've seen since the Great Depression," she told USA Today.
The infographic below, provided by Statista, shows the U.S. states with the most confirmed COVID-19 cases, as of May 8.