Jobs Report a Death Knell for Democrats Before the Midterms
Unemployment rates in the U.S. rose from 3.5 percent to 3.7 percent in October, further hurting President Joe Biden's efforts ahead of the midterm elections on Tuesday, November 8.
The number of unemployed has crept back up from 5.8 million in September, to 6.1 million after figures dipped slightly from 6 million in August, the U.S. Bureau of Labor Statistics said on Friday.
The economy added 261,000 jobs in October, higher than analyst forecasts of 200,000. This is the lowest figure since December 2020, but still suggests a strong labor market, as worker shortages persist.
The unemployment rate has been in a narrow range of 3.5 percent to 3.7 percent since March, 2022, with jobless rates for adult women and white Americans said to have risen the most in October.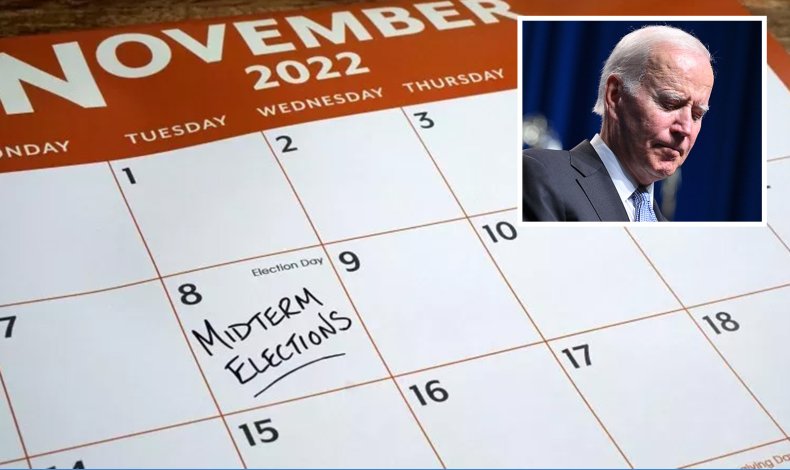 However, the rates for adult men, teenagers, Black Americans, Asian Americans and Hispanics showed little or no change over the month.
There were also notable job gains in health care, professional and technical services, and manufacturing, the report said.
The U.S. saw an additional 306,000 job vacancies in October, which could have significant consequences for the Democrats as inflation and interest rates continue to rise.
While the labor market remains strong overall, its softening in October may be welcome news for the Federal Reserve as its steep interest rate hikes have yet to slow down job creation.
The central bank announced its sixth interest rate hike of the year Wednesday to fight inflation, despite continued fears by economists that a recession could hit Americans in 2023.
"We're seeing a labor market that's showing signs of cooling down, but still very strong and elevated far above its levels before the pandemic," Nick Bunker, director of North American economic research for the career site Indeed, told The Washington Post.
In a recent poll, Americans said inflation rates were their biggest concern ahead of the midterm elections, and while rising unemployment may be what the economy needs to cool off, many could be looking to blame the current administration for recent fluctuations on November 8.
A separate Gallup poll recently showed the economy is an "extremely important" issue to 49 percent of respondents. Lydia Saad, Gallup's director of U.S. social research, told Newsweek about that poll: "There's really only been one other election in our midterm polling where people viewed the economy as negatively as it is now."
This referred to the 2010 midterms, when the Democrats suffered heavy losses due to high unemployment and an economy in recession.
On Twitter, Biden said of the latest report: "Today's jobs report shows we've added 261,000 jobs and maintained a historically low unemployment rate of 3.7% – our economy is strong. And, folks, despite Republican leadership rooting for recession, our economy continues to grow and add jobs as gas prices come down."
Polls suggest that although the Democrats are hoping to keep hold of power in Congress, Republicans are likely to make gains, which could scupper Biden's agenda for the next two years.
Update 11/04/2022, 10:50 a.m. ET: This article was updated with additional information.