UNESCO Has Been Used As a Weapon to Wage a Cultural War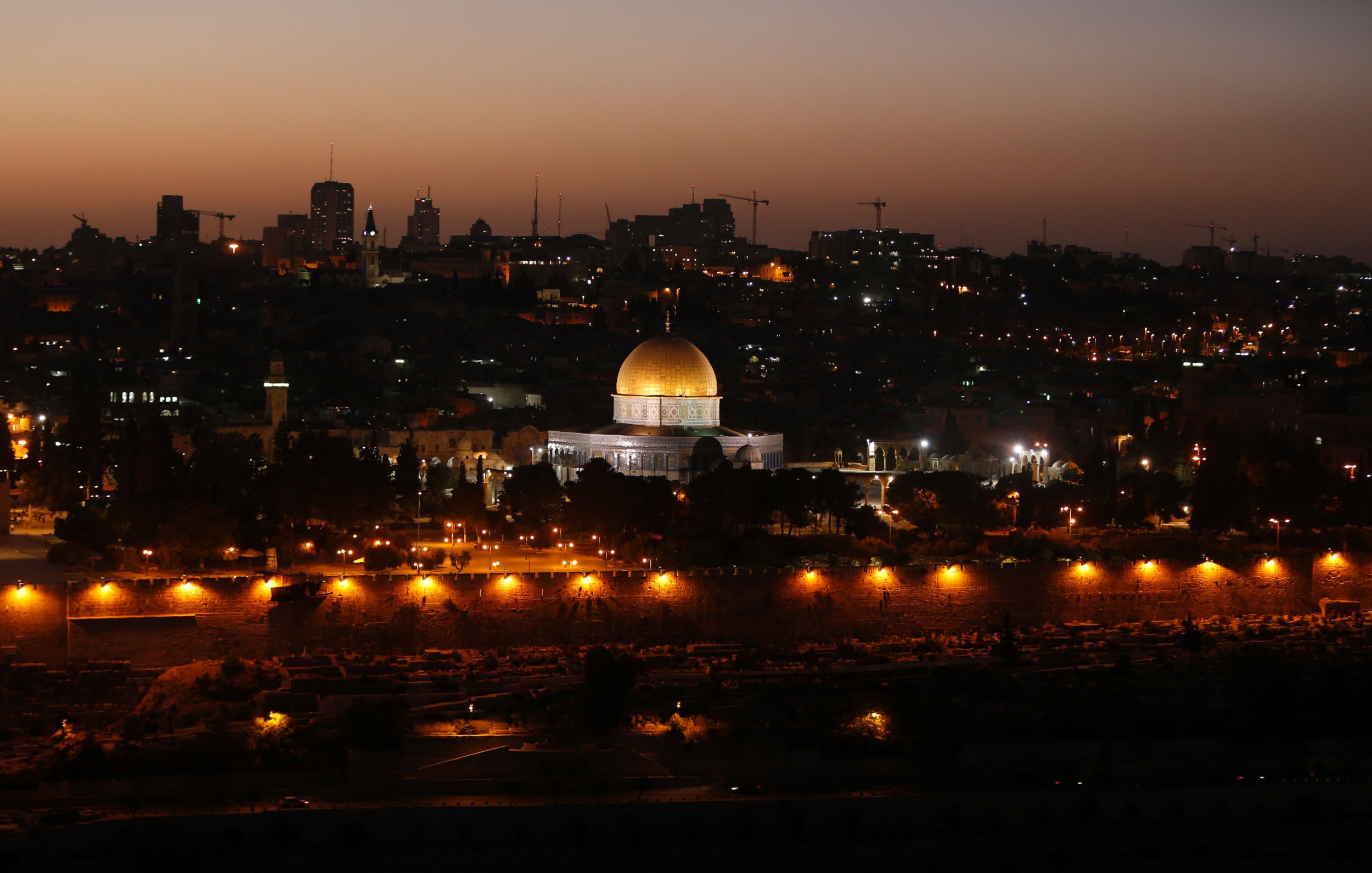 Today, UNESCO marks the 20th International Day of Tolerance by awarding the prestigious Madanjeet Singh Prize to the Russian Jewish Museum and Tolerance Center. There is no doubt that this exceptional organization, which has been working to find solutions to Europe's migrant crisis, is a worthy recipient of worldwide recognition.
However, the decision to make the award to a Jewish charity does not pardon the United Nations Educational, Scientific and Cultural Organization (to give UNESCO its full name) for its adoption of a recent ruling that erases the Jewish people's historic connection to Jerusalem and its holy sites of the Temple Mount and Western Wall.
These sites are revered in Judaism, Christianity and Islam. Yet the resolution speaks only of the Temple Mount and its Western Wall as a purely Islamic site, deliberately undermining Jewish and Christian links to two of the most important holy sites in the world for both faiths. This is not just an affront to millions of Jews around the world, it is also a denial of Christian history and is deeply offensive to over a billion Christians worldwide.
UNESCO is an international body that is intended to promote international cooperation and understanding, but in this instance it has been used as a weapon by states who proposed this divisive piece of legislation as a way to wage a cultural war. An organization such as this should be actively countering division, rather than facilitating it through weakness and inaction.
UNESCO is proud of its values of respect and acceptance of others, and its appreciation of the rich diversity of cultures from around the world. But with this pride, comes responsibility. It must work to strengthen religious co-existence and tolerance. Symbolic gestures are not enough, particularly on this day.
It is time for its board members to practice what they preach. To give out with one hand, and take away with another by perpetually discriminating against the Jews within Israel, risks compromising the spirit of the International Day for Tolerance, and damages its institutional credibility.
How many people will hear of the Madanjeet Singh Prize compared to the millions of people who have read about UNESCO resolution? Leadership must be strong and consistent in this time of global political and inter-religious tensions. The challenges are acute with the rise of populist and extremist movements across Europe and the globe, not to mention the atrocities of the Islamic State militant group (ISIS) in Europe and the Middle East. Tolerance is not a toy to be played with only when it suits.
Much more needs to be done to focus on concrete measures to prevent UNESCO becoming hijacked and divided by forces with ulterior motives. Even its director-general, Irina Bokova, spoke out against the executive board's vote, saying that to "deny, conceal or erase any of the Jewish, Christian or Muslim traditions... runs counter to the reasons that justified its inscription in 1981 as a World Heritage site."
But words are not enough. While it is clear that we must fear the growing power and dangerous influence of those within the U.N.'s cultural arm who have no interest in tolerance, we must confront those who turn a blind eye to what is happening.
Too many members of the international community have ignored this issue, with 26 nations abstaining from the vote. Among them were France, Italy, Spain and Sweden, European nations who are vocal in their support of tolerance. As the Nobel Laureate Elie Wiesel said, the opposite of love is not hate, it's indifference. This indifference allowed the vote to be adopted.
The resolution has much wider implications for the global community, not just prejudice towards Jews and minorities. Attacking and denying Jewish and Christian history in Jerusalem, and deliberately creating antagonism and division, provides a fertile ground for the seeds of intolerance that can be exploited by extremists and ISIS, in particular.
At the European Council on Tolerance and Reconciliation (ECTR) and also in my capacity as president of the European Jewish Congress, we work on bringing together parties and world leaders to foster dialogue and build bridges. Our projects also tackle conflicts from the bottom up—focusing on the root causes of intolerance, which is so often a lack of awareness and understanding of other faiths and cultures.
While it is right that UNESCO highlights the work of NGOs working to promote tolerance, it is more important that this organization serves as an example to the international community. If UNESCO does not demonstrate the highest level of tolerance for all peoples, religions, nations and cultures, it undermines its own legitimacy and will ultimately prevent it from achieving its goals.
Dr. Moshe Kantor is the president of the European Council on Tolerance and Reconciliation.