Uneven Policing in New York City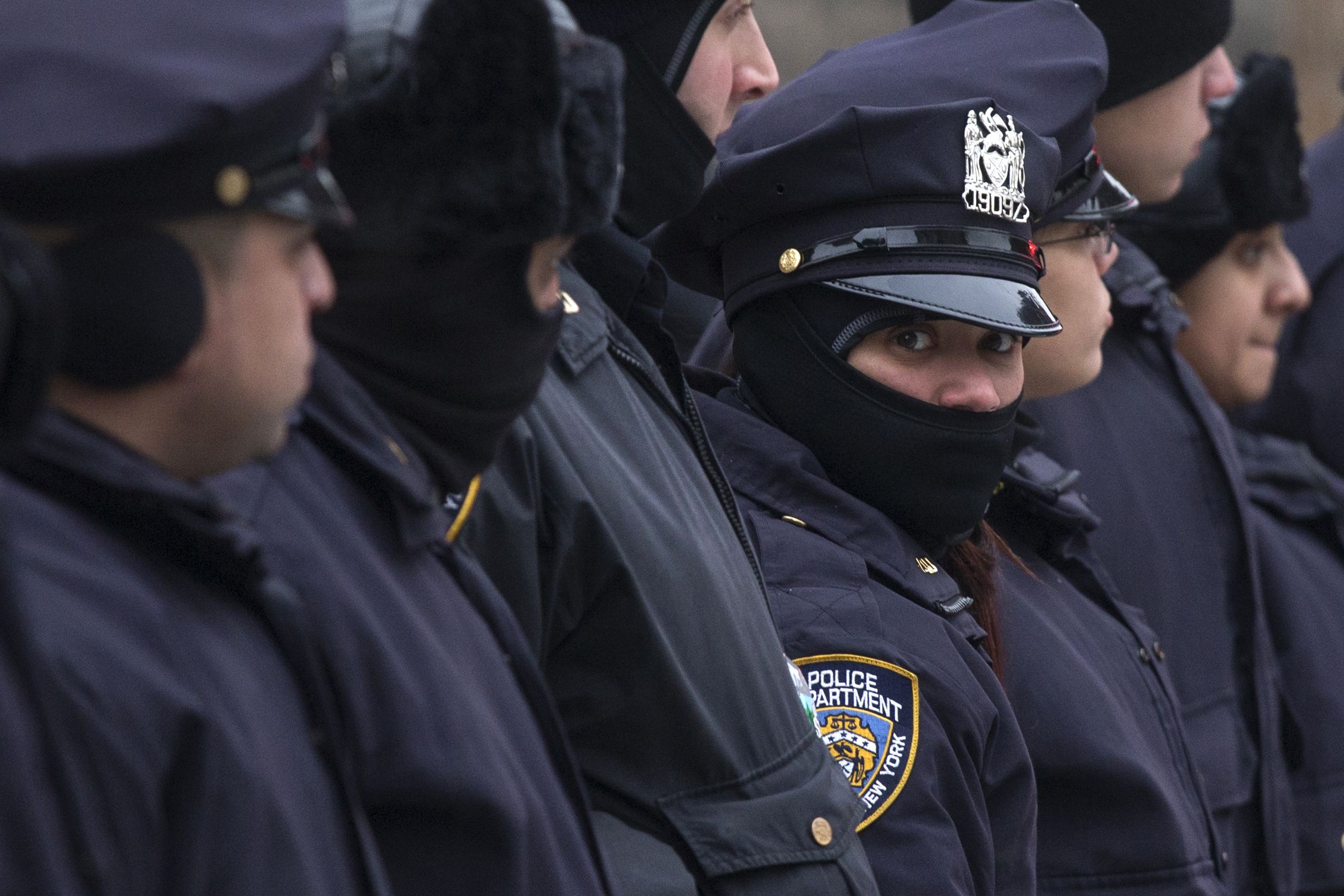 New York City is nearing the end of the second week of what the New York Post called a "virtual work stoppage" by the New York Police Department. The New York Times was kinder, labeling it a "slowdown." Whatever it's called, police overall have arrested less than half as many people this week as they had during the same week last year, and the number of parking tickets, moving violations and criminal summonses written are all down more than 90 percent, according to police data.
But not all boroughs and precincts are experiencing the slowdown at the same rate, Newsweek has learned. While arrests are down nearly 56 percent for the week, cops in some precincts are making even fewer arrests. For others, the drop is less severe.
The arrest numbers are slowest in the Manhattan North Patrol Borough, comprising 12 precincts across the upper east and west sides, as well as Harlem, Morningside Heights and Central Park. Overall, those precincts have experienced 68.3 percent fewer arrests this week compared to last year.
Staten Island's police precincts have not dropped off nearly as much. This week, there have been 43.6 percent as many arrests in the 120th, 122nd and 123rd precincts as there were during the week last year—still a precipitous decline, but not so steep as in some parts of the city.
The precinct least affected by the slowdown in arrests is the 41st, in the south Bronx. The 41st has seen a 10.8 percent decline in arrests. Compare that, for instance, to the 80.6 percent decline seen in the 50th precinct, in the north Bronx.
City officials have been cagey about acknowledging whether a slowdown exists. At a press conference Monday, after a reporter asked about the seemingly precipitous decline in police work, Mayor Bill de Blasio said the numbers only reflect "the events of several days."
Police Commissioner Bill Bratton initially shied away from using the word slowdown, but today confirmed its existence in an interview with NPR. Bratton at first offered that the sudden dropoff in arrests and tickets might have something to do with cops being pulled off their beats to deal with protests that followed a Staten Island grand jury's decision not to indict an officer involved in the death of Eric Garner in July. But those protests have mostly petered out as temperatures have dropped.
Union leaders also seem willing to admit what's happening. Sergeants Benevolent Association President Ed Mullins acknowledged that cops are doing less police work, but insisted the slowdown isn't the brainchild of the unions. Such a move would, after all, be illegal under New York state's Taylor Law, which prohibits public employees from striking or engaging in slowdowns. Those found to have violated the law can be fined up to twice their daily wages for each day they were not working.
Rather, Mullins suggested that the slowdown spread like a disease among police officers. "People are talking to each other. It became contagious," he said.
The claim that unions are not responsible for the slowdown was undercut by the New York Daily News's report that Patrolmen's Benevolent Association chief Pat Lynch told union members to return to issuing tickets and making low-level arrests at about half the rate they used to.
Meanwhile, the New York Post writes that the slowdown is costing the city $10 million a week in revenue.