'Unexpected' Star Mckayla Adkins Slams 'Ignorant' Viewers After Getting Back Together With Caelan Morrison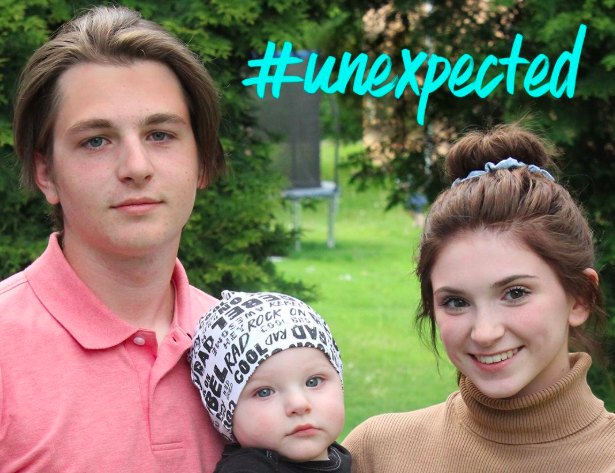 Unexpected star Mckayla Adkins took to social media after the TLC star revealed she had rekindled her relationship with on-again, off-again boyfriend Caelan Morrison. On Sunday night's episode, Adkins revealed to her grandparents (and the world) that she was expecting baby No. 2. Like her first pregnancy, this one was unplanned. Earlier in the show, she broke up with Morrison shortly after they moved in together and started planning their wedding. The episode ended with Adkins crying, saying how she would never get to travel or go to college since she would be 18 years old and have two children.
Adkins addressed viewers who were concerned about how her personal life was affecting her son. "Timothy doesn't know what's going on and we always keep him #1 in any situation we're in. We're going to couples counseling and our relationship is amazing now. The last breakup (which you see tonight) really made me realize Caelan is my person," she tweeted Sunday.
The TLC reality star took to Twitter once more after fans of Unexpected continued to tweet negative messages at her. "I'm just going to start blocking ignorant people," she wrote Tuesday. "I get people trying to help and actually giving constructive criticism but if it's just you being an a**hole you'll no longer be welcome on my Twitter."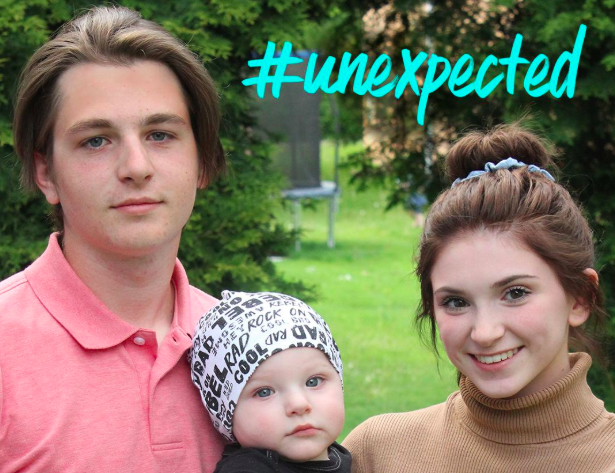 She especially didn't like when social media users accused her of cheating on Morrison. "FOR THE LAST TIME THIS BABY IS CAELANS BABY. I HAVENT HAD SEX WITH ANYONE ELSE," Adkins tweeted. "THIS BABY IS CAELANS BABY. BOTH OF MY KIDS ARE CAELANS."
Naysayers aside, Adkins was happy to announce she was six months pregnant with a baby girl. "I THINK I JUST PICKED A NAME!!! I totally made it up then searched it just to find out I didn't actually make it up but it's super unique!" she tweeted Thursday. "Guys we have baby girl's name and I can't stop crying and talking about it to the family."
She plans to keep fans updated on all her latest happenings, too. "Posting 10 baby girl names I love but won't be using today & posting what's in her hospital bag tomorrow filming my what I got from my baby registry *subscriber addition* tomorrow and positing Sunday," Adkins wrote.
Don't miss an all-new episode of Unexpected when it airs at 10 p.m. ET on TLC.
'Unexpected' Star Mckayla Adkins Slams 'Ignorant' Viewers After Getting Back Together With Caelan Morrison | Culture