Unexploded Gaza Bomb Kills Four Palestinian Family Members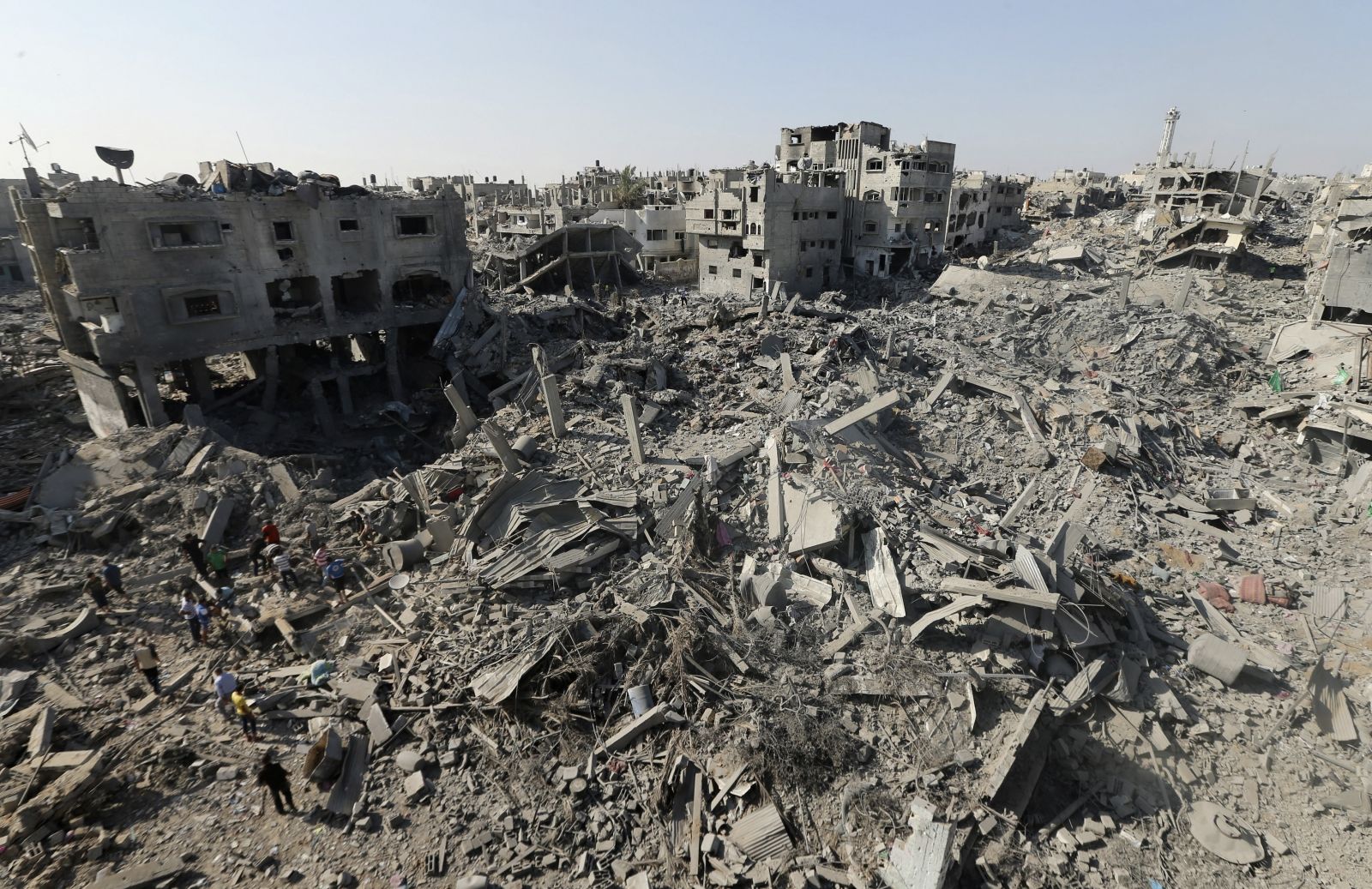 An explosion killed at least four members of a family in Gaza on Thursday after it exploded while workers helped to remove rubble from the family's home.
Officials in the Gaza Strip claim that the blast was caused by an explosive munition dropped by the Israeli military in last summer's seven-week conflict between Israel and Palestinian militant groups Hamas and Islamic Jihad, according to The Guardian newspaper.
The team of Palestinian workers was removing debris from the home, located in the Shabura refugee camp, which had previously been destroyed in the conflict, a Gaza Health Ministry spokesman Ashraf al-Qidra told The Guardian. It remains unclear why the family members were at the site at the time of the blast.
Medical sources told Israeli daily newspaper Haaretz that at least 29 people were wounded when the ordnance detonated in the town of Rafah. The outlet reported that the casualties were all members of the Abu Nikra family, aged between 18 and 38 years old.
10 of those wounded are in a serious condition and a number had life-threatening injuries from the blast, Qidra told Associated Press.
Last month, human rights group Amnesty International released a report condemning Israel's "disproportionate" bombardment of Rafah following the capture of IDF soldier Hadar Goldin on August 1, 2014, by Palestinian militants in a tunnel raid.
A series of deadly bombing sorties on Rafah's neighbourhoods followed the raid in an apparent attempt to target the various escape routes of Goldin's captors. The Israeli bombardment was carried out by F-16 jets, drones, helicopters and artillery, striking civilians as well as ambulances and vehicles evacuating those wounded in the attacks.
"There is strong evidence that Israeli forces committed war crimes in their relentless and massive bombardment of residential areas of Rafah in order to foil the capture of Lt. Hadar Goldin, displaying a shocking disregard for civilian lives," Philip Luther, director of the Middle East and North Africa Program at Amnesty International, said in the report.
"They carried out a series of disproportionate or otherwise indiscriminate attacks, which they have completely failed to investigate independently," he added.
Last summer's conflict saw 2,200 Palestinians - of which 1,585 were civilians and 530 were children - killed and 72 Israelis —of which five were civilians—killed. The Israeli military says it launched its 'Operation Protective Edge' in Gaza in order to prevent rocket attacks on Israeli territory by Palestinian militants and root out tunnel networks used to conduct surprise attacks on Israeli targets.
Last month, the UN Human Rights Council released a report on last summer's Gaza conflict accusing both Israel and Hamas of war crimes and calling for those responsible for such crimes to be "brought to justice".
A Hamas spokesman was not immediately available for comment. An IDF spokesman declined to comment.
Unexploded Gaza Bomb Kills Four Palestinian Family Members | World