Unfiltered 'Hot Dog Water' That Allegedly Helps With Weight Loss Sells for $38 Each at Festival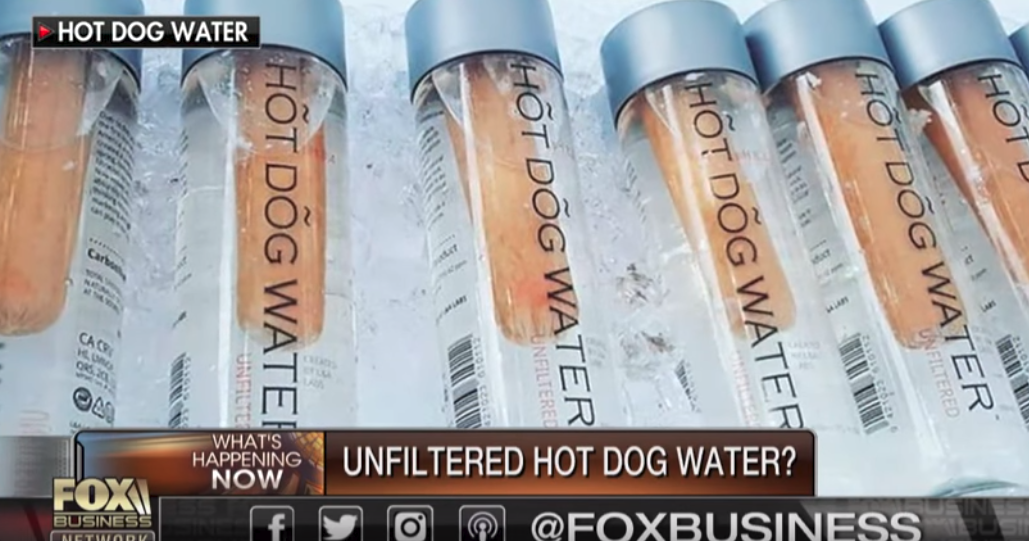 The Vancouver annual Car Free Day festival was packed with a variety of food vendors, merchant stands and performances over the weekend. However, one particular stall attracted more attention than the rest: The tent selling unfiltered "Hot Dog Water" for $37.99.
According to the sign advertising the strange product, the drink—a bottle of water with one hot dog sausage inside—carries several health benefits, such as weight loss, increases to brain function, makes the drinker look younger and increases overall vitality.
"We've created a recipe, having a lot of people put a lot of effort into research and a lot of people with backgrounds in science really creating the best version of Hot Dog Water that we could," Douglas Bevans, the Hot Dog Water CEO told Global News.
He added: "There's a fair bit of it that is too science-y for me… So the protein of the Hot Dog Water helps your body uptake the water content, and the sodium and all the things you'd need post-workout."
During the Sunday festival, Bevan said that the water was selling fast. "They've been drinking it for hours... We have gone through about 60 litres of real hot dog water." Different variations of the product were also sold at Bevan's booth, including Hot Dog Water lip balm, body fragrance and breath spray.
Festivalgoers were unsure whether the product was a hoax or a real product. However, at the bottom of the sign, in very fine print, Bevan issued a disclosure which alluded to the product being a type of performance art, reported Triblive. "Hot Dog Water in its absurdity hopes to encourage critical thinking related to product marketing and the significant role it can play in our purchasing choices," it read.
When asked about the sign, Bevan told Global News that the Hot Dog Water was inspired by "snake oil" salespeople. "It's really sort of a commentary on product marketing, and especially sort of health-quackery product marketing," he said. "From the responses, I think people will actually go away and reconsider some of these other $80 bottles of water that will come out that are 'raw' or 'smart waters,' or anything that doesn't have any substantial scientific backing but just a lot of pretty impressive marketing."