The Union Pacific Railroad has shifted to 24/7 operations at its California facility to ease bottlenecks in the supply chain.
Press secretary Jen Psaki told reporters that the company's ICTF facility located near the ports of Los Angeles and Long Beach will now be open day and night to help ship out arriving containers.
"This commitment from the railroad is just the latest step towards a 24/7 supply chain," Psaki said.
Union Pacific told Newsweek that the increased gate access went into effect on October 17. The ICTF facility is just three to four miles away from the two ports, which handle about 40 percent of the container traffic that enters the United States.
"This expands access for customers to move freight in and out of ICTF early on Sunday mornings and late Sunday evenings into early Monday morning to support the Ports of Los Angeles' and Long Beach's recent move to 24/7 operations," said spokesperson Kristen South.
Long Beach Mayor Robert Garcia praised the company for its "critical decision."
"We are working with the Biden-Harris Administration to increase operations of all supply chain partners at our ports to 24/7. Rail is a critical component to getting goods moving," Garcia tweeted.
The Port of Long Beach also applauded the move, tweeting that "rail is a vital part of the supply chain."
Port congestion has been exacerbated by a surge in demand for goods as the U.S. economy rebounds from the coronavirus pandemic, factory shutdowns abroad and global shortage of workers.
Consumer prices increased in September as food and energy prices rose, according to the Labor Department. Inflation is up 5.4 percent from where it was a year ago.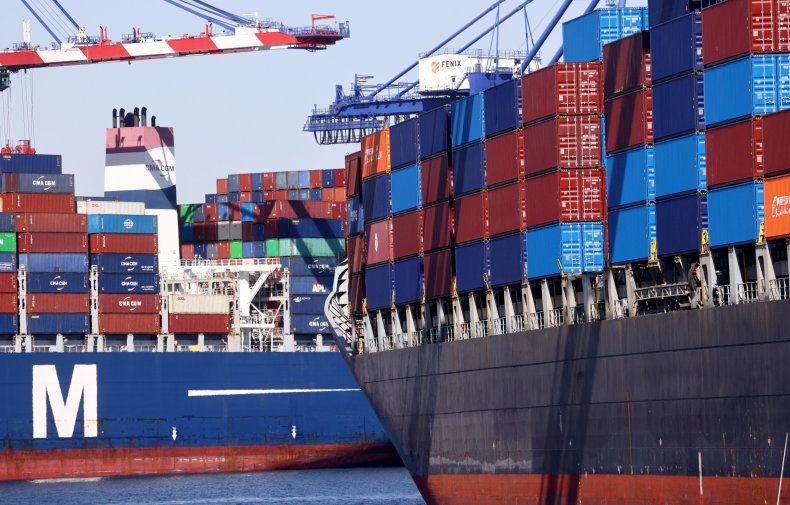 Biden said last week the California ports' shift to 24-hour operations could be "game-changing."
"Strengthening our supply chain will continue to be my team's focus. If federal support is needed, I'll direct all appropriate action. If the private sector doesn't step up, we're going to call them out and ask them to act," the president said.
Port of Los Angeles Executive Director Gene Seroka told CNN they've had some progress since moving to their new schedule.
"We had 25 percent of all cargo on our dock sitting here for 13 days or longer [and] that's been cut in just about half over the last week," Seroka said.
But the backlog of cargo ships at the ports of Los Angeles and Long Beach is the worst it's ever been, with 100 ships waiting to dock and unload. In pre-pandemic times, there would normally be 17 ships at anchor.
When asked about the 100 ships waiting to enter the ports, Psaki told reporters Tuesday that Biden "is satisfied that progress continues to be made."
"One of the reasons that there has been so much traffic in a lot of these ports is because there are more goods that are being ordered by people across the country," Psaki said. "People have more money expendable resources, their wages are up and more people are working than they were a year ago."