21 Unique Beach Properties That Will Leave You Breathless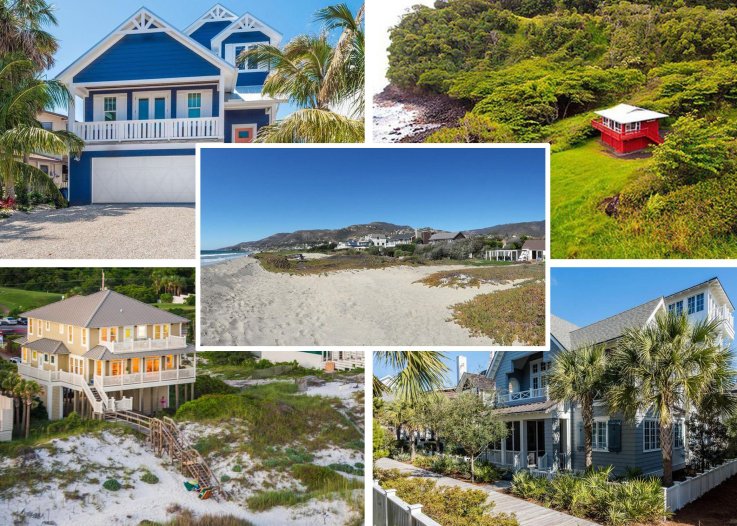 For some of us, a beach house is part of the American dream, right up there with a picket fence and a two-car garage. And whether it's a vacation property or a new forever home, a seaside abode offers sun, surf and a relaxed vibe.
A beach house can also be a great way to make money:
Rent it out when you're not there. You could make enough to cover your mortgage.
If it's an up-and-coming destination, your hacienda will appreciate in value (and you can charge even more rent).
Depending on how you use it, you can claim the house as a tax deduction.
"Mortgage rates are a bit higher than they've been in the last seven to eight years, but [they're still] lower than they've been at any time outside of that, so the cost of financing is not too high," explains Realtor.com economist Danielle Hale. "Additionally, tax reform changes passed at the end of 2017 may have made it less advantageous to own a second home, but those changes don't apply if you rent the home out."
Of course a beachfront property is a big investment, especially in hot markets like Florida and southern California. Real estate value has soared in places like Palm Beach, where it now tops $18 billion, an increase of 8 percent over last year, according to the Palm Beach County Property Appraiser.
What do you get for your money? It depends where you're looking—maybe it's a bungalow in Malibu, a cabin in Nantucket, or a villa in Hilo. We've teamed up with Realtor.com, which has listings for thousands of beach properties from sea to shining sea (and parts in-between). So slip into your bathing suit, slather on the sunscreen and click through to some of the best beach houses in America.