Mother Claims United Airlines Flight Attendant Said It Was 'Absolutely Unacceptable' for Baby to Cry on Plane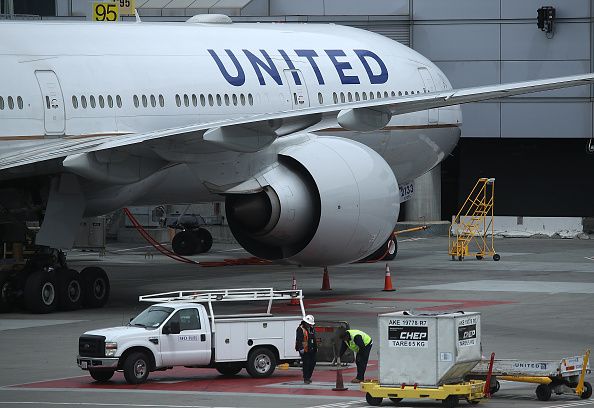 United Airlines issued an apology after a woman claimed that a flight attendant told her it was "absolutely unacceptable" for her infant son to cry for more than five minutes during the flight.
Krupa Patel Bala, her husband and her 8-month-old son were on United Airlines flight 870 from Sydney to San Francisco on Monday, Bala wrote on United Airlines Facebook page. The couple purchased tickets to sit in business class and their son was in a bassinet, according to Bala.
Bala's son began to cry at the beginning of the flight when they were approached by a flight attendant, who Bala identifies as Linda, who allegedly "yelled" at Bala's husband and told them it was "absolutely unacceptable."
Bala wrote that she and her husband picked him up in an effort to calm him down. Linda returned to the couple where Bala explained that her request made her anxious because her son was probably going to cry again on the 13-hour flight.
The flight attendant offered to discuss the incident with the new mother in economy class, Bala wrote. During their discussion, Linda allegedly gave her unsolicited advice on when she should give her son his bottle, according to Bala's Facebook post. The flight attendant also noted that the baby's crying was upsetting the flight crew and was told that it was part of the United Airline flight rule book that a child should not cry for over five minutes.
When Bala asked to see the handbook, the flight attendant allegedly laughed and told her she would not be able to because it's online. The new mother said she paid for Wi-Fi during the flight to view the handbook to find that there was not a rule about crying babies.
"She could have asked us to walk the baby around, tactfully shared that it was starting to disturb passengers, or really ANYTHING with a smile that acknowledged that we weren't out to make everyone (including us) suffer," Bala wrote on Facebook. "Her response to that was to tell me that it didn't matter because it was just unacceptable for the baby to cry and as the parent, I need to control him."
Bala wrote that she would never fly United Airlines again. In a statement to Newsweek, United Airlines said they kept in touch with Bala about the incident through social media. The airline said they apologized to the new mother and offered her a refund.
"We've been in touch with our customer via social media and United representatives met the family upon arrival to apologize, offer a refund and make clear that the experience she relayed doesn't reflect our commitment to serving our customers, including our youngest customers," the statement read. "Young families are welcome on our flights, including in business class. We are continuing to review the incident internally and the flight attendant is being held out of service pending the investigation."
In a follow-up post, Bala wrote on Facebook that she spoke with airline representatives. She called the rest of the United Airlines staff "kind, wonderful humans" with the exception of the other flight attendant.
"From what I understand, United is handling the situation and ensuring that no one else ever has an experience like ours where a flight attendant makes up her own rules," she wrote on Facebook.
A similar incident occurred on a Southwest Airlines flight in September after a family was booted from a flight from Chicago to Atlanta after a toddler threw a tantrum. Flight attendants reportedly asked the family to leave, while many customers on the plane said the family was trying to calm the child down because she was "frightened."