Could 2017 Get Any Worse for United Airlines? Texas Family Points Finger as Dog Dies in Plane's Hold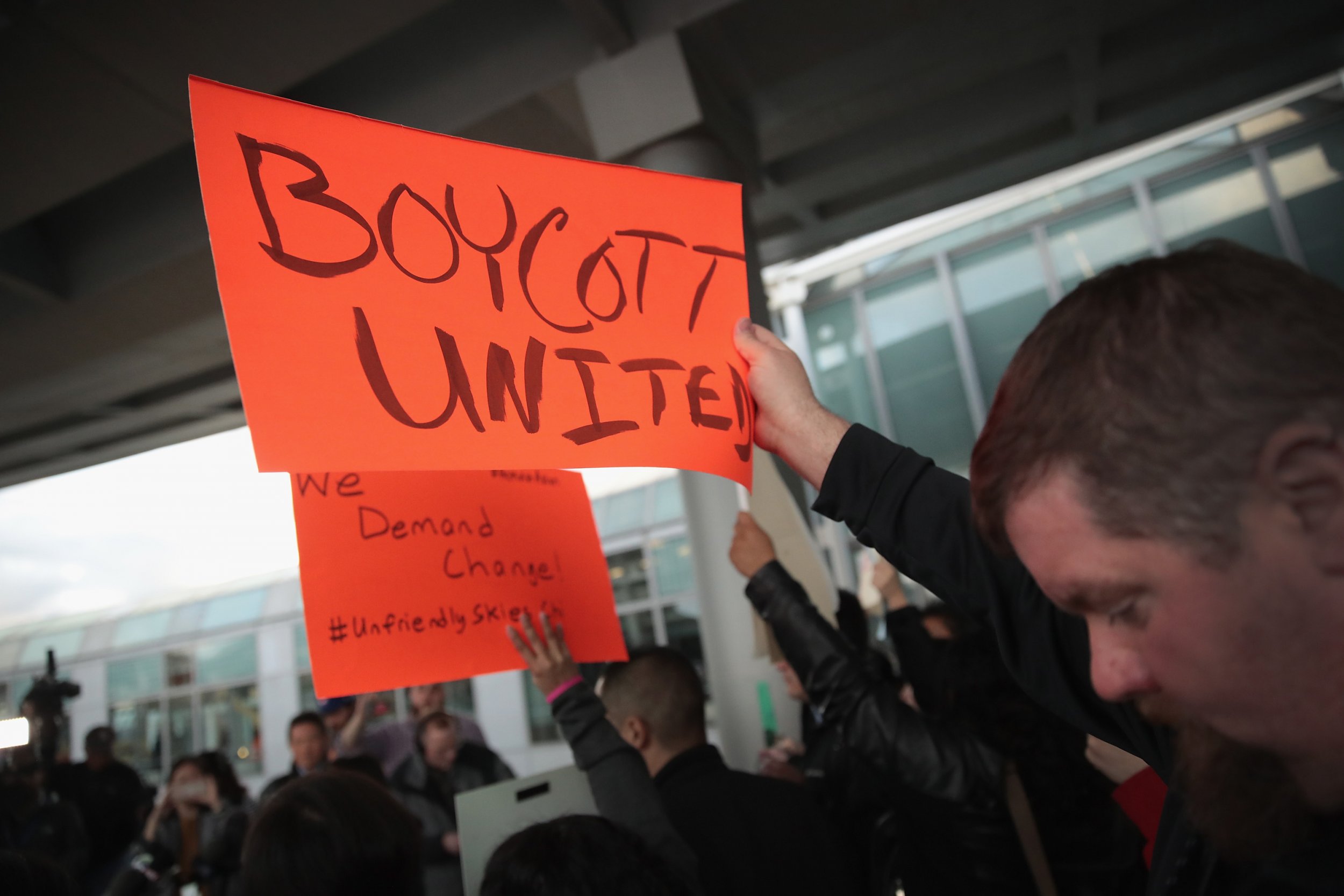 First, it was a seemingly needless row over leggings. Then came the hugely controversial (and unnecessarily violent) deplaning of David Dao. After that, a world-famous giant bunny died on one of its flights.
Now, United Airlines is facing fresh trouble after a Texas family claimed that its dog, Lulu, died in the hold of a jet after it was delayed on the tarmac in Houston for two hours on Sunday.
The Rasmussen family said in a Facebook post that its 5-year-old Cavalier King Charles Spaniel was cleared to fly days before the incident. "We are still waiting for answers, but what we do know is that our flight was delayed on the runway in Houston for more almost [sic] two hours," said the family in the post, reported by ABC News.
The Houston–San Francisco flight was scheduled to take off at 1:05 p.m. local time but ended up departing at 3:08 p.m. and arrived in San Francisco over two hours late, according to tracker FlightAware. Houston was hit by high temperatures and rain on Sunday, which may have delayed the flight.
The family also claimed there were "significant problems" with the air conditioning in the main cabin and suggested that this might have played a role in the dog's death. A second dog owned by the family, Ginger, was released in good health after the flight, The Washington Post reported.
Read more: Ann Coulter wanted sympathy for losing her seat but said David Dao should be deported
United Airlines said in a statement that it was "so sorry to learn of Lulu's passing" and had reached out to the family. "We are deeply upset any time an animal suffers an injury traveling with us and especially grieved in the rare instance that one passes away. We are conducting a thorough review of this incident," it said.
United does offer a pet transportation service, PetSafe, in which animals are transported in climate-controlled conditions. The airline also says animals will be the last cargo loaded and first unloaded from the plane.
While the company maintains that such incidents involving animals are rare, the U.S. Department of Transportation data shows that in 2016, nine animals died and 14 were injured on United Airlines flights. For every 10,000 animals transported, United Airlines recorded 2.11 incidents, the second-highest rate behind Hawaiian Airlines.
One of the animal-related incidents in 2017 occurred in April, when a 35-inch long giant bunny named Simon was found dead in the hold of a United Airlines flight arriving at Chicago's O'Hare airport from London Heathrow.
The rabbit's owner said Simon was the son of the world's largest rabbit—a 1.4-yard-long bunny called Darius—and was expected to outgrow his father. Three businessmen from Iowa, who had bought the rabbit to display at the state fair, are suing the airline for alleged negligence in relation to the animal.
That incident came on the back of United's biggest controversy of 2017. Video footage emerged in April of airline officials forcibly removing 69-year-old doctor Dao from a flight departing from O'Hare. Dao had refused to give up his seat voluntarily and had his nose broken and lost two front teeth in the incident.
United boss Oscar Munoz apologized for the "truly horrific event" after initially defending staff, and the airline changed its policy on booking its flight crews onto planes to avoid similar incidents in the future. Dao reached a settlement for an undisclosed sum with the airline in April.
In the wake of the controversy, it is easy to forget another fiasco that blighted the airline in March, when staff in Denver blocked two young girls from boarding a flight because they were wearing leggings.
United defended the incident after being accused of sexism, saying that the attire violated its dress code for pass riders (i.e., United employees or dependents of employees traveling for free or at a discount).
There have also been other incidents that received less attention, including a scuffle between an airline staff member and a classical violinist, a scorpion delaying a flight and a mother being forced to hold her 2-year-old son for three hours after the airline resold his ticket. All of which makes 2017 quite the annus horribilis for United. The worst bit: There's still four months to go.