Updated | Passengers on a United Airlines flight from Denver to Salt Lake City were left terrified after a man reportedly shot up from his seat, yelled "bomba, bomba" and attacked at least one other traveler.
Flight 570 was still grounded on the tarmac at Denver International Airport when the incident unfolded late Sunday evening (April 15).
Passenger Tara Kraatz said she heard the man "yelling bomb" before "starting a fight" with another passenger and opening one of the aircraft's emergency doors.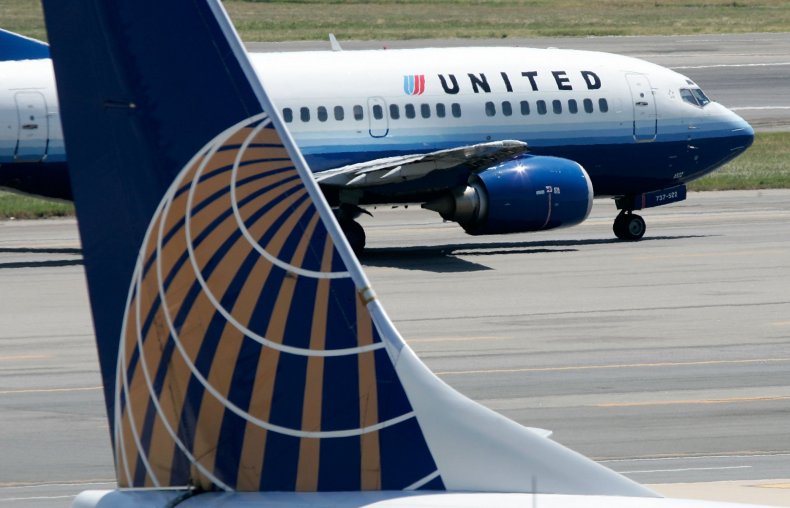 "We had boarded andd were pushing off...The next thing I know I hear this chanting," Kraatz said.
"Then I heard a call for help from the stewardess and you hear, 'bomba, bomba' and other people yelling, 'stop the plane! Stop the plane!'" Kraatz said.
When she looked up, Kraatz said she saw the man yelling and hitting the passenger behind him before trying to open an emergency door.
"When it all started happening I just got very scared. I didn't think we were going to make it. I had a flash of anxiety that we were all going to blow up and not make it, " Kraatz said.
"It was really scary. I don't know, those four or five minutes seemed like forever," she added.
"All hell broke loose really," another passenger, identified only as Steve, told Fox News.
Kraatz said the plane was forced to taxi back to the airport, where it was met by law enforcement officials, who escorted the man off the aircraft.
She said the man "yelled that he was ashamed to have ever been born in our country and yelled that we were all racist," as he got off the plane.
"Then the cops came on and they said, nope, you're all going to have to get off the plane because he had threatened a bomb and they were going to have to do a sweep over and scan of all our luggage to make sure nothing was there," Kraatz said.
United Airlines spokesperson Andrea Hiller told Newsweek passengers were forced to disembark from the plane and were made to depart for Salt Lake City on a different aircraft.
"Flight 570 from Denver to Salt Lake City returned to the gate after a customer attempted to open the exit door," Hiller said. "Law enforcement officials met the flight, which re-departed for Salt Lake City on a different aircraft."
Kraatz said she is disappointed United Airlines still hasn't reached out to her and other passengers over the incident to explain or update them on what happened.
"I do I feel like they should," Kraatz said. "He threatened all of us and I think we should be able to follow along with whatever's happening to him."
This story has been updated with comments from a witness and a statement from United Airlines.