United Airlines Flight Pops Tire During Takeoff From Newark
A popped tire on a United Airlines plane from New Jersey to Oregon gave passengers a fright this weekend, but the flight made it to its final destination.
When United Flight 1551 left from Newark Liberty International Airport on Sunday, a tire popped and the plane "shuddered," according to passengers. But the plane continued to Portland International Airport, where it landed at about 10:30 p.m. and was greeted by police and emergency and fire crews prepared for a shaky landing. Ultimately there was no smoke, and the passengers and crew deplaned safely.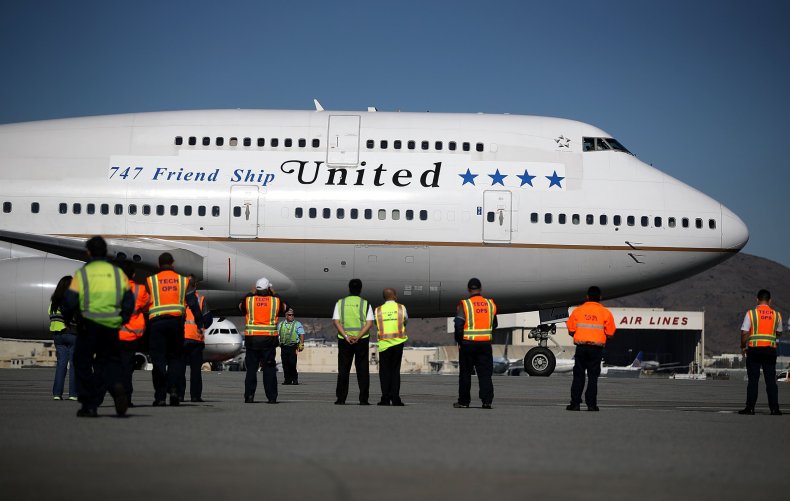 "When we were taking off out of Newark, the plane kind of shuddered as the nose lifted. After that, everything was fine. About 90 minutes before we landed, the crew came out, made sure everyone was awake. Told us we were going to have a problem with the landing gear and to prepare for the worst," passenger Kyle Hobbs told the Portland CBS affiliate KOIN.
A spokesperson for United Airlines did not immediately respond to a request for comment.
United was recently in the news for cutting some of its ties with the National Rifle Association. The airline on Saturday tweeted, "United is notifying the NRA that we will no longer offer a discounted rate to their annual meeting and we are asking that the NRA remove our information from their website."
It joined a host of businesses, including Delta Airlines and Best Western, which canceled discounts for NRA members in the wake of the school shooting in Parkland, Florida, that killed 17 people. The NRA responded swiftly, with its national spokesperson, Dana Loesch, saying on Saturday, "I find it interesting that those individuals who simultaneously preach about free speech want to silence the speech of the millions of people who make up NRA membership."