United Airlines Dispute Over Violin Prompts Another Public Relations Crisis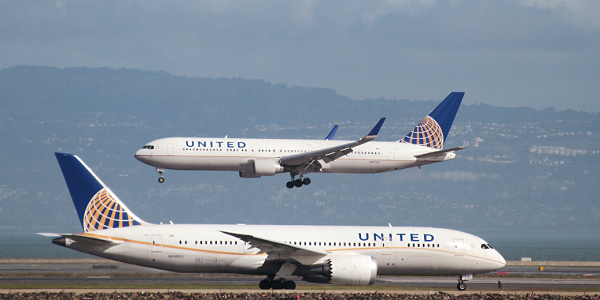 Nearly two months after United Airlines was in the hot seat for dragging a passenger off of a plane so members of their crew could have a seat on the flight, the airline is facing controversy again—this time over a violin. Yennifer Correia, a classical musician from Memphis, Tennessee, is considering suing United following a confrontation with an airline supervisor ahead of her flight out of Houston Sunday, the Associated Press reported.
Correia was scheduled to board a United flight to Missouri, carrying her centuries-old violin on board with her. Although she had a discount fare that prevented flyers from stowing lugging in the overhead bin, United's website notes "small" musical instruments are allowed to be carried on the plane.
However, when Correia attempted to board the flight with her violin, which was reportedly made in Italy back in the late 1700s, she was told by a United supervisor that she would have to check the instrument. Following the musician's refusal, a small scuffle ensued, which caused Correia to miss her flight and potentially injure her hands.
The 33-year-old woman's attorney, Phillip MacNaughton, told AP Monday that Correia, who traveled to Missouri on a different airline Tuesday, would have her hands examined by a doctor sometime next week. Although there was no immediate bruising or redness on Correia's hands following the scuffle, MacNaughton said the stakes of injury to the violinist's hands could be "career-killing."
"You don't grab a surgeon's hands, a pitcher's hands or a professional violinist's hands," he said, referring to the dispute as a "physical attack" on Correia. "She knows she has to stand up to United and say you can't treat professional musicians this way. I don't understand why airlines, especially United, can't simply deal with an issue and not turn it into a confrontation."
United has since refunded Correia's flight and has reached out to her to "gain a better understanding of what occurred," Charles Hobart, a spokesman for the airline, said in a statement.
Despite their efforts, Correia's attorney said she is likely to move forward with a lawsuit.
The incident is just the latest bout of bad customer service on United's end. In April, the airline faced a social media storm after a video went viral of attendants dragging a bloody Dr. David Dao from a flight. In the video, Dao is seen being forcibly removed from his aisle seat and dragged through the aisle to the front of the plane. Along with losing two teeth during the physical altercation, Dao, 69, also suffered a broken nose and a "significant" concussion following the event.