United Airlines Investigating Death of Giant Bunny on Flight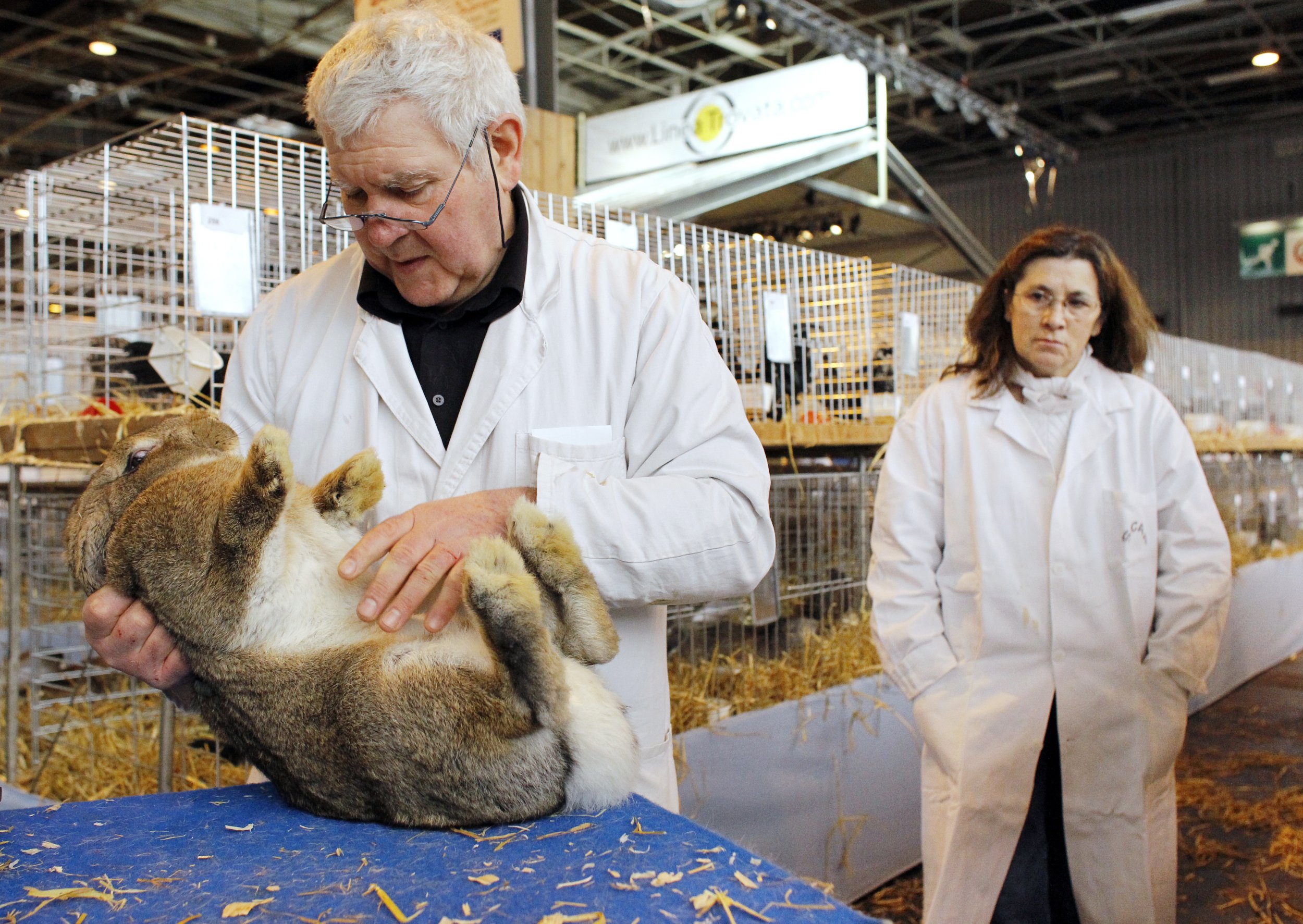 Update| Just when things couldn't get any worse for United Airlines, a potentially world-record-breaking bunny rabbit has died on one of the U.S. airline's flights.
Simon, a 35-inch long giant bunny, was found dead in the hold of a United Airlines flight that arrived at Chicago's O'Hare airport from London Heathrow, according to British newspaper The Sun. It is not clear when the incident occurred, and Newsweek received no immediate response from United on the matter.
The rabbit's breeder told the newspaper that Simon was the offspring of the world's largest rabbit, a 1.4-yard long bunny called Darius, and that she expected Simon to outgrow his father.
"We were saddened to hear this news. The safety and wellbeing of all the animals that travel with us is of the utmost importance to United Airlines," the company says in a statement sent to Newsweek. "We have been in contact with our customer and have offered assistance. We are reviewing this matter."
The airline has been under intense scrutiny after several controversial incidents. The airline refused to let two teenage girls board a flight at Denver International Airport in March because they were wearing leggings, in violation of the company's dress code for guests of United employees.
In April, video footage emerged of officials forcibly removing David Dao, a 69-year-old doctor from Kentucky, from a flight departing from O'Hare airport after Dao refused to voluntarily give up his seat on the overbooked flight. Dao was left with a broken nose and lost two front teeth in the incident, which sparked widespread condemnation of the airline and resulted in its share price plummeting.
Simon's breeder, Annette Edwards of Worcestershire in western England, said that a male celebrity owner in the United States had purchased Simon and was "upset" by the news of his death.
Edwards also told The Sun that Simon had had a veterinary check-up three hours before the flight and was deemed healthy. "Something very strange has happened and I want to know what," she said.
U.S. airlines recorded 35 animal deaths in 2015, according to the most recent data from the U.S. Department of Transportation. Fourteen of those deaths were recorded on United flights; the airline carried a total of 97,156 animals that year.
This story has been updated to include a statement sent by United Airlines to Newsweek.