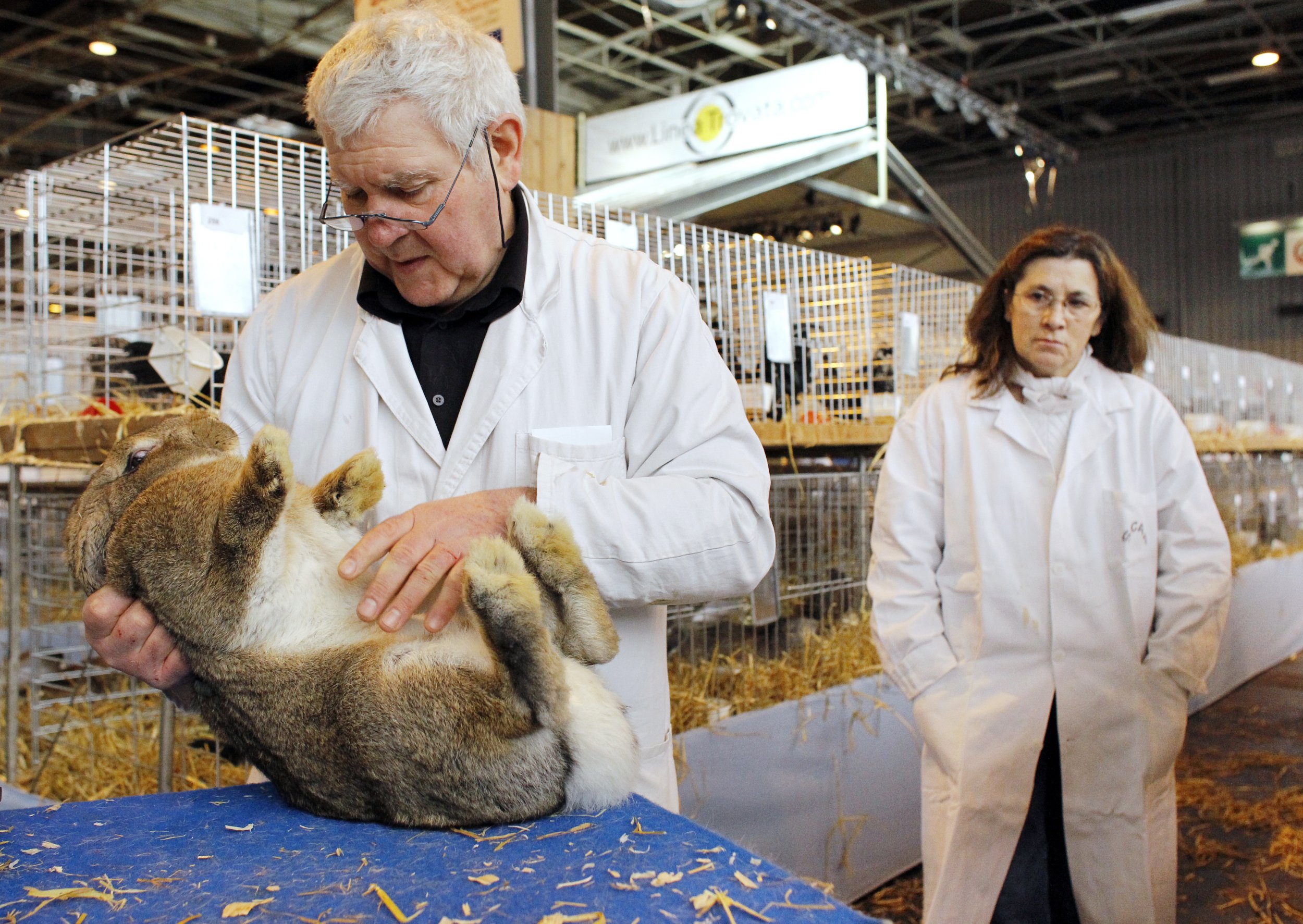 The owners of a giant rabbit named Simon, who was found dead after a United Airlines flight, demanded on Monday that the airline pay damages, order an outside investigation and re-evaluate how it handles animals on flights.
Attorneys for Simon's owners, who purchased him in hopes of winning the title of world's largest rabbit at the Iowa State Fair this summer, said they would take legal action if United failed to respond within seven days.
The lawyers say it is possible the 3-foot-long hare died after being placed in a freezer for 16 hours upon landing in Chicago on a flight from London. They say the airline then destroyed his remains without permission.
"United Airlines can issue any statement they like but their company's credibility is under question when they immediately cremate the giant rabbit Simon without anyone's consent," said Guy Cook, lead attorney for the three-person investment group that owned the rabbit. "They destroyed the proof."
United Airlines spokesman Charles Hobart denied Simon died in a freezer. He said in a written statement the company was reviewing a letter outlining the claims, was saddened by Simon's death and takes its responsibilities for transporting pets seriously. The statement did not say how much the owners were seeking in damages.
Hobart said the hare arrived in Chicago in apparent good condition and was seen moving around his kennel some 35 minutes later.
"Shortly thereafter, a kennel representative noticed Simon was motionless and that he had passed away," Hobart said. He did not address the cremation allegations.
Cook said it would be difficult to establish a cause of death because the rabbit's remains had been destroyed but, in the letter, demanded that United turn over all records of its investigation, including closed-circuit television footage.
The attorney also requested an independent investigation as well as compensatory and economic and punitive damages.
Cook said that Simon, a Continental rabbit whose father is considered the world's largest hare, was expected to exceed his father's size to claim that title and that his owners should be compensated for their potential economic losses from exhibiting him.
The investment group purchased Simon from a breeder in England and was flying him to the United States, where he would have been displayed at the Iowa State Fair in August and ultimately crowned world's largest rabbit, Cook said.