United Airlines Joins COVID Vaccination Incentive by Offering Free Flights to Some Loyalty Members
United Airlines announced Monday that vaccinated fliers can win a year of free flights around the world.
The "Your Shot to Fly'' sweepstakes "aims to encourage COVID-19 vaccinations in support of the Biden administration's national effort "to encourage people to get vaccinated," according to a statement from United.
New or existing MileagePlus members who upload their vaccination card to their account by June 22 will be automatically entered for a chance to win free flights. Members must be residents of the United States who are age 18 or older in order to enter.
Five grand prize winners will be selected randomly on July 1 to receive one year of free travel to any global destination in any class of service for themselves and one traveling companion. Thirty other winners will be selected in June to win a round-trip flight for two in any class of service to any location United flies.
"We're proud to do our part to incentivize people to get their shot," United CEO Scott Kirby said in a statement. "Thanks to the vaccine, more and more destinations are opening up for travel—and we know our customers are eager to fly. We're excited to give people one more reason to get vaccinated so they can reunite with friends and family or take that long-awaited vacation which all could be just one shot away."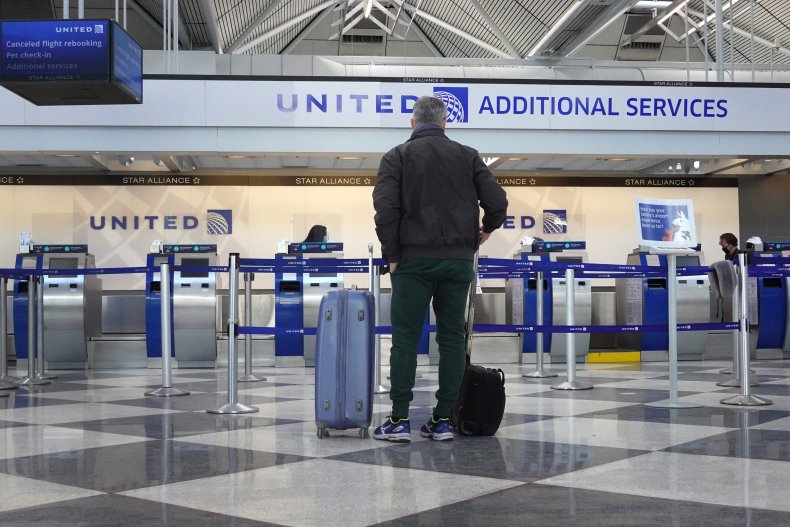 Domestically, every state where United flies is open to visitors or open with some restriction. Internationally, most destinations are open with restrictions. Fliers can check out the United website to see where they can go.
The round-trip travel certificates are non-transferable and will expire after one year.
This sweepstakes is the latest to incentivize people to get the COVID-19 vaccine. Some states have offered lottery incentives, while others are offering free food, entry and experiences.
New York City announced free tickets to popular spots like the Bronx Zoo, New York Aquarium, Lincoln Center as well as gift cards, discounts and free food, including free fries at Shake Shack, for vaccinated residents.
Ohio Governor Mike DeWine is offering fully vaccinated residents the chance to win $1 million lottery prizes and a full-ride college scholarship.
Miami Beach Chamber of Commerce is running a "Shots for Shots" promotion that gives vaccinated individuals a voucher for a free drink at participating venues.
Vaccinated people living in Los Angeles County can enter a sweepstakes to win a pair of Lakers tickets for the 2021–2022 season.