United Airlines Paraplegic Passenger Forced to 'Scoot Down Aisle' of Plane on His Rear End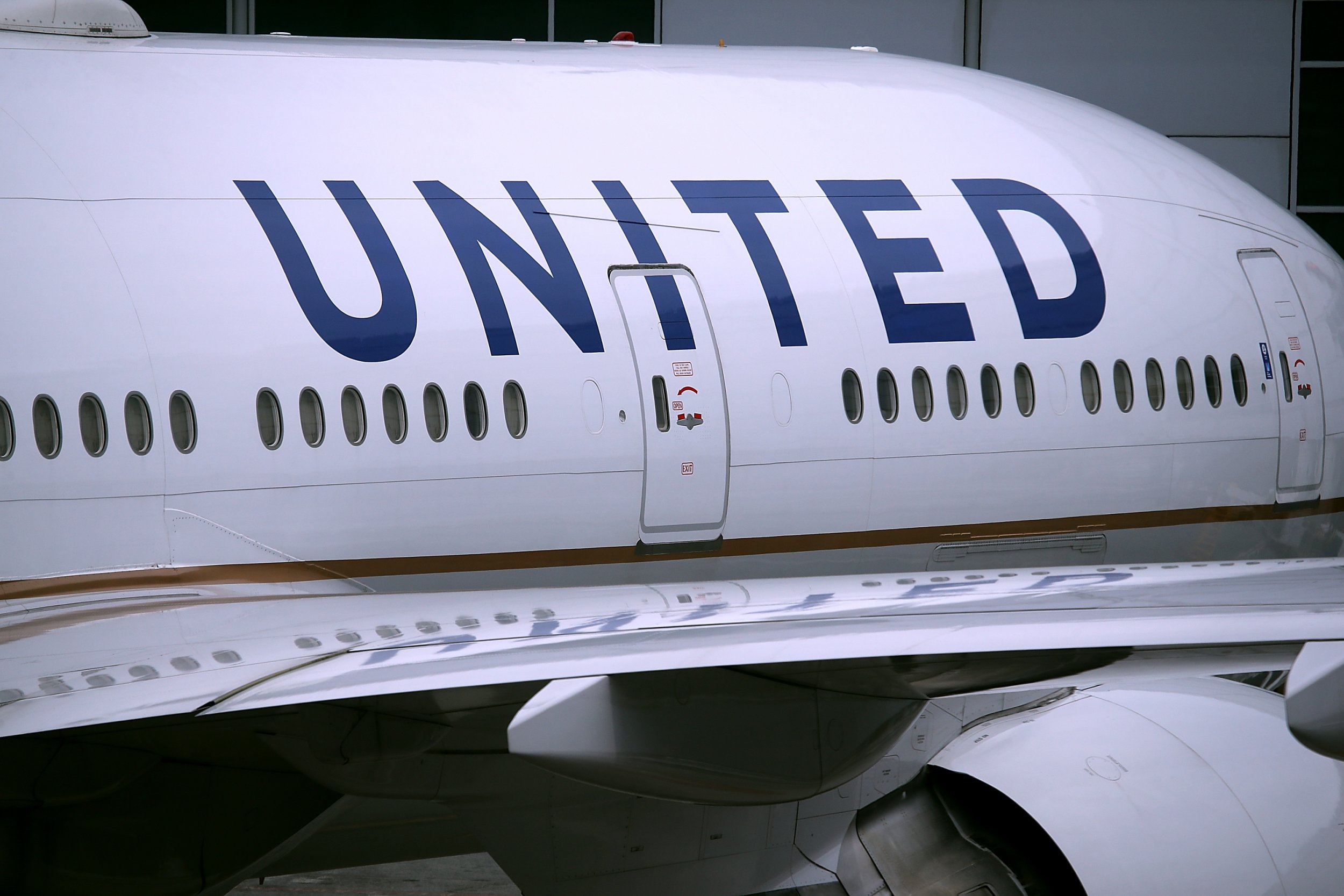 United Airlines has apologized after a paraplegic customer complained he was forced to "scoot down" the aisle floor on his behind on flights to and from his honeymoon, after the airline failed to provide an appropriate chair.
High school football coach Tyler Schilhabel was forced to scoot off the plane during a journey from Los Angeles to the Dominican Republic via O'Hare International Airport in Chicago.
Schilhabel, who was paralyzed from the waist down in an ATV accident, told 23ABC that airlines normally provide a slim wheelchair to help disabled passengers move through a plane's narrow aisle.
But when he landed in Chicago, he wasn't offered an aisle chair in good time to catch his connecting flight.
"One of the flight attendants, who knew that I was in a rush and the aisle chair wasn't there, he actually picked me up, lifted me and put me into my normal chair so that I could make my connecting flight," Schilhabel said.
Schilabel's problems continued when he finally made it from the Dominican Republic. "I had to scoot on my bottom all the way to the front of the plane, and when we realized there wasn't a ramp or anything else, my wife and I just decided, no, it's not safe. We don't trust them to carry me down the flight of stairs, so we just hopped down. She grabbed my legs, and I hopped down step by step on my bottom," he explained.
On the way back home after the couple's vacation, Schilhabel said he had to scoot through the aisle again to disembark the plane—this time through 31 rows—because an aisle chair was not immediately available.
All of this happened, he added, in spite of his giving prior warning to the airline—a step he said he takes every time he books a ticket to ensure a smooth journey.
In a statement, United Airlines apologized for Schilhabel's ordeal, and called the incident "extremely rare."
"We are proud to operate an airline that doesn't just include people with disabilities but welcomes them as customers," the airline said in a statement, per Bakersfield.com.
"In fact, thousands of people with disabilities fly United every day. That said, this incident falls far short of our own high standard of caring for our customers. We have been in touch with the customer to apologize and assure him that the errors that led to this situation are extremely rare."
But Schilhabel—whose story gained traction after he posted an impassioned description of his experience on Facebook—rejects the airline's claim the incident was isolated.
"People have been treated like this on multiple occasions—not just myself—and it seems like they haven't done anything to fix it," he told 23ABC.
Although he appreciates the apology—and an offer of flight vouchers—Schilhabel said he wouldn't be flying United again.
A spokesperson for the airline told Newsweek the company was indeed working to improve accessibility. "We did not provide the sort of service that we should have [in this case]. However, we've been looking at this, we've been discussing it with everybody involved, from the folks on the ground in L.A. to the Dominican Republic," said spokesperson Charles Hobart.
The airline, he added, had since bought a lift to help disembark its customers at the Dominican Republic airport in question, for example.
"We're working with everyone involved...to find out how we can do better, how we should have done better, and what we can do moving forward."
This article has been updated with comment from United Airlines spokesperson Charles Hobart.