United Airlines Flight Delayed for Hours After Scorpion Crawled From Customer's Clothes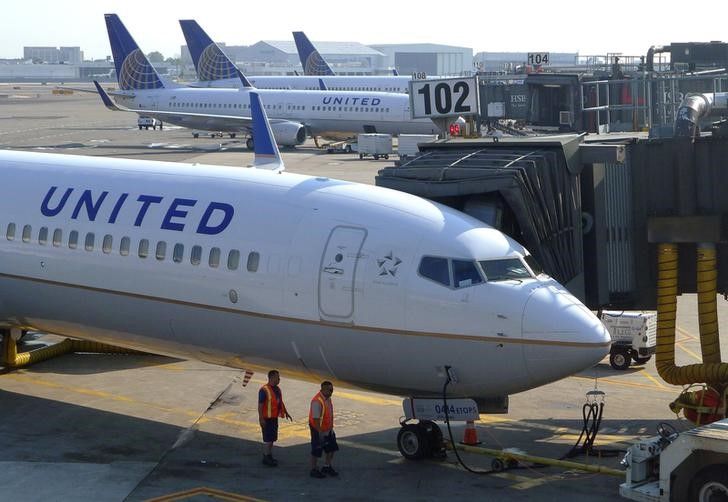 A scorpion spotted on a United Airlines flight Thursday caused a delay of three hours after it was seen crawling from a passenger's clothes in Houston.
The incident forced cabin staff to lead passengers from the plane and onto a different aircraft before the journey could proceed, Tribune Media reported. It is the second time in less than a month that a scorpion has disrupted a United Airlines flight.
According to passengers who took to social media as the sighting was reported, the captain of the aircraft was forced to announce a scorpion had been seen onboard. Some on the airplane claimed a passenger had been stung but this turned out to be incorrect.
Read More: Watch: United Airlines Has Man Dragged From Overbooked Flight
Flight tracking websites show the aircraft, United Flight 1035 from Houston to Quito, Ecuador, was grounded for over three hours at George Bush Intercontinental Airport as the passengers were transferred.
In a statement, United Airlines said paramedics at the gate examined the customer who the scorpion had been spotted on and determined he had not been stung. "The customer declined further medical treatment and, as a precaution, a new aircraft was arranged," the statement added.
On April 14 a scorpion fell from an overhead bin on a United Airlines flight also flying out of Houston, CNN reported. The creature stung one customer after it fell on his head as he was eating lunch.
It was not clear how the scorpion got on the fight but it had earlier landed in Costa Rica on its way to Houston. Medical staff attended the stung passenger when the flight arrived in Calgary.
On the same day United Airlines suffered a social media backlash and a public relations disaster after a passenger was dragged from an overbooked flight. In a video of the incident, one member of a security detail forcibly removed the passenger from his chair, dragging him through the aisle to the front of the plane as passengers looked on in shock.