Scorpion on United Airlines Plane Stings Passenger Before Getting Caught by Flight Crew
A passenger on board a domestic United Airlines flight was stung several times by a scorpion, and had to be treated by medical staff upon landing.
An image of the scorpion on board Thursday's flight from San Francisco to Atlanta was first published by TMZ, which reported how the unnamed female passenger started feeling a stinging sensation on her leg.
When she went to the bathroom, it got worse and she saw the creature fall from her pant leg after she was stung several times, according to USA Today.
The creature ran along the floor and caught by cabin crew, TMZ reported.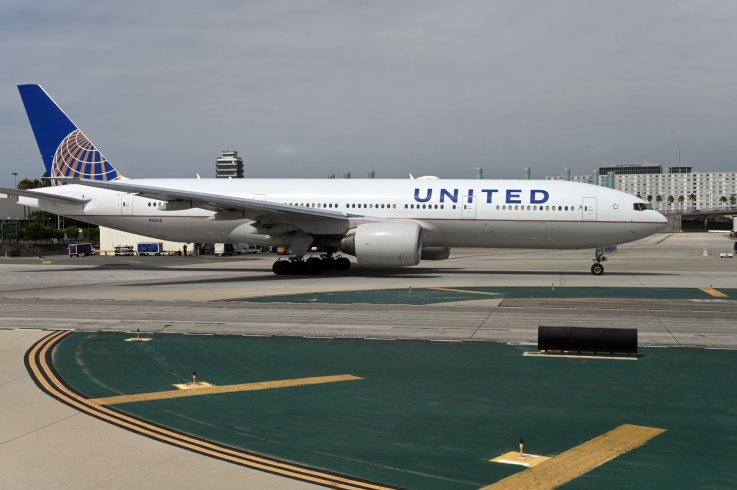 United spokeswoman Natalie Noonan told Newsweek in a statement: "After learning that one of our customers on flight 1554 from San Francisco to Atlanta was stung during flight, our crew responded immediately and consulted with a MedLink physician on the ground who provided medical guidance."
When the plane landed in Atlanta the passenger was dealt with by medical staff.
"The customer was transported to a local hospital. We have been in contact with our customer to ensure her well-being."
The airline would not say how the scorpion got on board or whether there would be an investigation into the incident.
USA Today noted that this was at least the third time this year that a scorpion has made its way onto a flight.
In February, a passenger filmed a12-inch long dark black arachnid as it crawled out an overhead bin on a Lion Air flight to Indonesia. The Sun reported that it looked like a poisonous Asian forest scorpion, one of Indonesia's most aggressive.
Passenger Karim Taslin said according to The Sun: "When I think back it makes me shiver. The scorpion could have dropped on our heads and stung us.''
A month later, a scorpion stung a passenger on an Air Transat flight from Toronto to Calgary, CTV News reported.
In 2017, a business class passenger on a United Airlines flight from Houston to Calgary was reportedly stung by a scorpion as he was eating lunch.
Richard Bell's wife Linda told CNN that the creature fell from an overhead bin and landed on his hair, saying, "As he was grabbing it by the tail it stung him."
Scorpion stings are not usually life-threatening for adults but they can be painful and cause swelling, with children and the elderly more at risk if they get bitten, according to the Mayo Clinic.
Scorpion on United Airlines Plane Stings Passenger Before Getting Caught by Flight Crew | U.S.