United Airlines Defends Decision to Bar Girls Wearing Leggings From Flight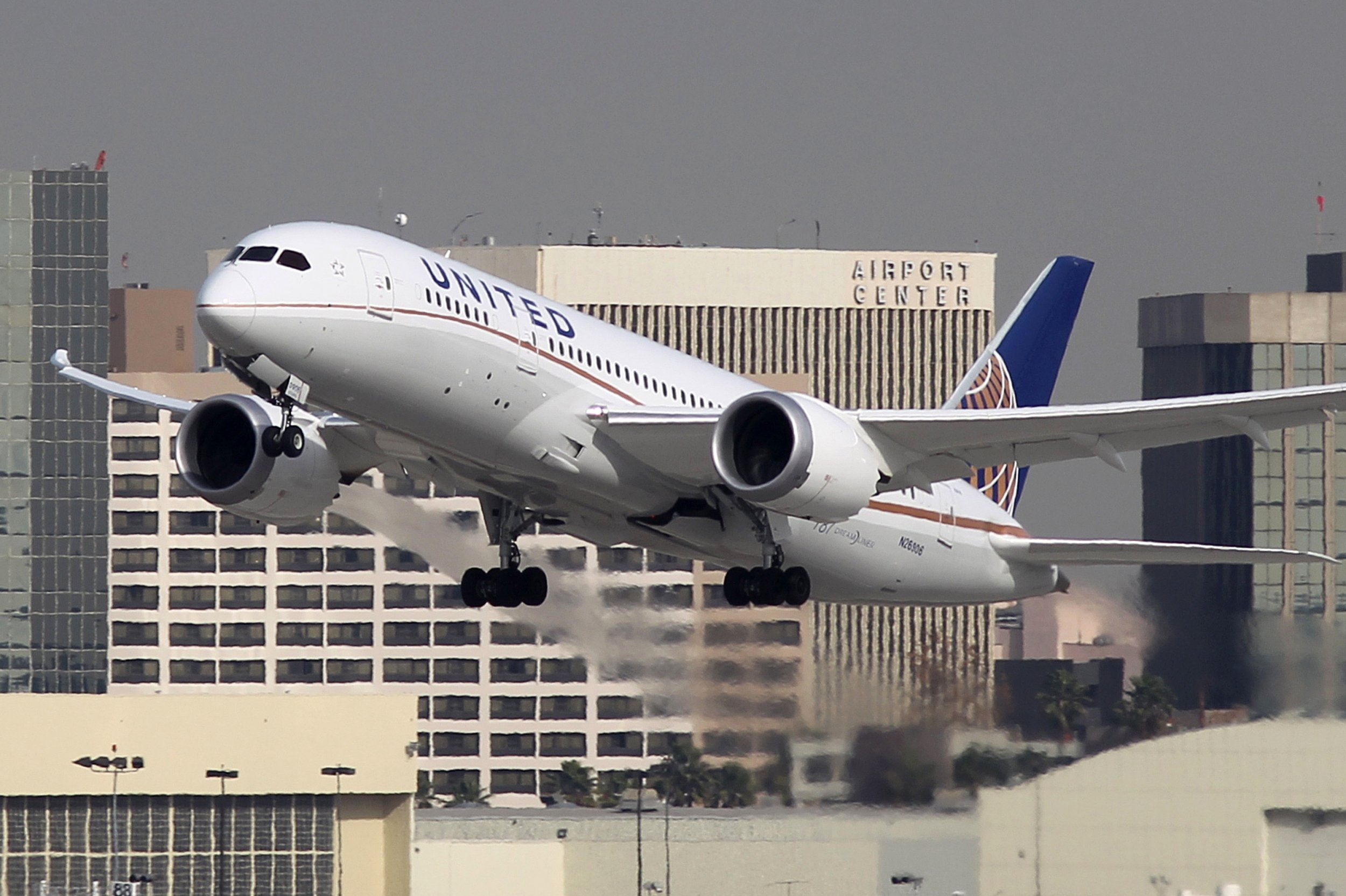 United Airlines prevented two teenage girls and a child boarding a flight from Denver to Minneapolis on Sunday for wearing leggings, drawing criticism that it was employing a "sexist" clothing policy.
The girls, one aged 10 and the others reportedly teenagers, were attempting to board their flight at Denver International Airport when the company's gate staff denied them entry, stating that their attire was inappropriate and breached the company's policies. The incident prompted a wave of criticism on social media.
Gun control activist and Colorado native Shannon Watts—who was a witness to the scene while waiting for a flight to Mexico at the time—wrote on Twitter: "A United gate agent isn't letting girls in leggings get on flight from Denver to Minneapolis because spandex is not allowed?"
Continuing to document the incident, she wrote: "She's forcing them to change or put dresses on over leggings or they can't board. Since when does United police women's clothing?"
The airline defended its decision, tweeting that the girls were all "United pass travellers," a ticket level for employees and their guests at discounted prices. The ticket band comes with a dress code, which stipulates that passholders must not wear "form-fitting lycra/spandex tops, pants and dresses" as well as miniskirts and flip-flops.
Read more: Airlines stunned by Trump immigration order.
United spokesperson Jonathan Guerin said the girls were all "representing" the company, so were subject to stricter clothing policies.
"It's not that we want our standby travelers to come in wearing a suit and tie or that sort of thing," he told The New York Times. "We want people to be comfortable when they travel as long as it's neat and in good taste for that environment."
But the airline's justification did not deter criticism of its policy. A Twitter user pointed out that the airline allegedly "let a guy in shorts on" the flight.
The company also responded on Twitter to more well-known critics, such as Oscar-winning actress Patricia Arquette, while continuing to explain to others that customers would not be banned from traveling in shorts, leggings or yoga pants as they were not "pass travelers," but regular flyers on the airline.