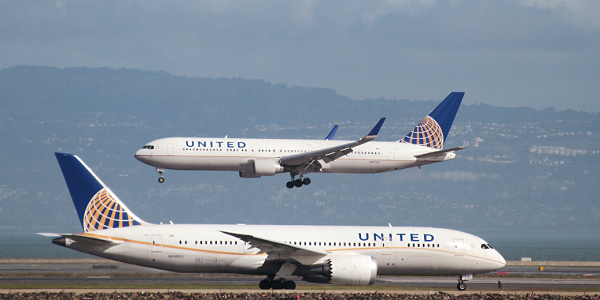 United Airlines has been forced to apologize once again for removing a paying passenger from their seat—this time after the carrier forced a mother to hold her two-year-old son for three hours after reselling his ticket.
Shirley Yamauchi, a teacher from Kapolei, Hawaii, had to hold her 27-month-old son for the final leg of an 18-hour flight from Hawaii to Boston despite boarding the flight with two separate tickets.
A male passenger approached Yamauchi and ticket for the same seat as her son, 24A, even though she had scanned both their tickets before boarding, Hawaii News Now reported.
Read More: United Airlines flight delayed for hours after scorpion crawled from customer's clothes
"I told him that I bought both of these tickets and he tells me that he got the ticket on standby. Then he proceeds to sit in the center," the Kapolei Middle School teacher said.
Yamauchi said she feared either she or her son could get hurt after a passenger from Kentucky was injured as he was violently dragged from his seat by a cabin crew member on an overbooked United Airlines flight. The incident, documented on video, led to a social media backlash and a public relations disaster for United Airlines.
"I started remembering all those incidents with United on the news," Yamauchi said. "The violence. Teeth getting knocked out. I'm Asian. I'm scared and I felt uncomfortable. I didn't want those things to happen to me."
Yamauchi said the flight was uncomfortable and attendants showed little interest in her problem. "I had to move my son onto my lap. He's 25 pounds. He's half my height. I was very uncomfortable. My hand, my left arm was smashed up against the wall. I lost feeling in my legs and left arm," she said.
Five days after the flight, United Airlines has apologized for the incident. A spokesman said Yamauchi's second boarding card was incorrectly scanned and so it was released to another passenger.
"We deeply apologize to Ms. Yamauchi and her son for this experience. We are refunding her son's ticket and providing a travel voucher. We are also working with our gate staff to prevent this from happening again," the airline said.