United Airlines Warns Flights Attendants in Memo Not to Duct-Tape Unruly Passengers to Seats
United Airlines officials sent a memo to its flight attendants on Friday advising them to avoid using duct tape as a method of restraining unruly passengers during flights.
After two major airlines in recent weeks have made headlines for duct-taping misbehaving passengers to their seat mid-flight as a means of restraining them, United Airlines sent a message to employees reminding them not to copy this practice. "Please remember that there are designated items onboard that may be used in difficult situations, and alternative measures such as tape should never be used," the memo read.
The memo, obtained by Newsweek, was titled "A Message from John Slater, Senior Vice President Inflight Services" and referenced the recent duct tape incidents that happened with other airlines and then counseled flight attendants to rely on de-escalation strategies first.
"As you've likely seen, a few airlines have recently made news about the way they've handled situations onboard. The overwhelming majority of our customers have been on their best behavior throughout the pandemic and returned to our flights with confidence and enthusiasm. When things have evolved, you've relied on all aspects of inflight safety training, including de-escalation."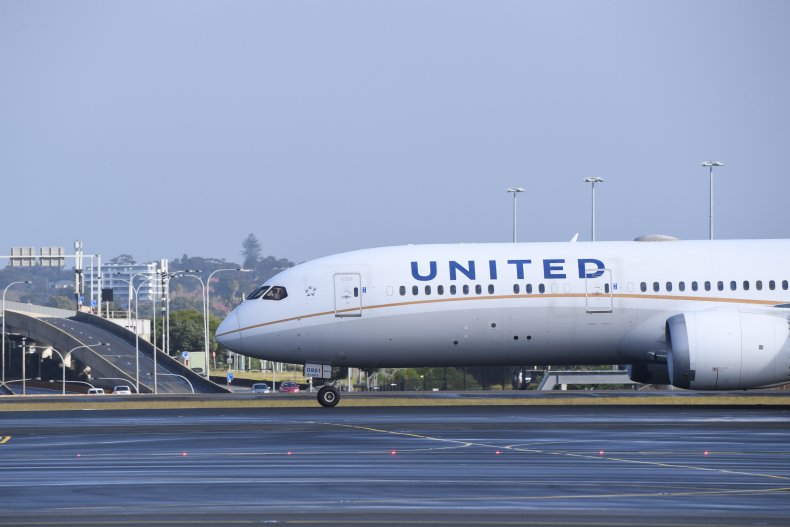 Slater was referencing recent instances in which airlines used duct tape to restrain passengers. On August 1, Frontier Airlines flight attendants used duct tape to restrict a 22-year-old man from Ohio who allegedly groped two female flight attendants' breasts and punched a male flight attendant in the face.
"A drunk and irate passenger verbally, physically, and sexually assaulted multiple members of the crew," Association of Flight Attendants-CWA President Sara Nelson said in a statement. "When he refused to comply after multiple attempts to de-escalate, the crew was forced to restrain the passenger with the tools available to them onboard. We are supporting the crew."
And just a few weeks prior to that incident, a mid-July American Airlines flight from Dallas-Fort Worth to Charlotte was interrupted when an "agitated" woman attempted to open the airplane door mid-flight.
Flight attendants and passengers reportedly tried to calm her down, but she allegedly kept kicking and screaming expletives, and eventually "physically assaulted and bit a flight attendant," according to a statement from American Airlines.
Flight attendants then duct-taped her to her seat, as she was a "potential security concern."
Although avoiding duct tape usage on passengers is not a new policy for United Airlines, it hasn't been entirely avoidable for the airline in the past.
Flight attendants used duct tape to restrain an agitated and disruptive man who was able to slip out of handcuffs on a flight in 2003, according to reporting from the Associated Press. And again in 2008, a woman who physically attacked both passengers and flight attendants got the duct tape treatment on a United flight according to The Seattle Times.
A spokesperson for United declined to identify the "designated items onboard" the memo advises using instead of duct tape.