United Arab Emirates' Prince Attacks Qatar In Petty Instagram Poem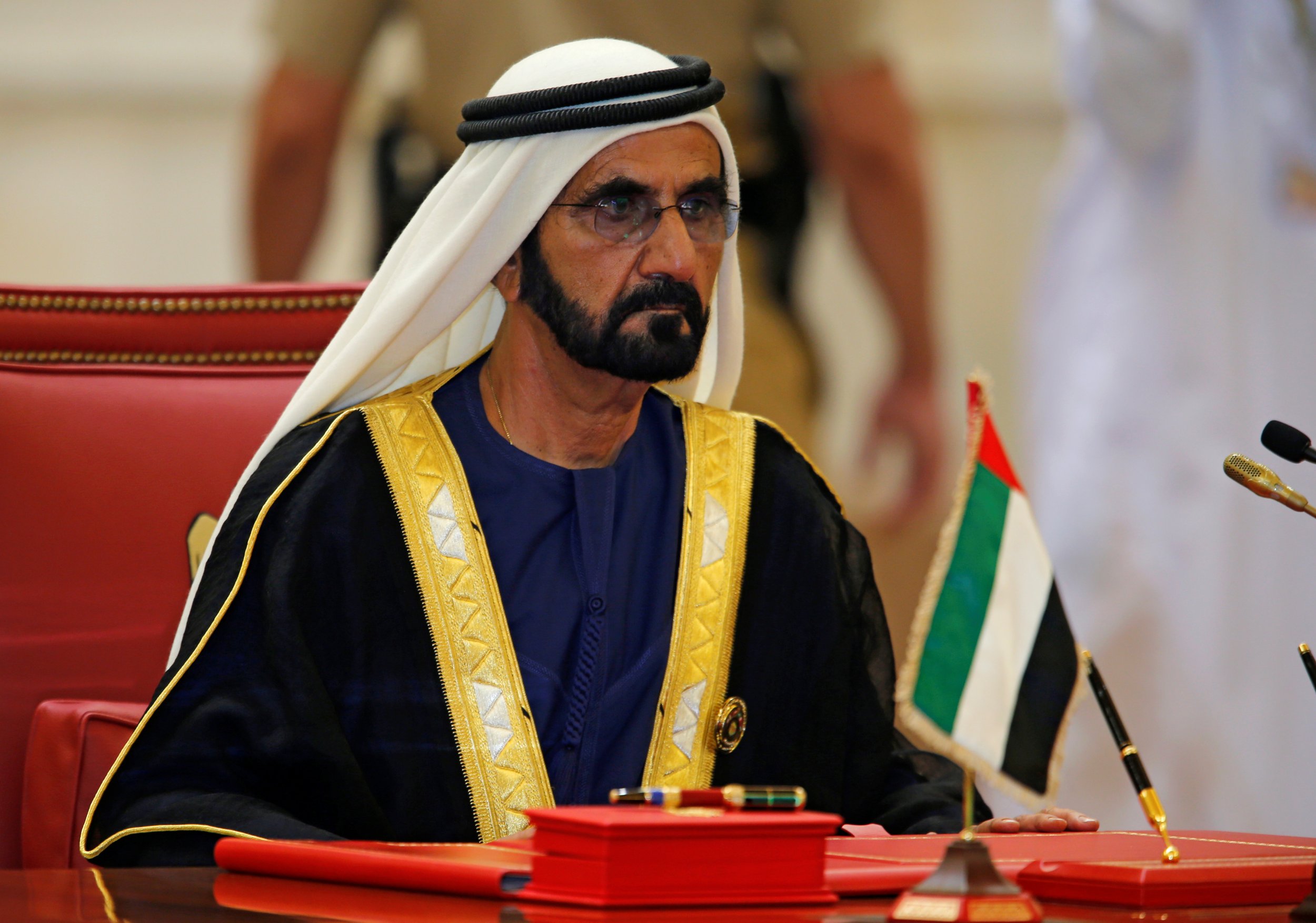 The prime minister of the United Arab Emirates brought the political drama of the Gulf crisis to social media Thursday when he posted a poem urging recently exiled Qatar to break ties with Iran and rejoin a former regional alliance of Arab states.
Sheikh Mohammed bin Rashid Al Maktoum, the social media-savvy prince who also serves as ruler of the emirate of Dubai, shared an Arabic-language poem entitled "The Path is Clear" alongside a picture of him and Sheikh Mohamed bin Zayed Al Nahyan, the crown prince of Abu Dhabi and head of the country's armed forces. In the poem, Sheikh Mohammed quoted Islamic prophet Mohammad in warning Qatar that "a wolf only eats sheep that leave the flock." The entire piece is seen as a thinly-veiled advisory for the fellow oil-rich Gulf Arab state to concede to a list of demands devised by neighboring Saudi Arabia, which has led an international boycott of Qatar over its refusal to sever relations with Iran.
Related: War in the Middle East: Why supporting Saudi Arabia over Qatar would risk America's security
"We come from the same tribe, people, existence, flesh, land and religion," the emir wrote, referring to the common majority-Sunni Muslim and Arab identity of countries within the Gulf Cooperation Council (GCC). "Now it is time to unite with one heart and protect each other from hatred."
"Yet, Qatar turns to the nearby stranger, to the weak," he added, a likely reference to majority-Shiite Muslim power Iran.
For decades, Saudi Arabia and Iran have engaged in a regional proxy war, supporting opposing political and military movements abroad, including factions actively battling one another in Yemen and Syria. Saudi Arabia officially cut relations with Iran after the former's embassy was attacked during early 2016 protests in Tehran; Bahrain followed suit shortly thereafter. Other GCC countries such as Kuwait, Qatar and the UAE also have accused Iran of being a source of instability in the Middle East, while Oman has remained relatively neutral in the spat. It was Qatar, however, that was targeted in Saudi Arabia's latest effort to unite its neighbors against its regional rival.
Earlier this month, Saudi Arabia announced that the kingdom, along with Bahrain, Egypt and the UAE, would cease their diplomatic ties with Qatar over accusations that it sponsored both Sunni Muslim and Shiite Muslim groups designated terrorist organizations in the Middle East. Saudi Arabia has imposed a total blockade against its peninsular neighbor and issued Friday a list of demands that include shutting down Doha-based international news outlet Al Jazeera—a main competitor to Riyadh's own Al Arabiya network, closing a Turkish military base and, a primary point of contention, rejecting Iran.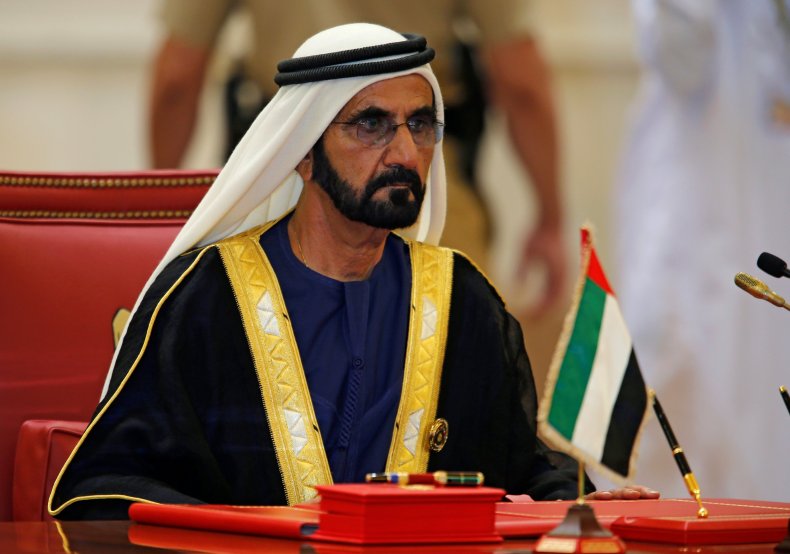 Qatar argues it cannot comply with Saudi Arabia's terms, which also include paying reparations for alleged transgressions, because it does not have any ties to the groups Saudi Arabia accuses it of supporting. As a result, Qatari Foreign Minister Sheikh Mohammed bin Abdulrahman al-Thani said Thursday his country rejected the demands, concluding "that the purpose of the ultimatum was not to address the issues listed, but to pressure Qatar to surrender its sovereignty," according to Reuters.
The UAE's Sheikh Mohammed, who met earlier this month with Kuwaiti Emir Sheikh Sabah Al Ahmad Al Sabah to discuss the political crisis on the Persian Gulf, is a prolific poet and has more than 2.6 million followers on Instagram. As of late Thursday morning, "The Path is Clear" has received more than 45,000 likes.